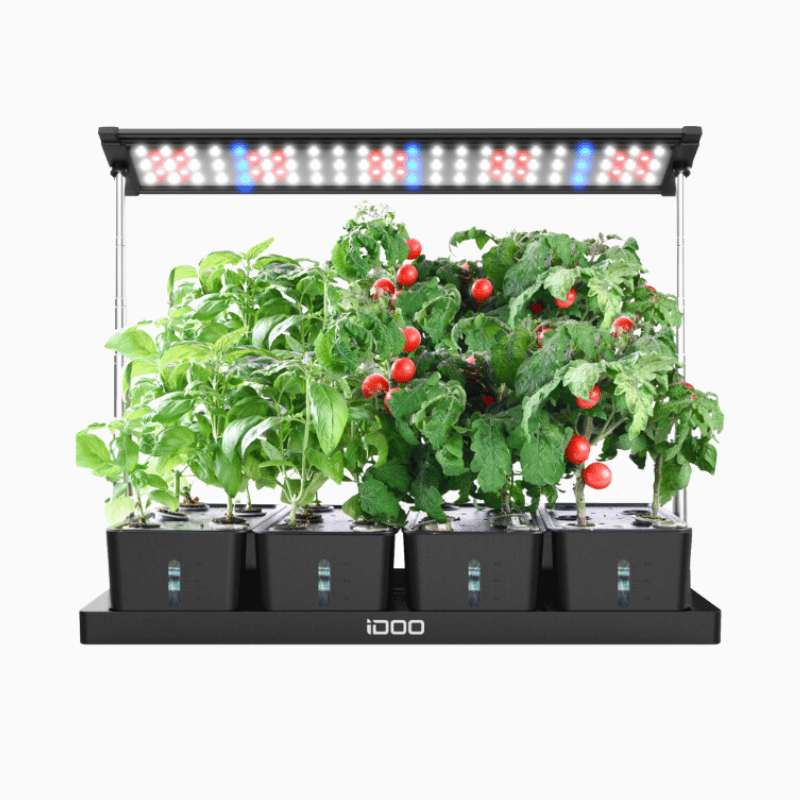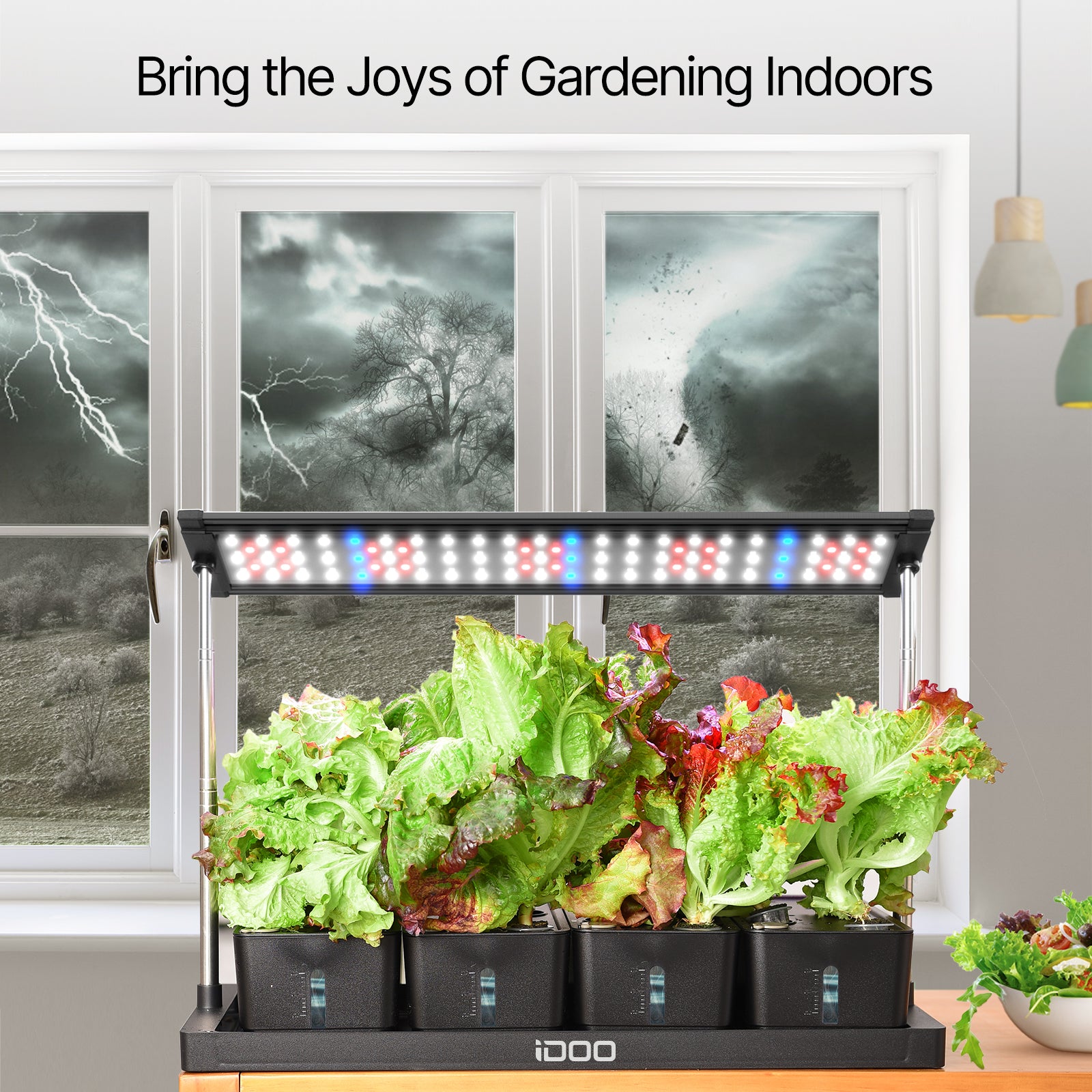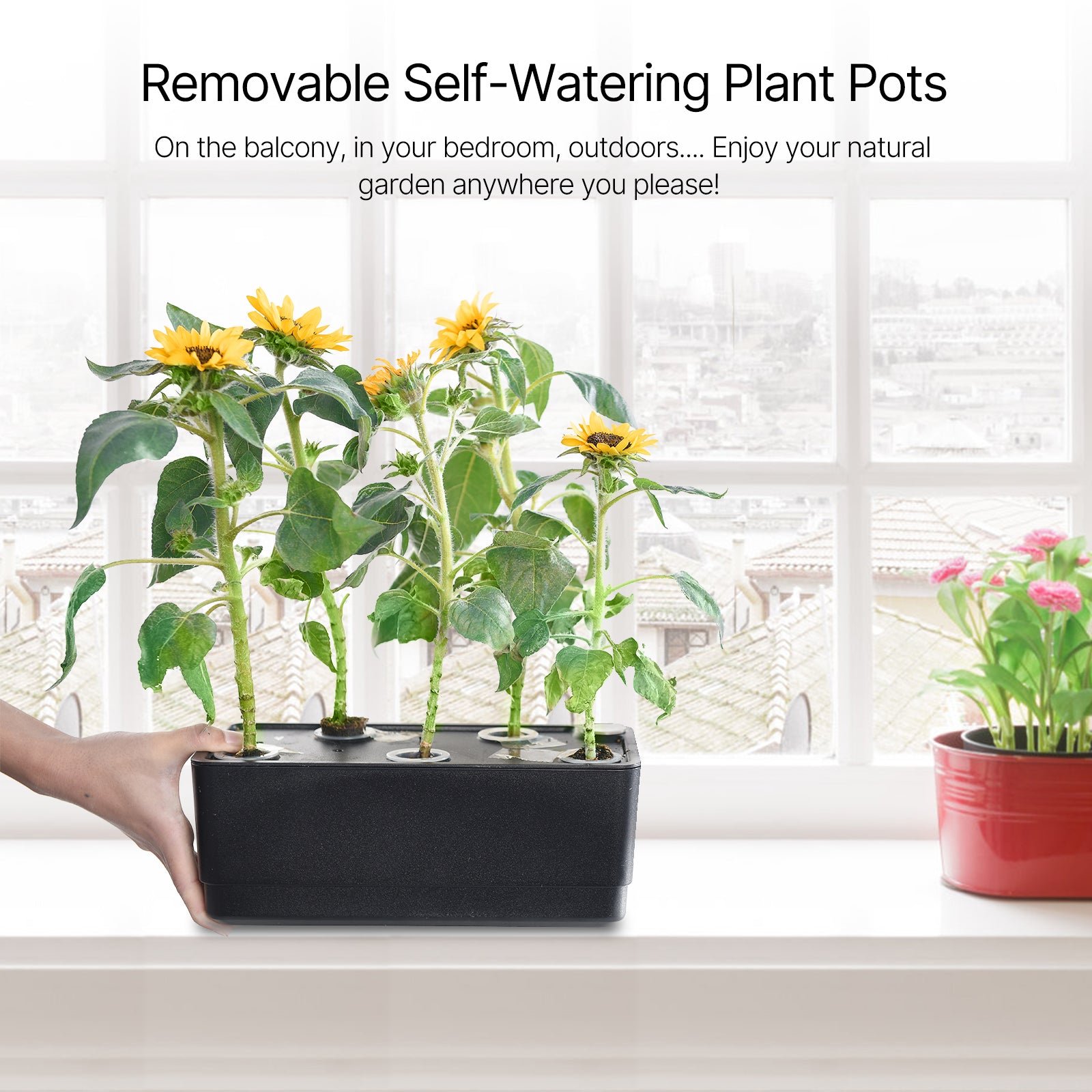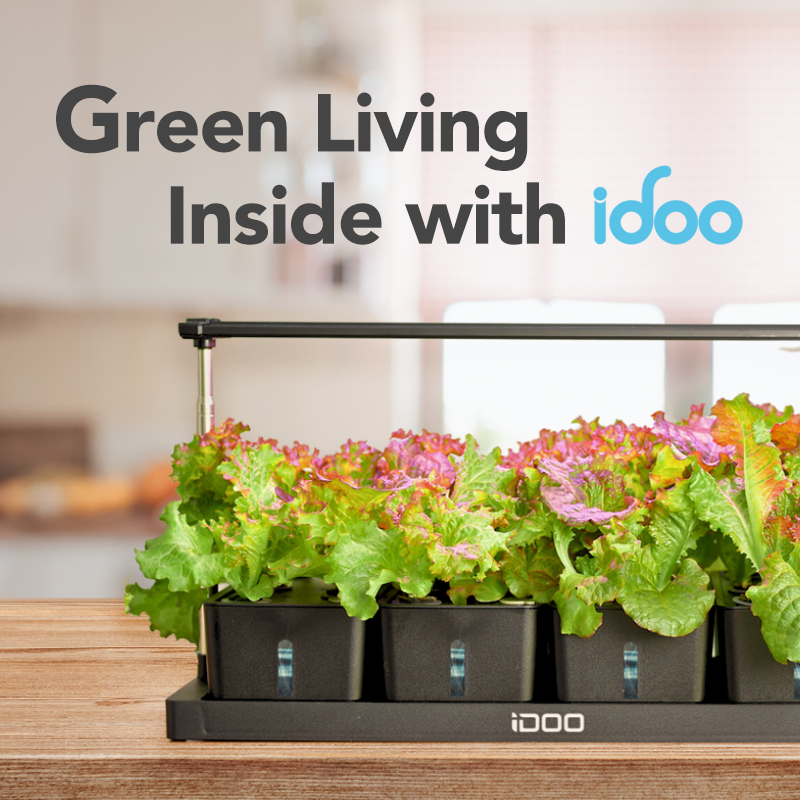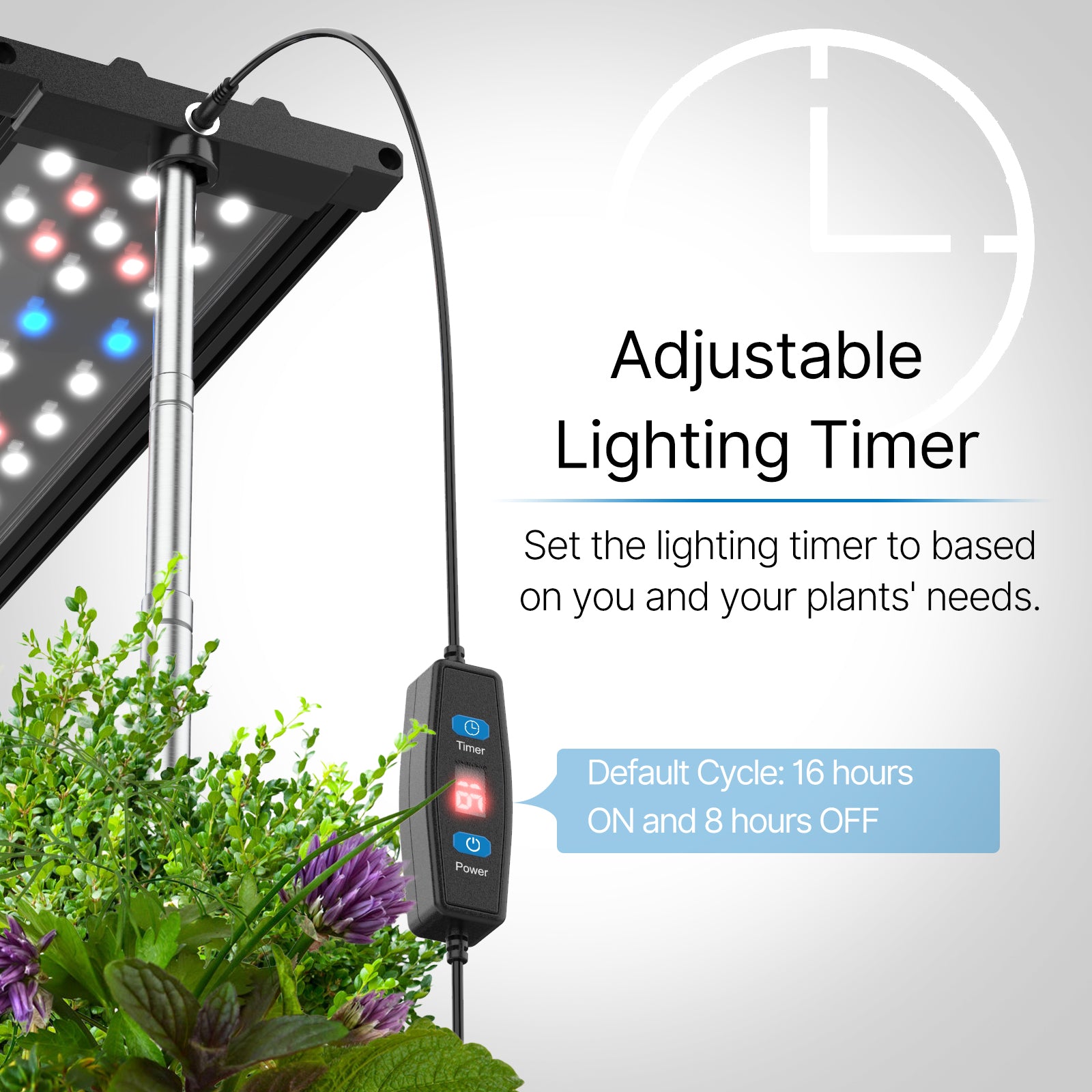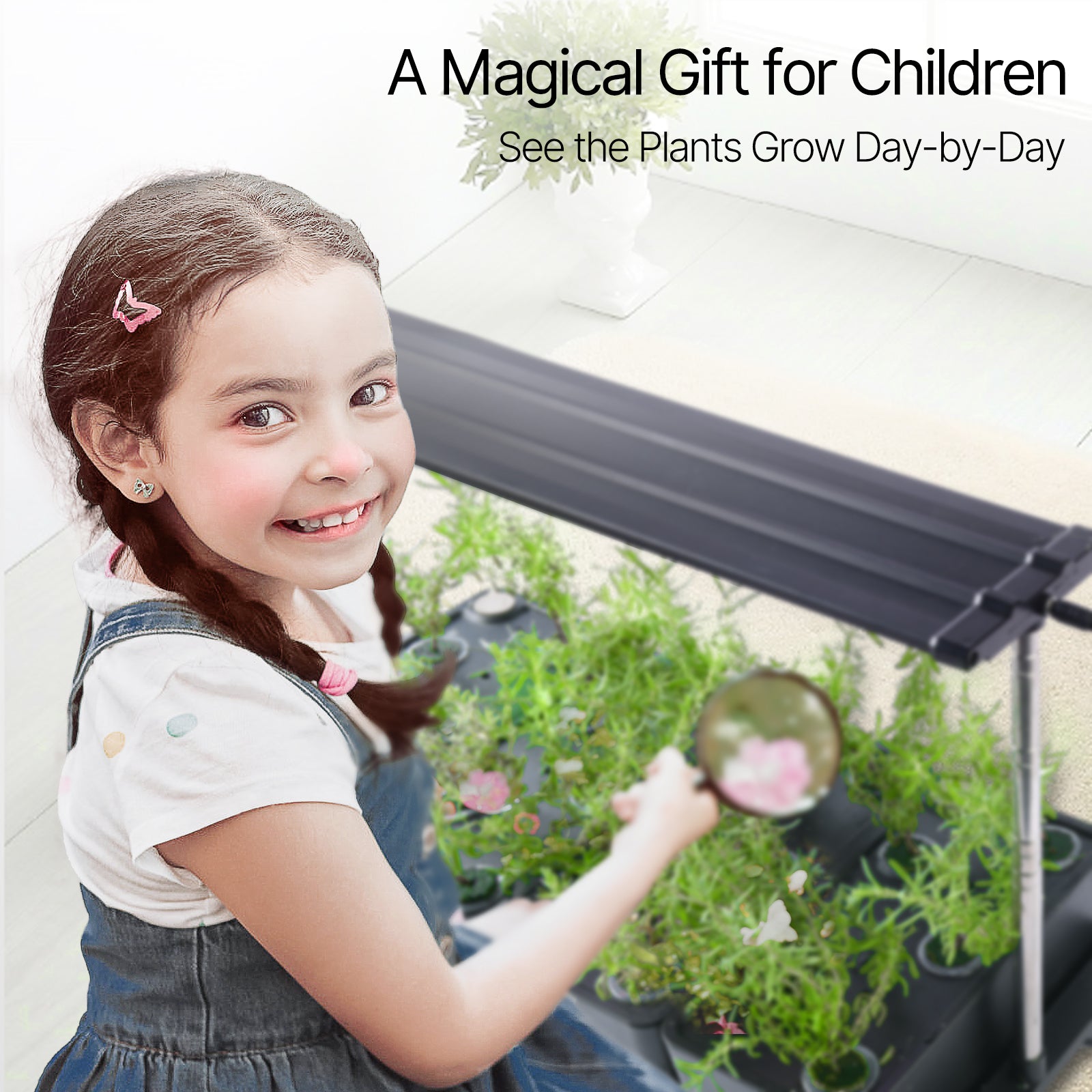 iDOO 20 Pods Indoor Herb Garden Kit
---
- Hydroponics Growing System
Grow veggies in water, supported by degradable sponges, and illuminated by 34-Watt LED lights. Create your own indoor garden with no mess and no limitations.
- High-Up to 26.77 Inches Garden
Perfect for tall veggies like tomatoes, peppers, peas, and eggplants. Enjoy full control of growing conditions and cultivate crops year-round.
- Fully Customizable LED Lights:
Equipped with a smart timer controller, easily set lighting time according to the plants you grow. Recommend 16 hours on/8 hours off for optimal results. The 34-Watt LED lights simulate the sunlight spectrum, ensuring plants' photosynthesis regardless of weather, doubling as a grow light for potted plants.
- Up to 20 Pods Supply Fresh Salad 
Featuring 4 removable water tanks, providing ample space for veggies. Use as ornamental pots for balconies, outdoor areas, or living rooms. Grow up to 20 plants at once. 
- Product Specification
Larger Water Tank Capacity: 2L each tank
Number of Pods: 20
Dimensions: 5.12 * 10.24 * 3.94inch
Max Height of Rod: 26.77 inches
Product Type: Hydroponic
LED Light: 34-Watt Full Spectrum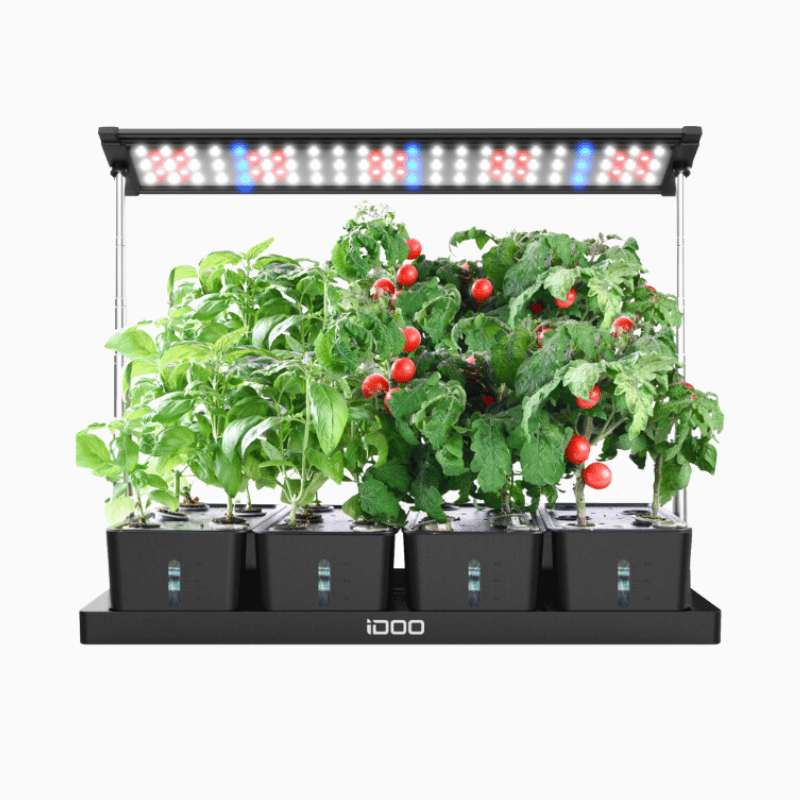 This product has no reviews yet.