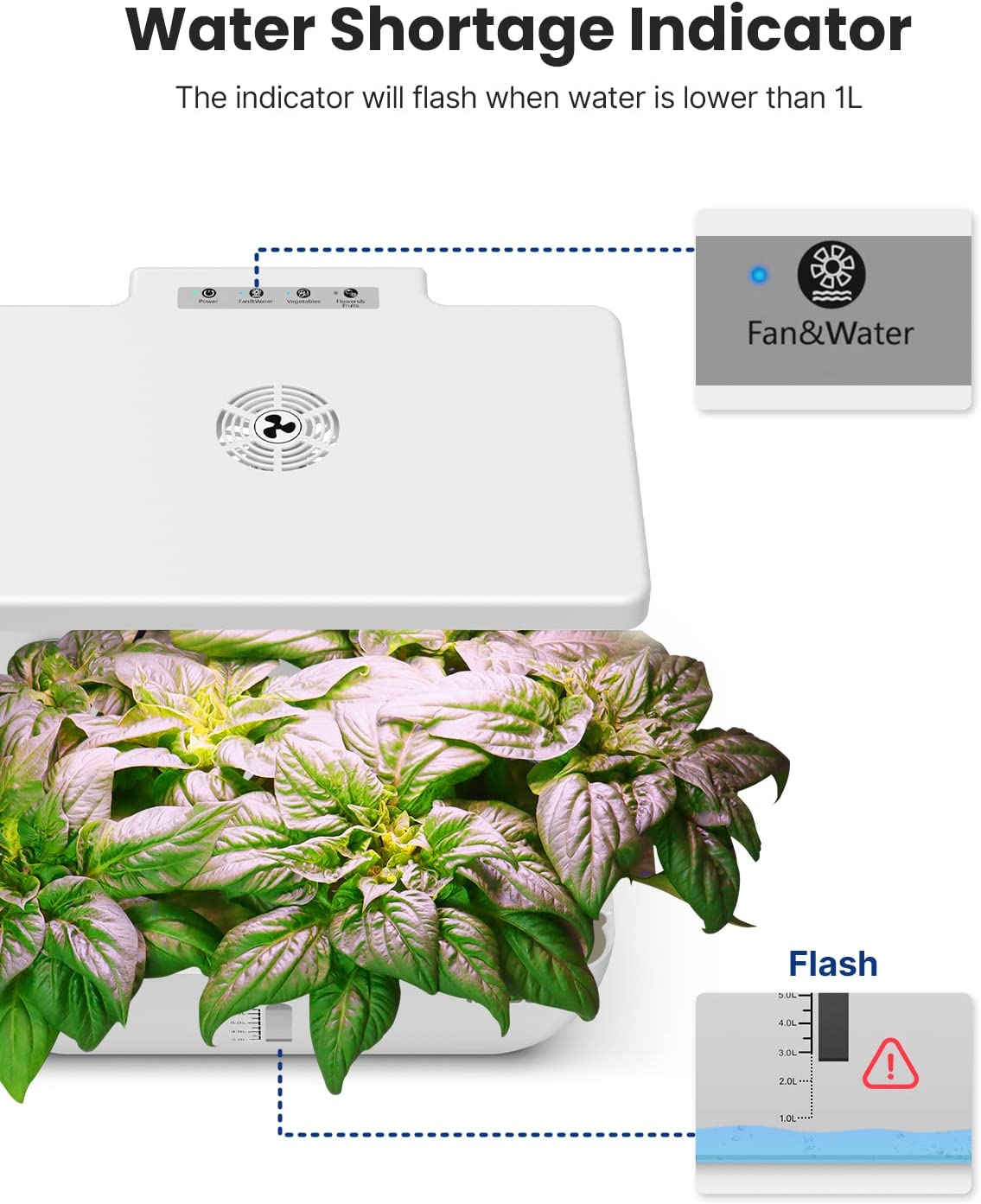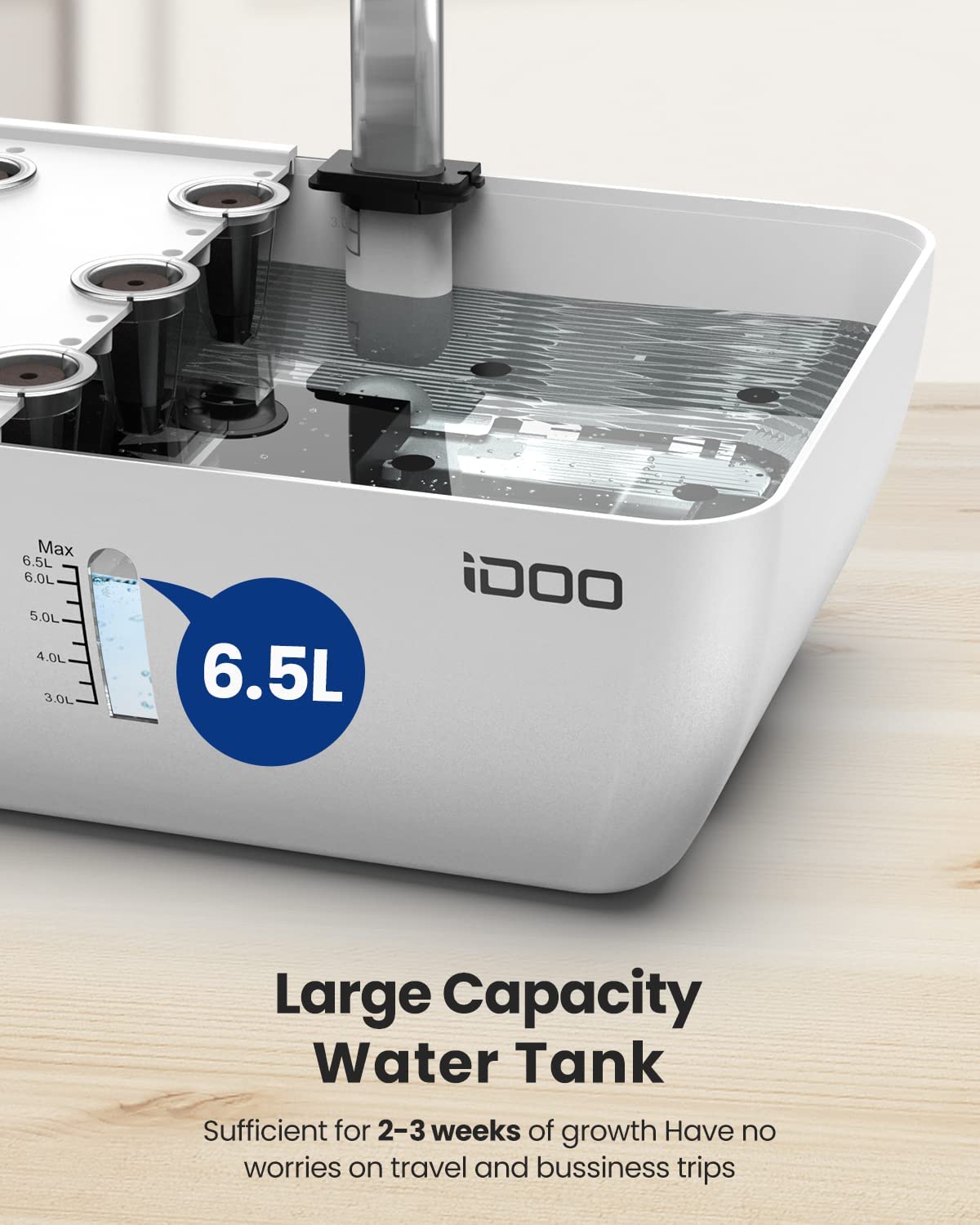 iDOO 12 Pods Indoor Garden with 6.5L Water Tank
---
- 6.5L Large Water Tank

The iDOO 6.5L super large water tank is essential for matured plants, providing ample space for root development and keeping them fresh for 2 to 3 weeks without watering, even when you're away.
- 2 Planting Modes & Adjustable Light Height
Choose 'Vegetable' or 'Flowers & Fruits' mode for specific light conditions. Adjust the light height up to 14.5 inches to suit every growth stage.
- LED Grow Light & Fan
The 22-Watt full spectrum LED grow light mimics sunlight, ensuring prosperous plant growth year-round. The built-in fan disperses heat during germination and spreads pollen for better flowering.
- Water Shortage Reminder
When the water level is below 1L, the Fan&Water indicator flashes, and the app's pump icon turns orange to prompt you to add water. Perfect for those who tend to forget. (For Shopify selling).

- Product Specification
Low noise fan; Silent water pump
Larger Water Tank Capacity: 6.5L
Number of Pods: 12
Dimensions: 13.8 * 10.24 * 13.39 inch
Max Height of Rod: 14.5 inches
Product Type: Hydroponic
LED Light: 22-Watt Full Spectrum
This product has no reviews yet.