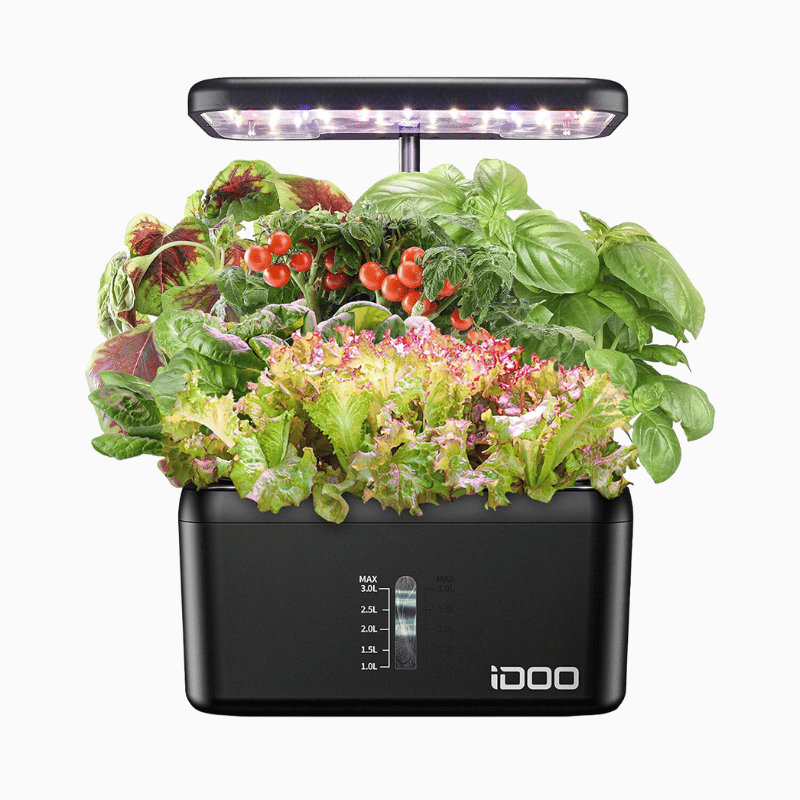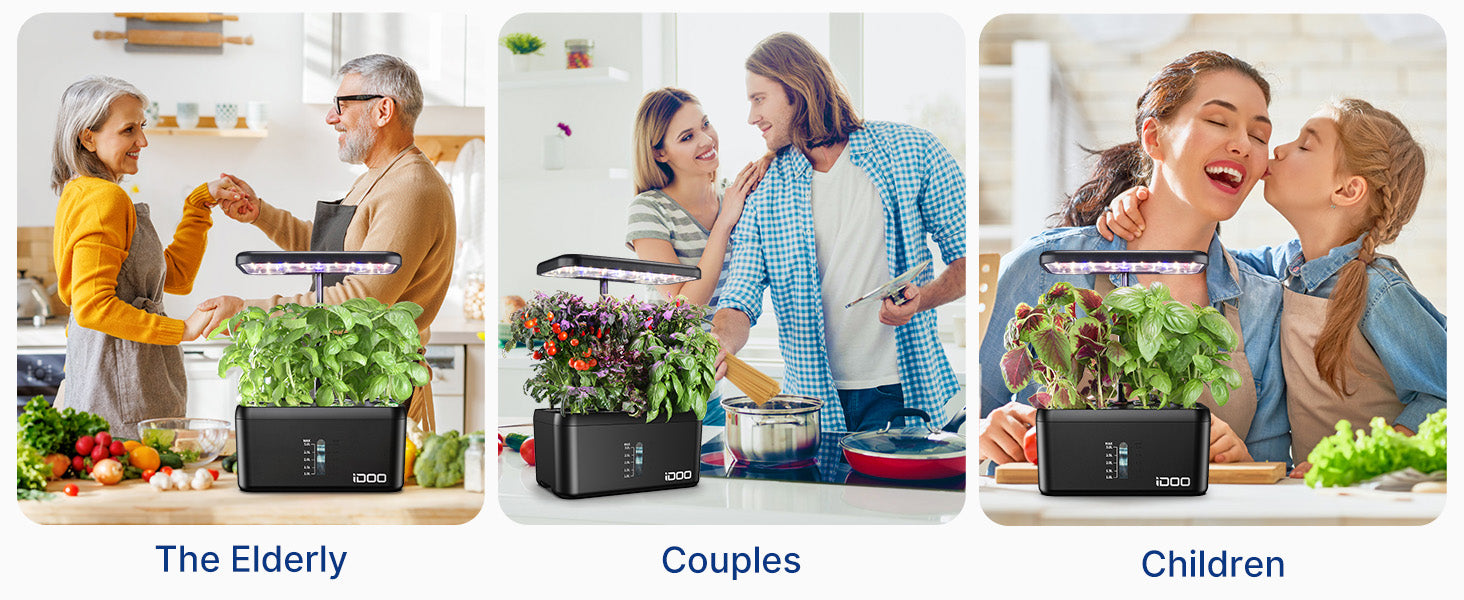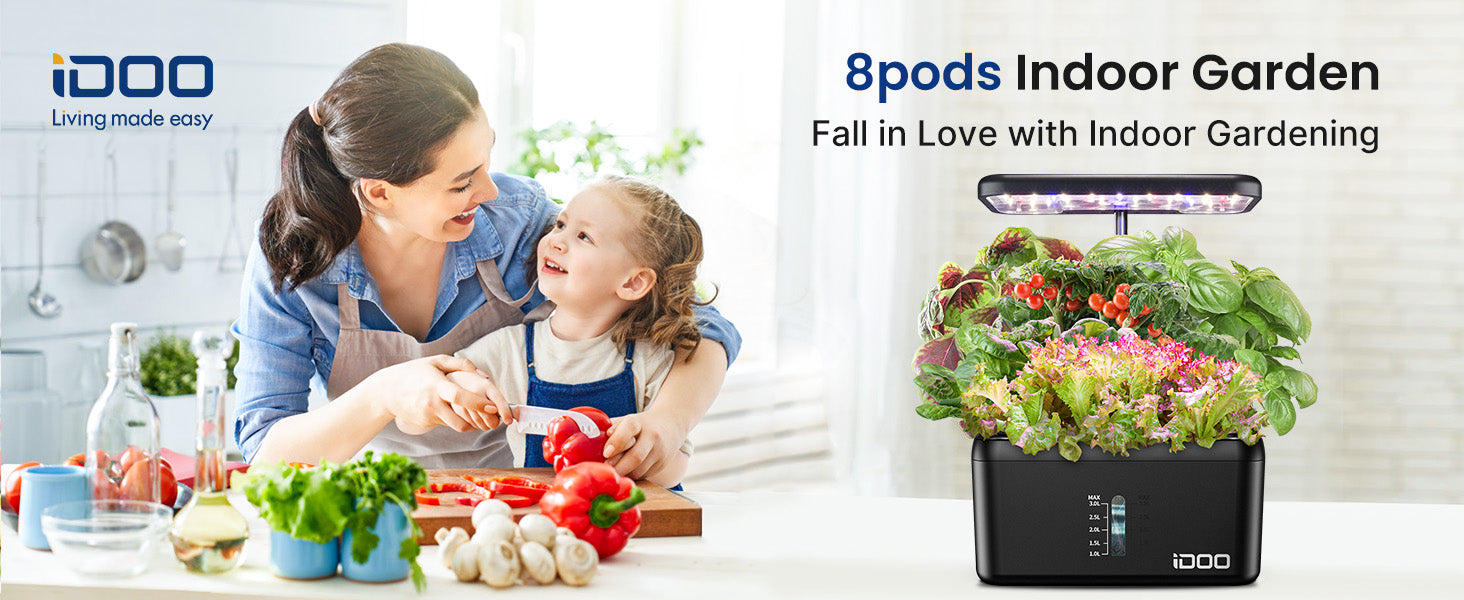 iDOO 8 Pods Indoor Garden
---
- 20% Faster than soil cultivation
This innovative system includes a large water tank, full-spectrum LED grow light, and a circulation system for fresh water, resulting in rapid and healthy plant growth compared to traditional soil cultivation.
- Grow Up to 8 Pods, 15" Tall
Experience soilless and pollution-free plant growth. Easily cultivate 8 plants, reaching up to 15" in height. Perfect for herbs, vegetables, fruits, or flowers, maximizing your indoor harvest.
- 2 Grow Modes with 16H Full Sunlight
Choose between vegetable and fruit modes to suit your plantings. Vegetable mode enhances blue light for lush foliage, while fruit mode boosts red light for blooming and fruiting. Enjoy 16 hours of automatic daily light, hassle-free.
- Quiet Smart Watering System
Designed with a water circulation system, providing increased oxygen for optimal root growth. The super low-noise pump operates on a cycle of 30 mins on/30 mins off.
- Perfect Gift for Family
Grow fruits and vegetables all year round with the iDOO hydroponic system. An ideal gift for yourself, family, and friends.
- Product Specification
Larger Water Tank Capacity: 3L
Number of Pods: 8
Dimensions: 10.8 × 6.5 × 6.7 inches
Max Height of Rod: 15 inches
Product Type: Hydroponic
LED Light: 21-Watt Full Spectrum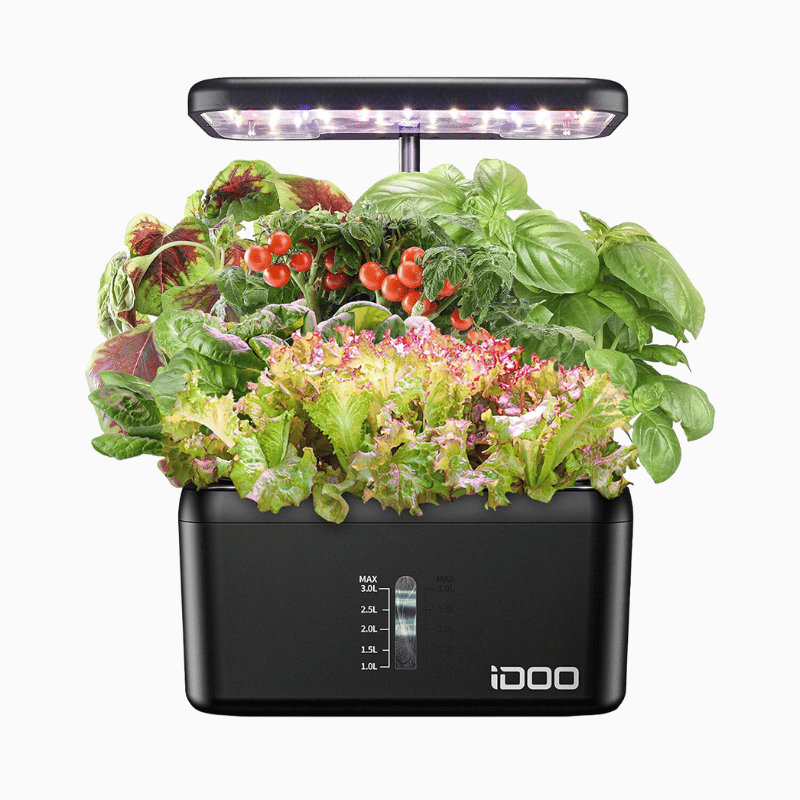 This product has no reviews yet.