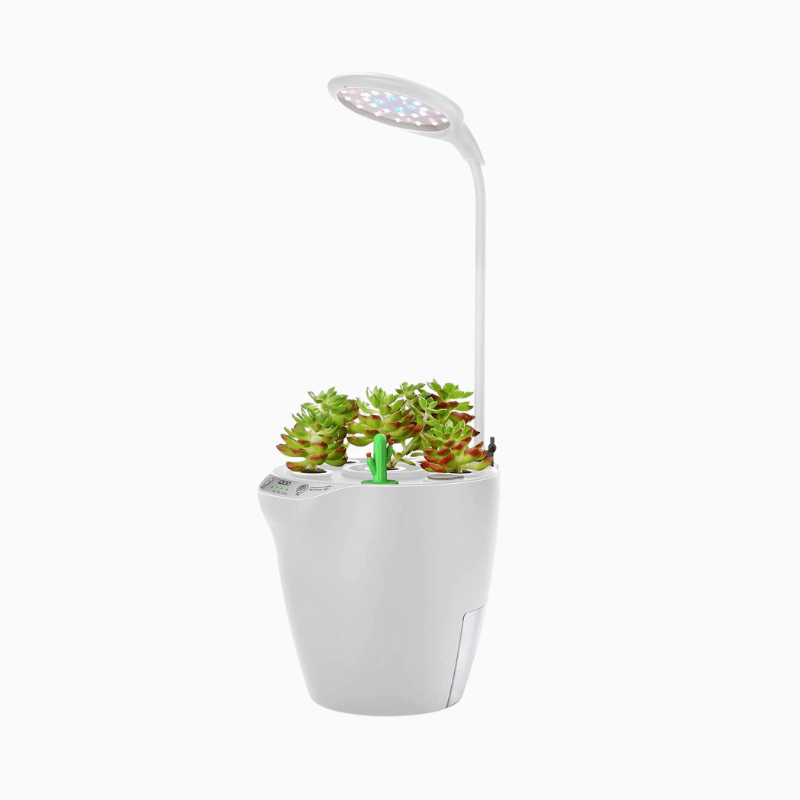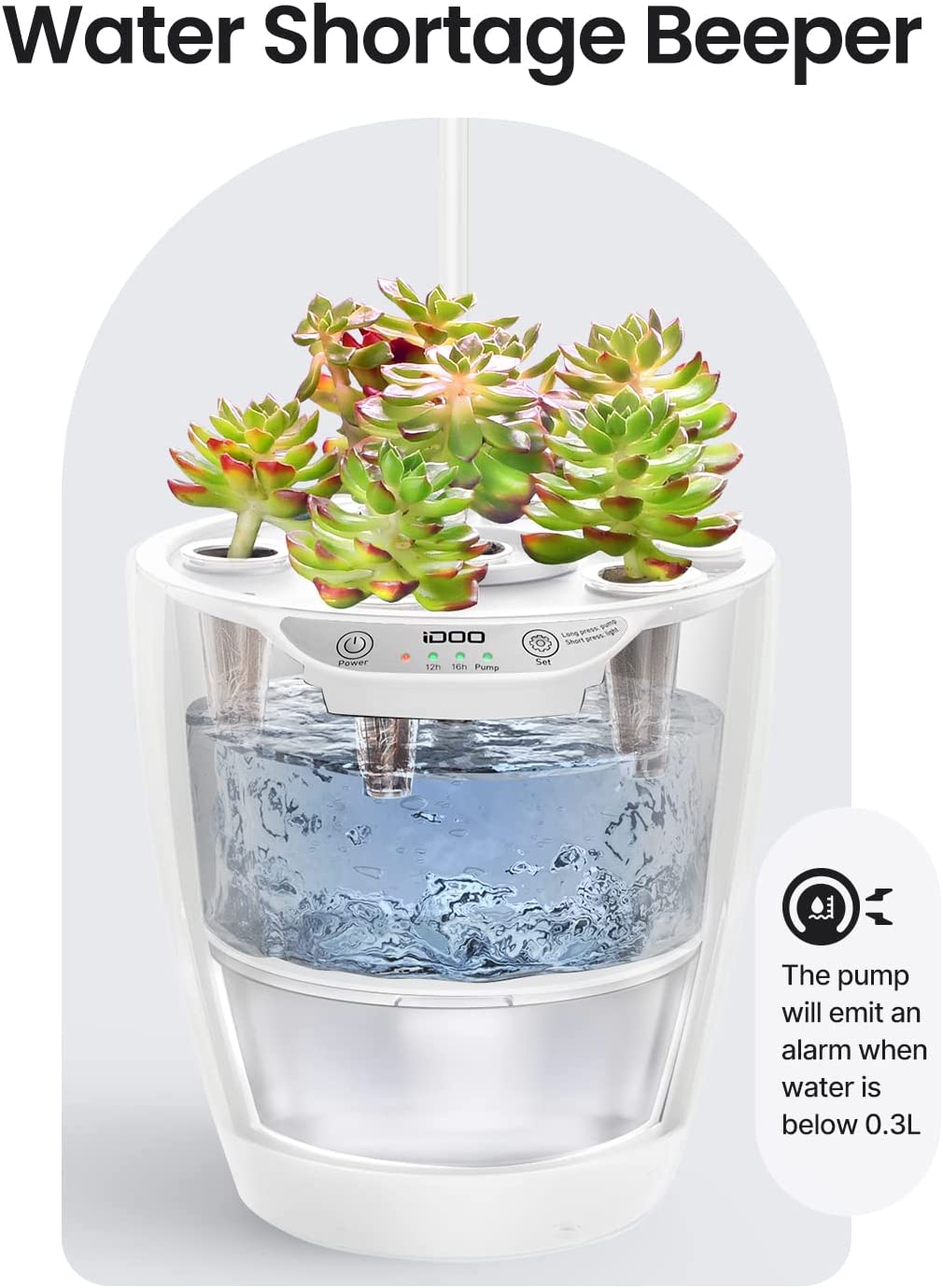 iDOO 2 in 1, 6 Pods Hydro Indoor Herb Garden with LED Grow Lights
---

- With 2 planting options
Grow a wide range of vegetables and flowers, including peppers, cherry tomatoes, herbs, lotus, mint, and more.

- Self-Watering Planter

Water Pump: Circulates water, increasing water-oxygen content for strong root growth.

- Cotton Rope
Utilizes the siphon principle to absorb water from the tank, reducing the need for daily watering.

- Independent Water Tank

Functions as a water storage for soil culture planting, automatically watering your plants. For hydroponic use, it acts as an accessory storage box.

- LED Grow Light

Our full-spectrum LED light accelerates plant growth. For short-day plants, use the 12h light mode; for long-day plants, use the 16h light mode.

- Cute Cactus Covers

When some pods are not in use, the Cactus covers keep the tank clean and serve as charming decorations.

- Water Filling Port

Independent filling ports make water refilling a breeze.

- Larger Smart Soil Sponge

Our smart soil sponge pods facilitate root growth and water absorption, allowing you to witness natural root development.


- Specification
Power Adapter: 100-240V~50/60Hz 4A Max
Input: DC 12V 1.5A
Rated Power: 18W
Working Temperature: 39-122¨H/4-50¡æ
Water Tank Capacity: 2.83L
Pump Flow: 160L/h
Product Size: 8.67x9.84x15.75-21.65inches
Net Weight: about 2.9LB/1.3KG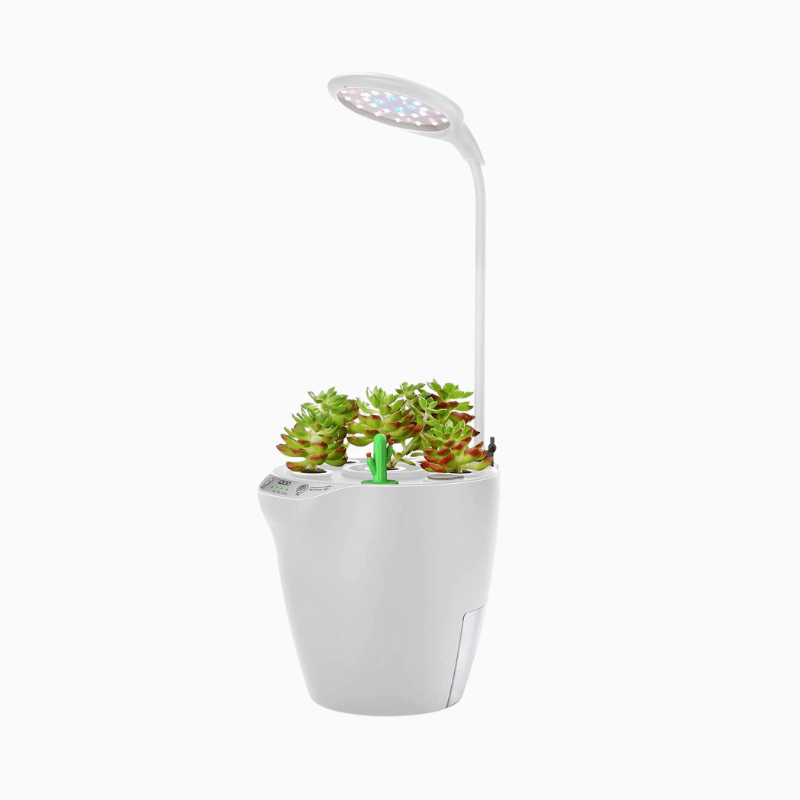 This product has no reviews yet.