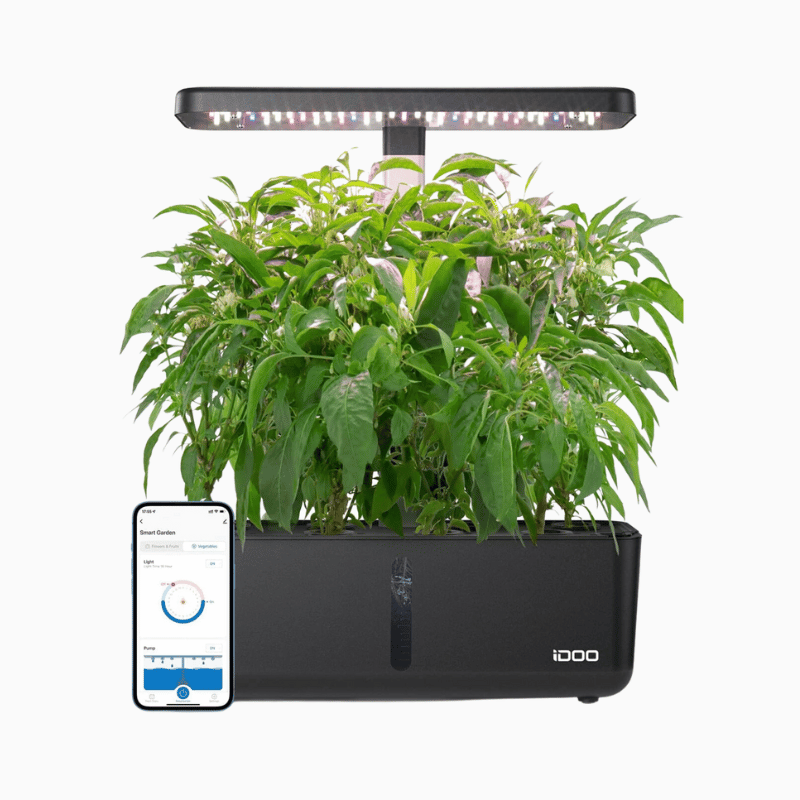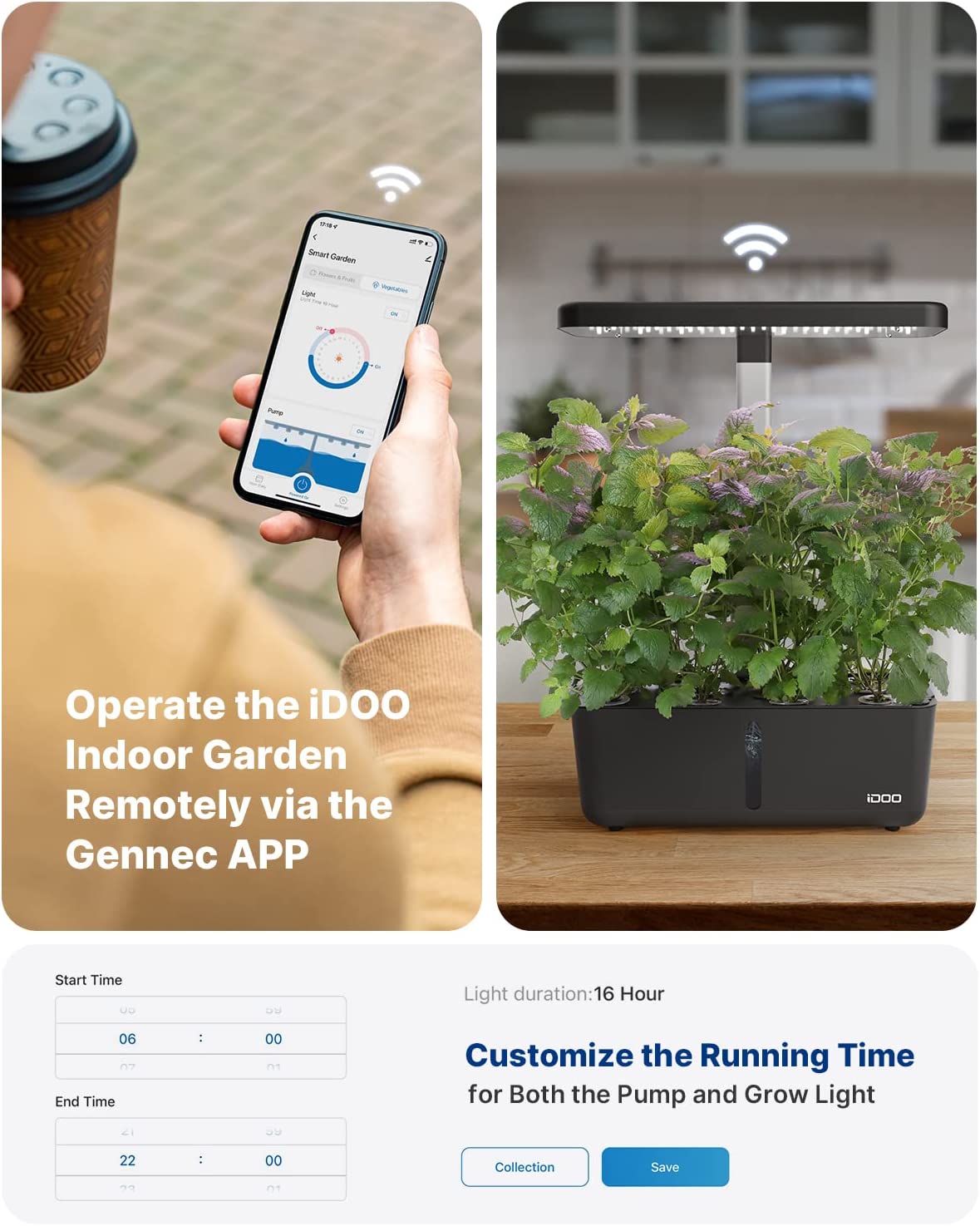 IDOO 8Pods WiFi Indoor Garden with APP Controlled
---
 - Grow 5X Faster than Soil
The integrated low-noise pump aerates the water, stimulating rapid plant growth.
The 22-Watt full spectrum LED grow light ensures prosperous growth regardless of the season, outpacing traditional soil planting. 
Grow up to 8 plants at a time with ease.
- 2 Planting Modes & Adjustable Light Height
Choose between "Vegetable" or "Flowers & Fruits" mode for specific light conditions.
The hydroponics system allows adjustable light height, providing optimal lighting at every growth stage (Max. 13.6 inches).
- Hydroponics Growing System via "Gennec" App
Pair with the "Gennec" app via WiFi for convenient remote control of lights and pumps from any distance. 
Easily customize the light time to suit your schedule, catering to day shifters or night workers. 
Adjust pump runtime based on your plant's growth stages. (Compatible only with 2.4GHz Network)
- Water Shortage Reminder
The Water indicator light on the control panel flashes and the app's pump icon turns orange when the water level drops below 400ML, reminding you to add water. 
Perfect for those who tend to forget water refills.
- Garden Recordkeeping via the "Gennec" App
Utilize the Plant Diary feature to record plant varieties and gardening insights, sharing joy with friends and family. 
In later years, review your garden records and make informed decisions about changes or maintaining the same setup.
- Product Specification
Larger Water Tank Capacity: 4L 
Number of Pods: 8
Dimensions: 14.68* 7.99* 6.57inch
Max Height of Rod: 13.6 inches
Product Type: Hydroponic
LED Light: 22-Watt Full Spectrum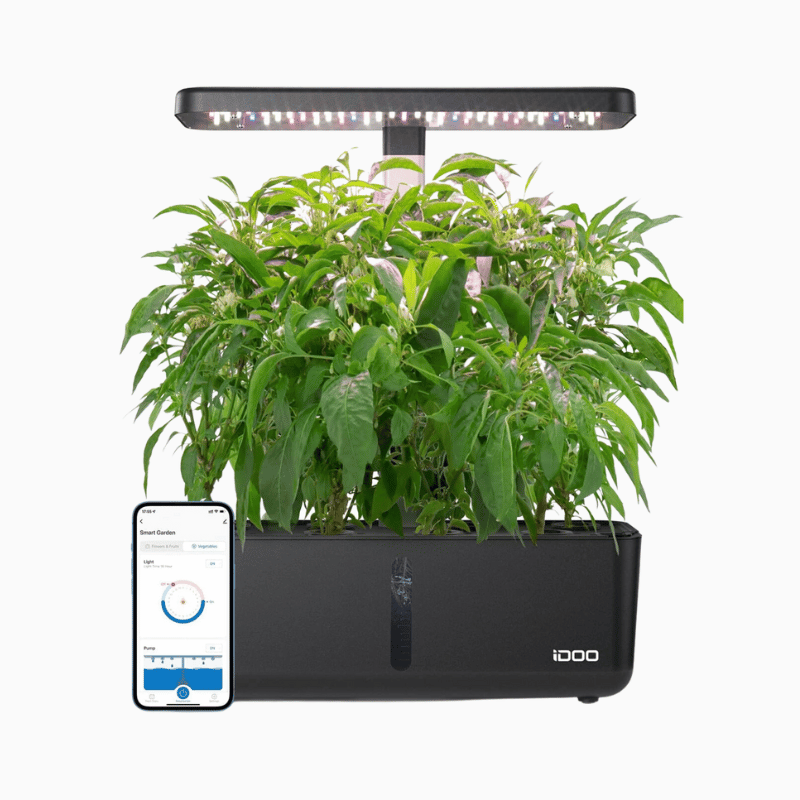 This product has no reviews yet.