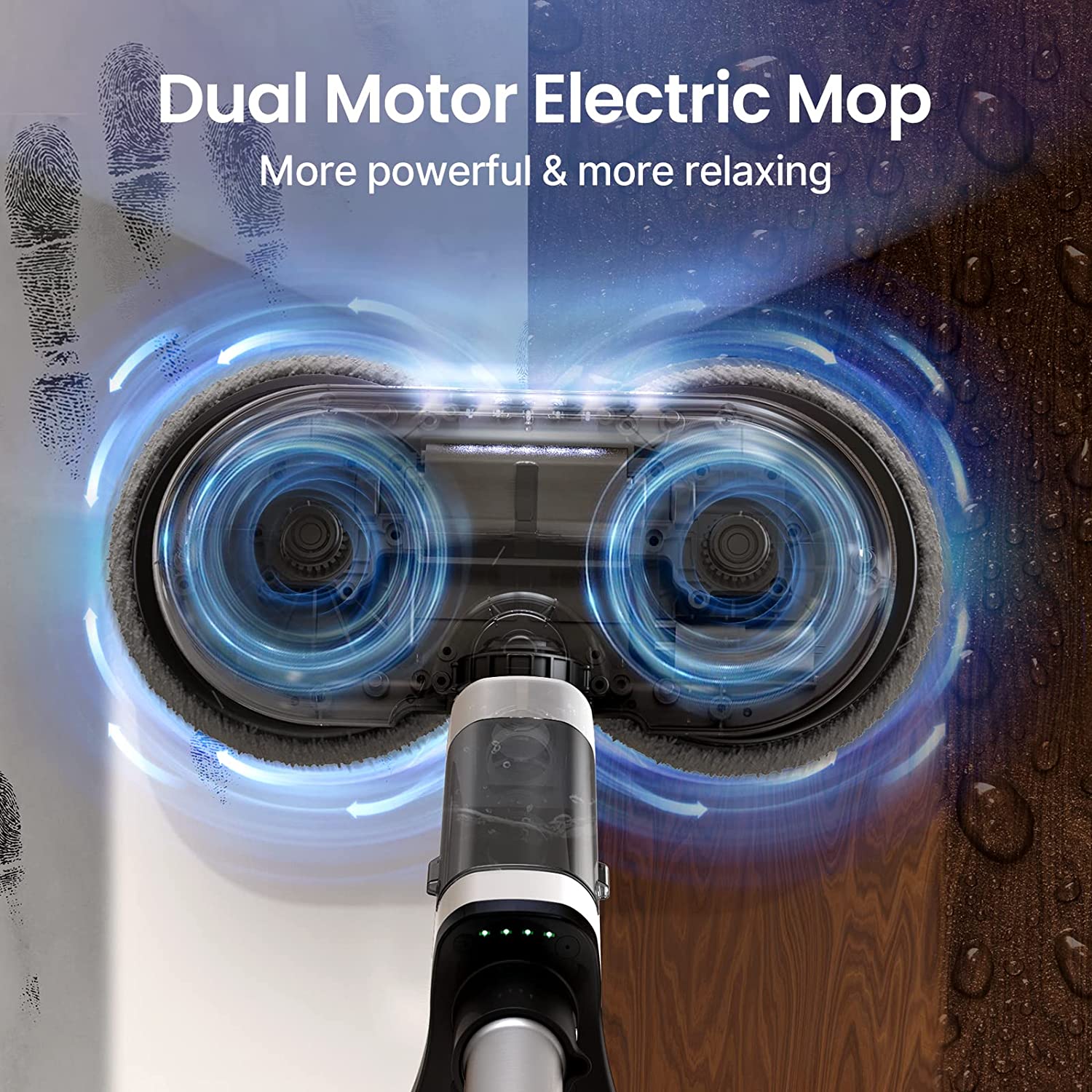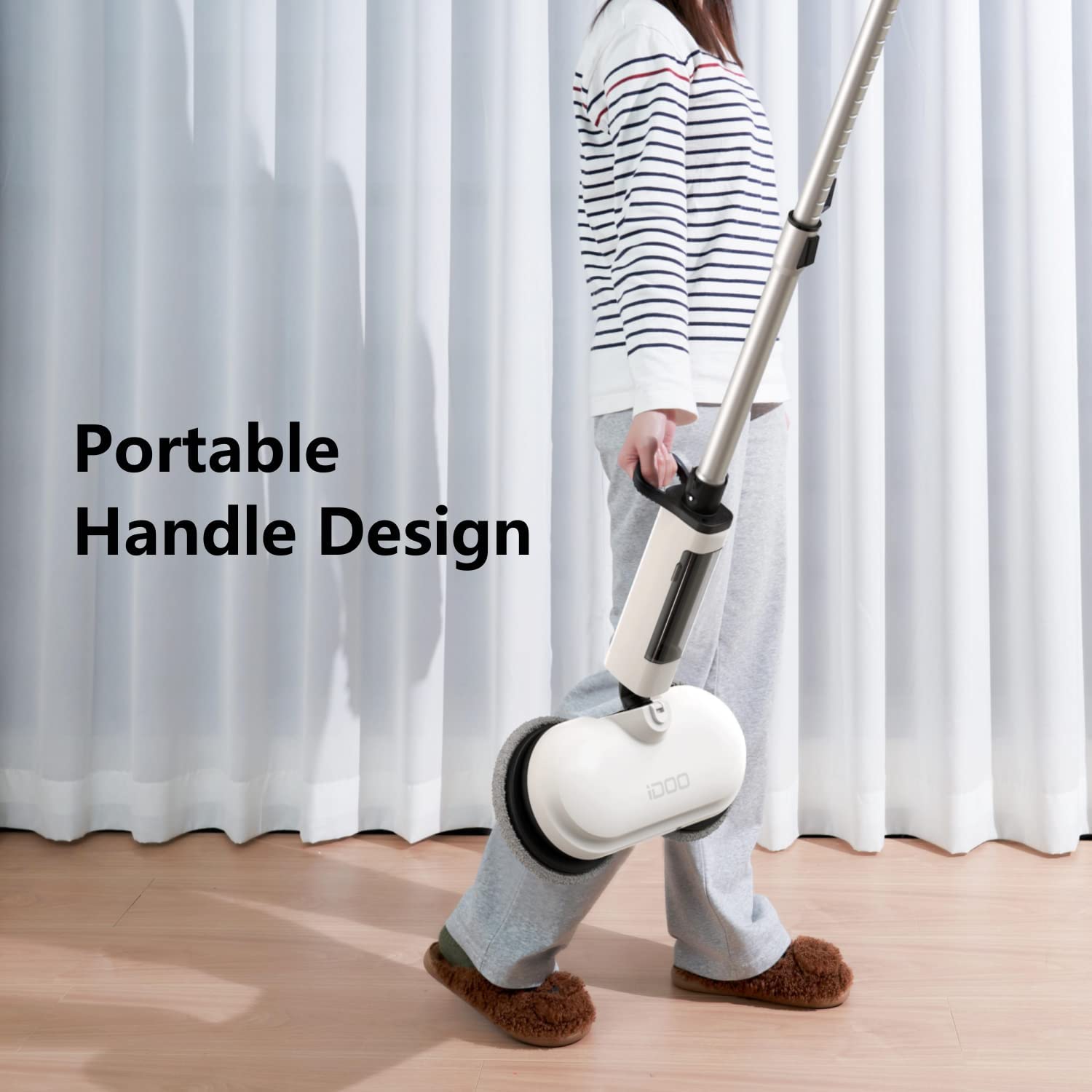 Cordless Electric Mop
---
High Efficient Cleaning
iDOO electric mop equipped with Powerful Dual-motor spinning up to 280r/min, quickly removes all stubborn stains, dirty and dust on floor. Suitable for most surfaces of floors, such as hardwood, tile, laminate, marble floors and etc.

Unique Transparent Tank
2023 we've upgraded this electric spin mop, and one of the things we're proud of is the Transparent Water Tank, which allows us to know the remaining capacity at all times, plus the tank can be detachable to fill. It's time to leave the traditional water filling method of electric mop behind now!

2-in-1 Sprayer for Cleaning, Waxing & LED Headlight
Remove the water tank from the cordless electric mop and add any liquid you want to use for cleaning or waxing (not the corrosive ones). You can control the amount by pressing or releasing the water spray button. The LED light on the spin mop helps you find the dirt easily in corners or under furniture.

Easily Clean Without Multiple Charges
The Detachable 2600mAh battery of the electric mop floor cleaner provides a longer runtime of 40-60 Mins after 2.5 hours fast charging, quickly cleaning up to 2350 ft² area.

Freely Adjustable Design
This electric mop is designed entirely in response to our client's needs. The tube is adjustable so that it can swing 180° from left to right and 90° from front to back. Clean anywhere you want, and you don't need to crawl on the ground or take the furniture away to mop it up anymore.

Self-Propelled Floor Cleaner
iDOO Cordless Electric Mops for floor cleaning will be self-powered when mopping, taking you forward. You just need to twist the handle slightly to change direction. Effortless Electric Spin Mop!

100% Ensure & Lifetime Service 
iDOO Brand Cumulatively gets approval from 1,000,000+ American families. You'll get 1-Year Warranty and lifetime technical support, and please feel free to contact us with any questions. iDOO corporate culture doesn't allow any customer who supports the iDOO brand to be disappointed!
Cleaning and maintaining our homes can be time-consuming and energy draining. We come home after work only to revel in the tedious task of cleaning. This experience can be daunting, especially if we have little or no technical knowledge and expertise.
iDoo Cordless Electric Mop, guaranteed to make your life easier. Not only does this mop provide a deeper clean than traditional mopping methods, but it also eliminates the need for cords and wires, allowing you to move around freely while cleaning your mess. Keep reading to find out how this mop can revolutionize your cleaning routine!
This product has no reviews yet.