Shop More
On sale
Save 16%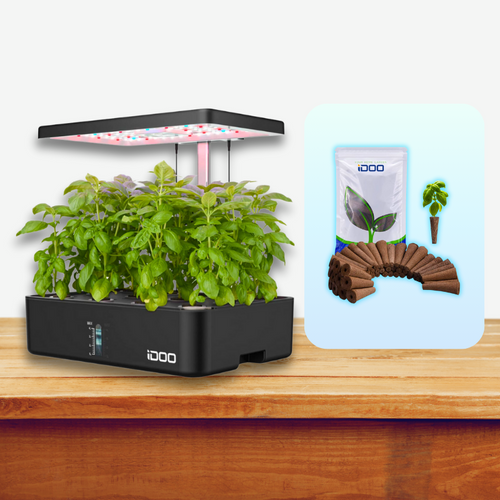 Save 17%
Save 56%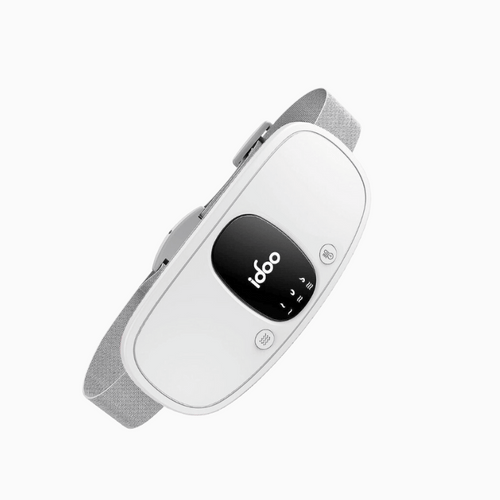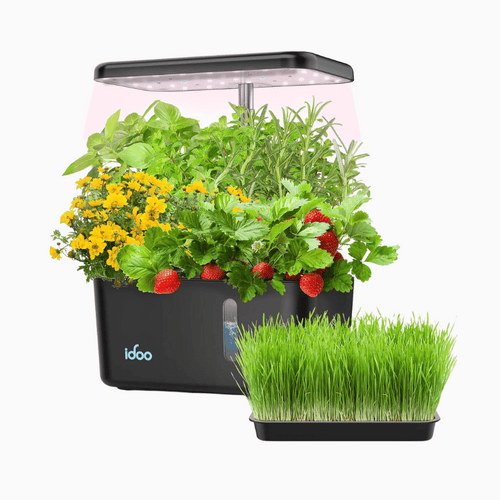 On sale
Save 57%
Save 44%
Save 41%
Save 15%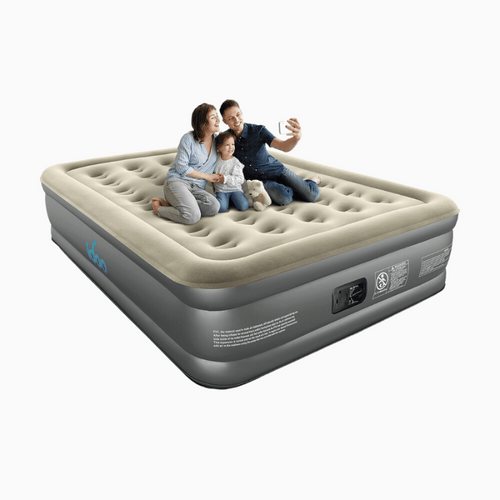 Save 13%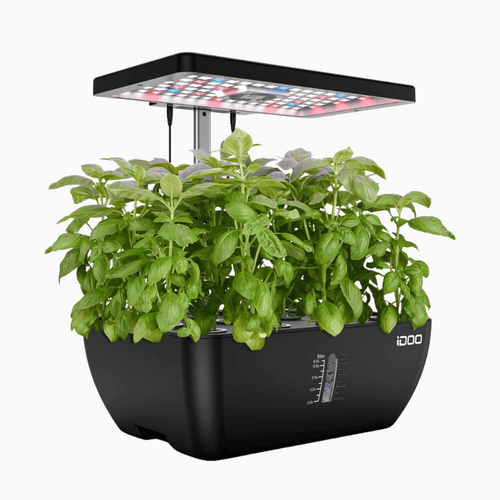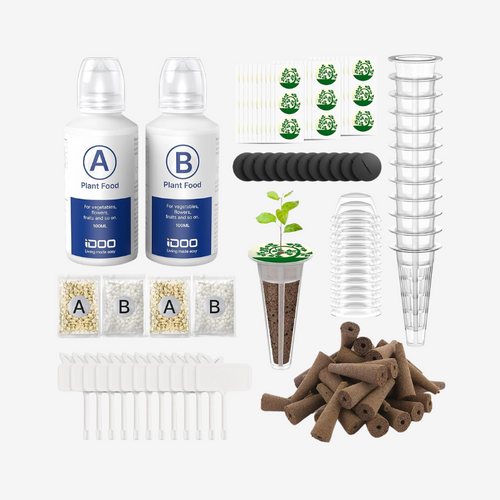 On sale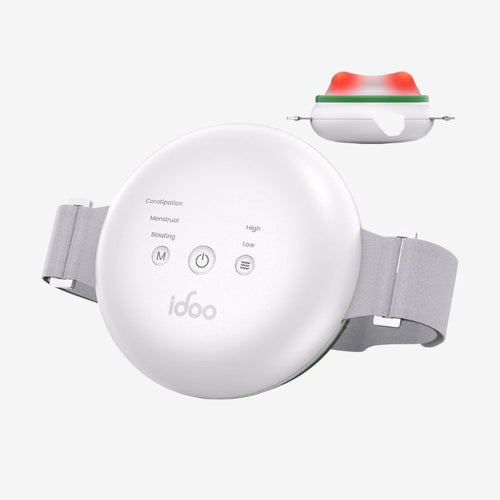 Save 18%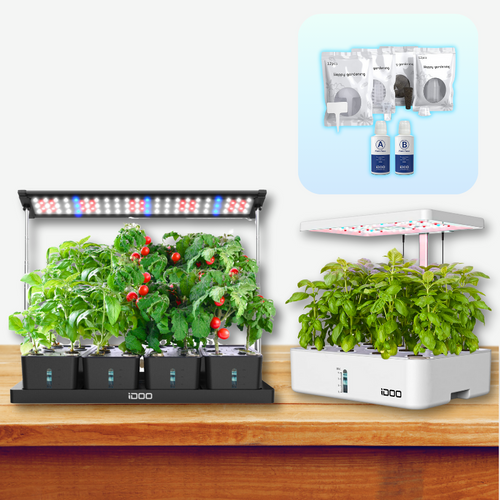 🌿 Trusted by 100,000+ Idoo User
Join countless satisfied customers who have already experienced the difference idoo can make.
PurrfectGreens 🌱🐱
As a cat owner, I'm loving the 12Pods Indoor Herb Garden Kit! It's perfect for growing cat-friendly plants. Easy setup, safe for pets, and it looks great too!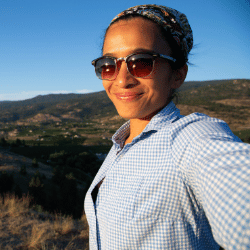 Effortless Cleaning Buddy! 🧹
"Sweeping and mopping have never been this easy! 😍 The cordless design lets me reach every corner effortlessly. It's lightweight and quiet, so no disturbances. Plus, it's super low-maintenance. Highly recommended for busy folks! ⏳ #CleaningNinja"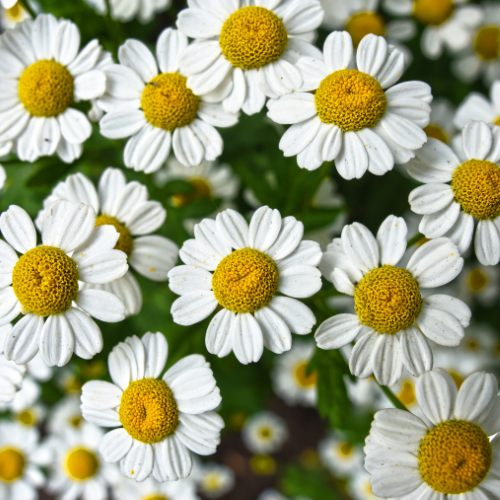 🌟 Easy to use, no fuss!
In short, the iDoo Smart Kitchen Composter is a must for eco-conscious home chefs like me 😍 . It's easy, odorless, and environmentally friendly. Highly recommend! 👍👩‍🍳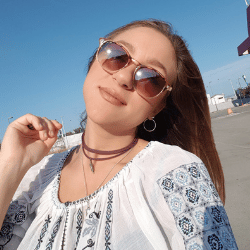 Silky Smooth Results! 💁‍♀️
I'm absolutely loving the idoo Hair Dryer! It's incredibly fast and dries my hair in no time, leaving it silky smooth and frizz-free. Plus, it's surprisingly quiet, so no more annoying noise. 🙌 #HairGoals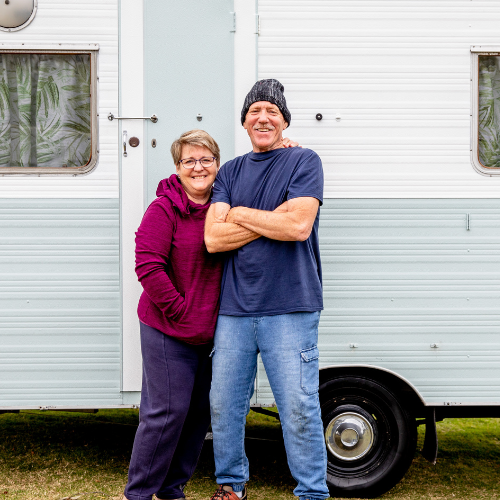 Comfy Camp
We purchased the idoo Mattress for our campervan adventures, and this product exceeded our expectations in every way. Quick setup, comfy sleep, and tough build.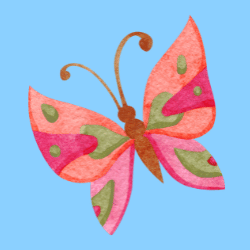 Green Thumb Made Easy
iDOO's WiFi Indoor Garden is a must-have for plant lovers. Setup was a breeze, and the app provides precise control over lighting, watering, and nutrient levels. 📱💧🌞 My plants have never been happier!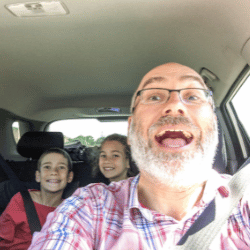 Sleeping on Cloud Nine!
I couldn't be happier with this Premium+ air mattress. It inflates quickly, and it feel like a real bed. Slept like a baby, and the navy color is a nice touch. It's durable, too – no worries about leaks.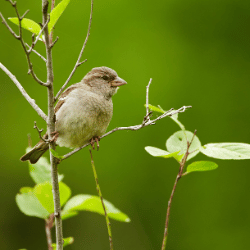 Revolutionary Waste Solution 🌎
The idoo Smart Kitchen Composter is the future of eco-friendly living. It's sleek, efficient, and the AI aspect doesn't feel intrusive at all. My kitchen waste is now a valuable resource, and I couldn't be happier!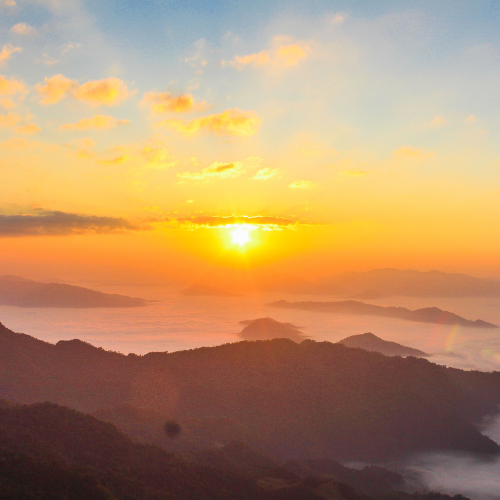 Sleepover Success!
Hosting sleepovers has never been this easy. Idoo mattress is a lifesaver. Kids love it, and so do I! It's comfy, sturdy. It look more like a real bed. No complaints, just happy campers!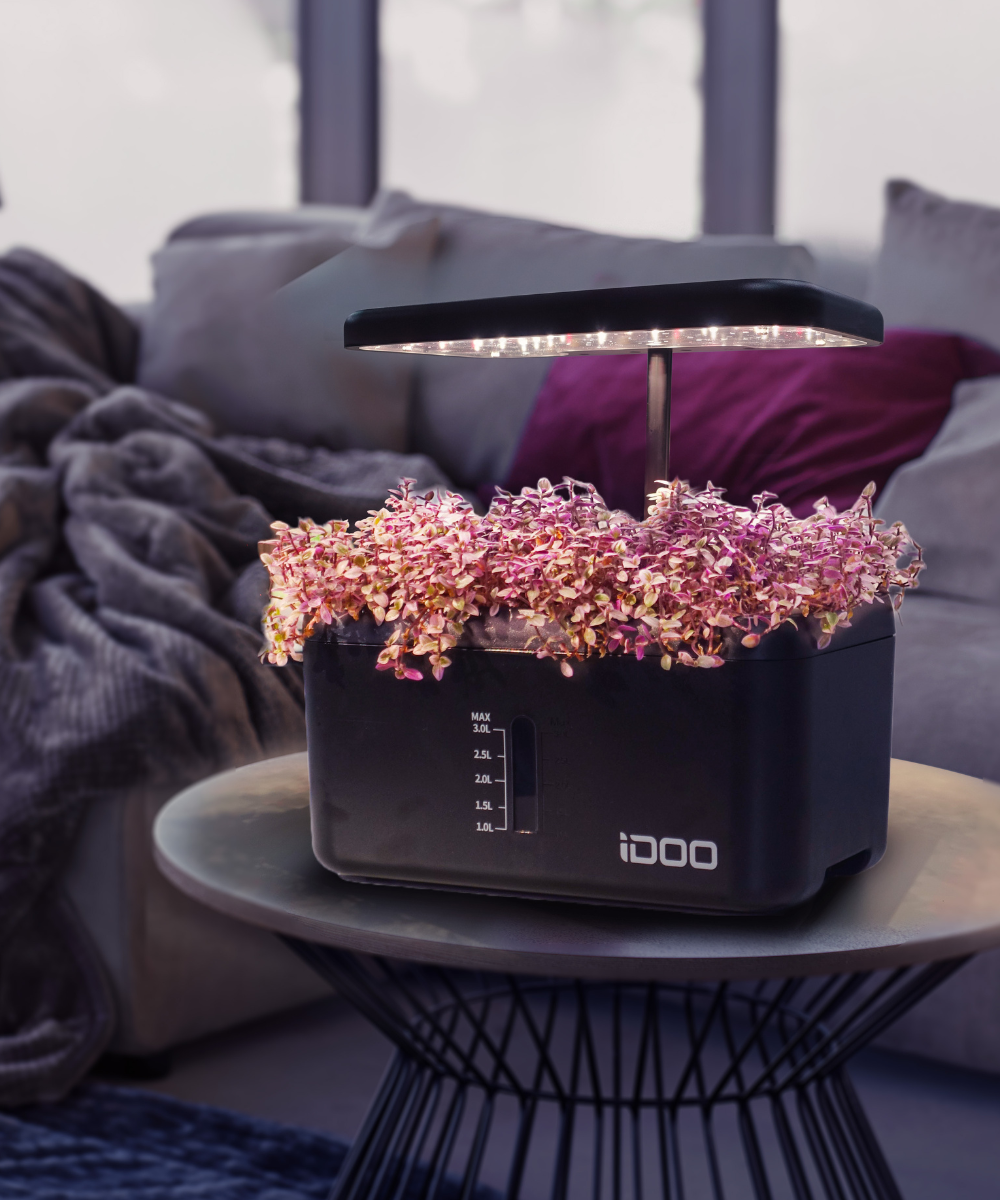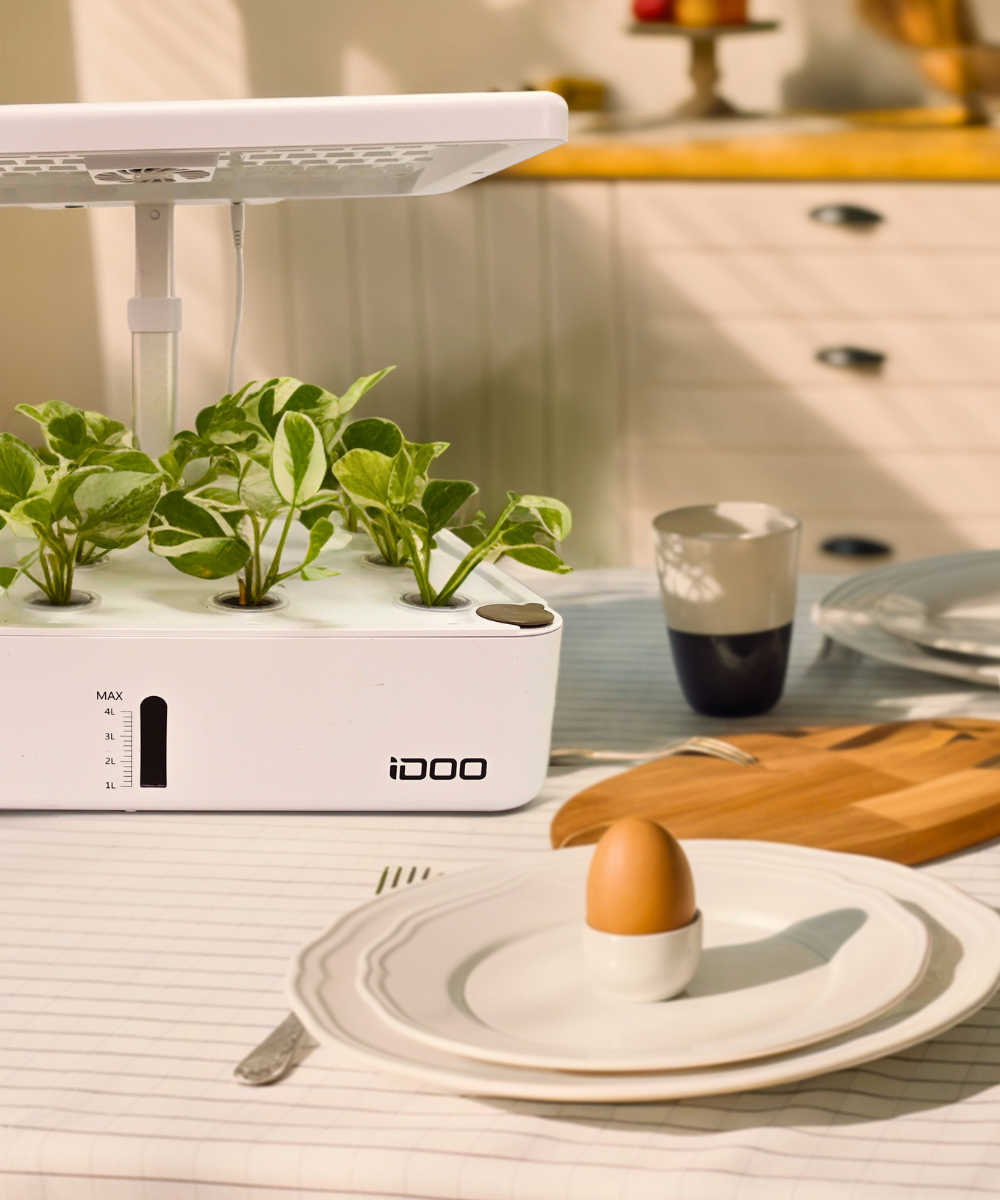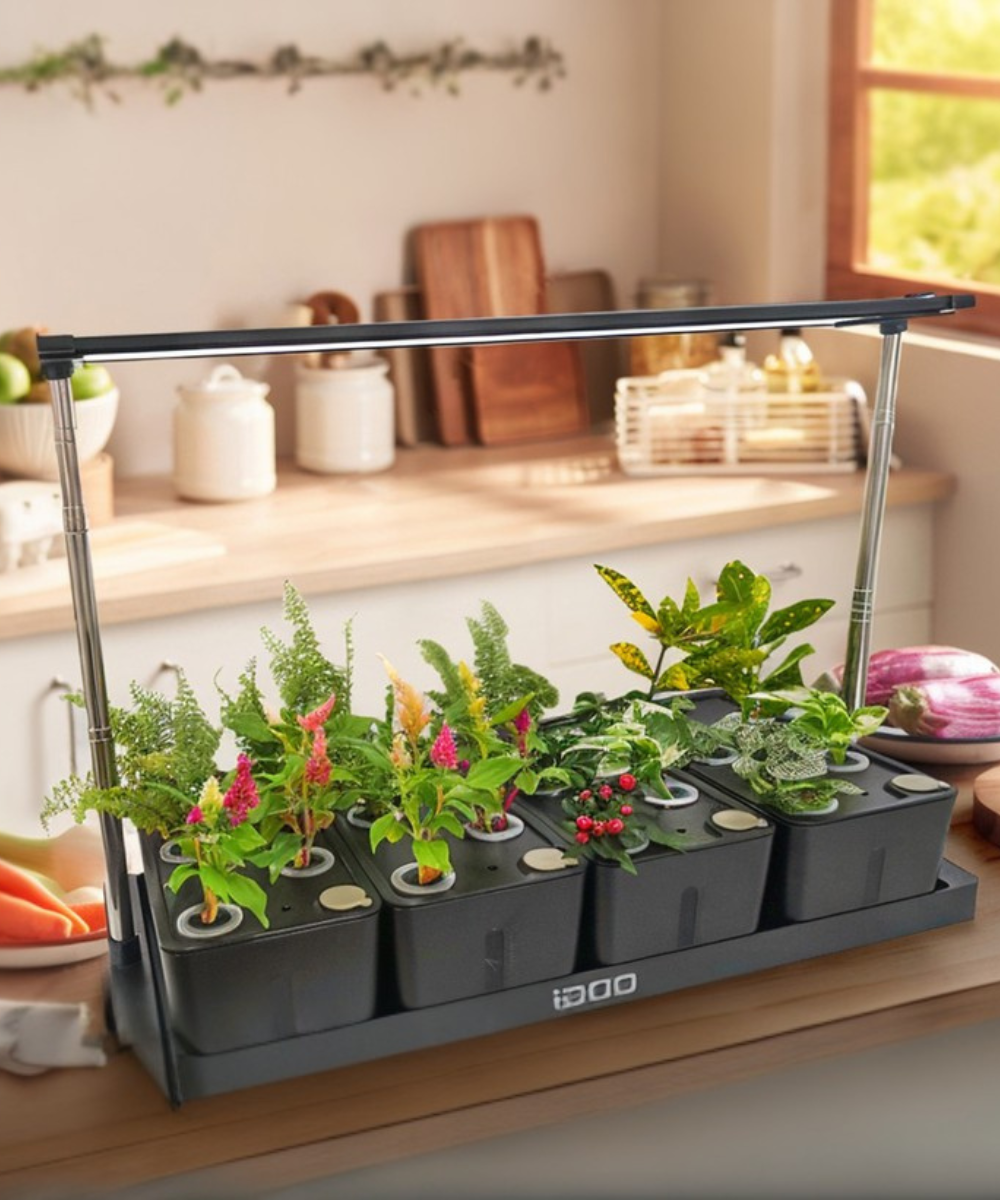 Kitchen Oasis: Fresh Flavors
Say goodbye to store-bought herbs and hello to homegrown flavor. With this user-friendly hydroponics system and its built-in LED grow light, nurturing your favorite herbs has never been simpler. From basil to mint, parsley to cilantro, unlock a world of culinary possibilities right at your fingertips. Elevate your cooking with the freshest, most flavorful herbs, all conveniently grown in your own
Experience Freshness
Grow your own fresh herbs effortlessly with our hydroponic system, bathed in the gentle glow of LED grow lights. Enjoy the satisfaction of picking your herbs directly from your kitchen, adding a burst of flavor and nutrition to your breakfast. Start your day with nature's goodness, right at your fingertips.

Experience the joy of growing what you love.
Bringing Nature to Your Living Room
This innovative system lets you effortlessly cultivate your own indoor garden, bringing a touch of tranquility to your living space. Elevate your ambiance with lush, thriving plants while unwinding and connecting with nature.
Transform your living room into a vibrant haven, nurturing your plants and your well-being.
More About 8 Pods
FAQ
Most Frequently Asked Questions
How long will it take to process my order?

Most orders are shipped within 48 hours after the payment is processed. Once your order has shipped, we will provide you with a tracking number that will allow you to track your package.

It depends on where you are. Orders processed here will take 7-10 business days to arrive. Overseas deliveries can take anywhere from 7-16 days.
How do I return/refund my item?

We accept returns or exchanges within 30 days of purchase. Products cannot be returned or exchanged after 30 days from the date of purchase.

All products must be returned to idoo in original condition. You may incur charges for ordinary wear and tear or damage caused by improper use, misassembly, missing parts, or accidents.

If a refund or replacement is required due to product quality issues, we will cover the cost of return shipping and restocking.

If you need to return or exchange for personal reasons(e.g.,subjective willing, human damaged, incorrect address input) ,you will be responsible for the cost of return shipping and restocking fees (15% of item original price) in idoo's sole discretion based on the nature and condition of the product being returned or exchanged, as well as any other terms of idoo's policies.
What do I do if theres a problem with my device?

We ensure all Idoo products are of the highest levels of safety and quality. However if you encounter any problems with your Idoo device, please feel free to contact us at support@idooworld.com we will process your return within 2-3 business days. If a refund or exchange is required due to product quality issues, we will cover the return shipping cost.
If you have any questions, please send an email to support@idooworld.com