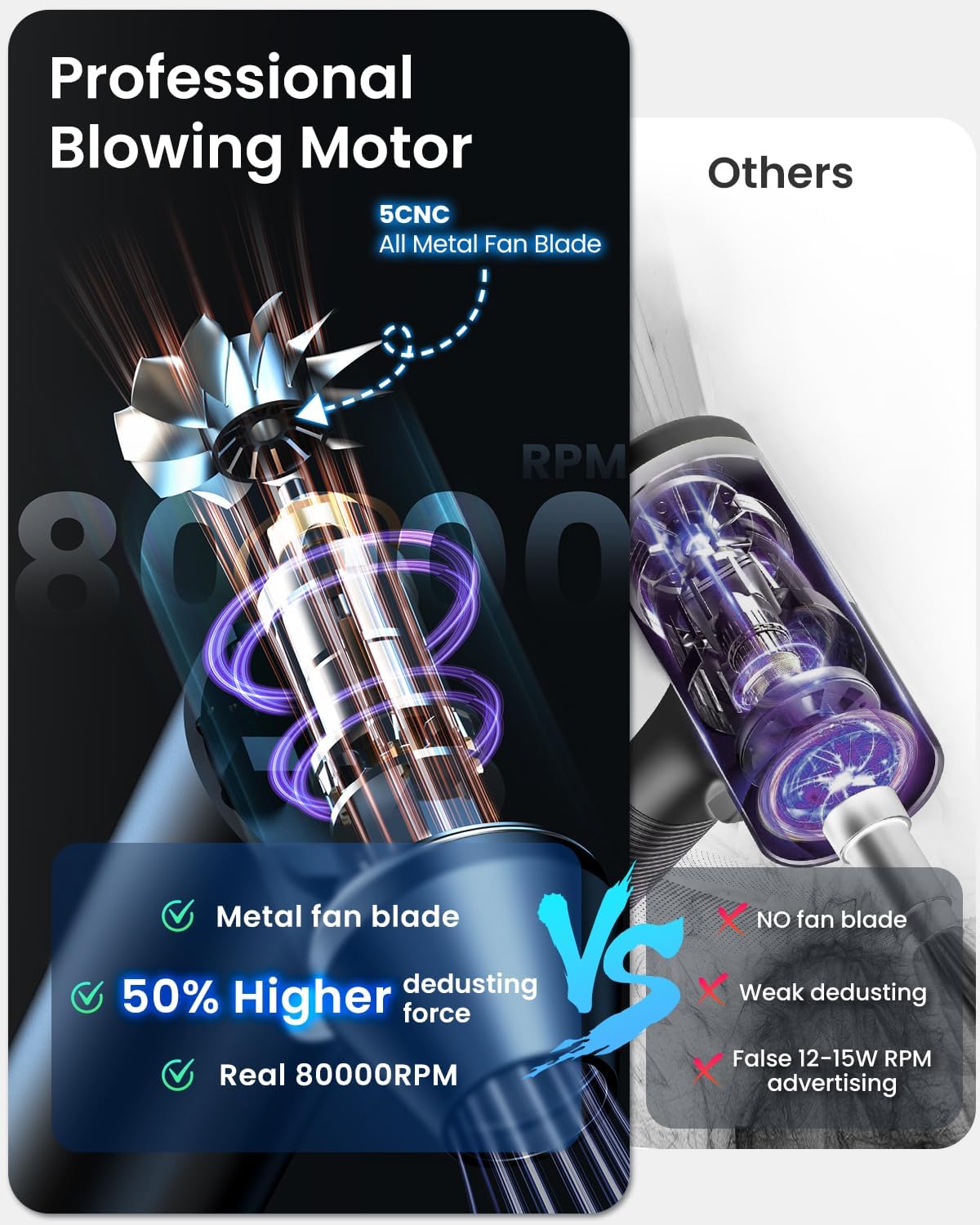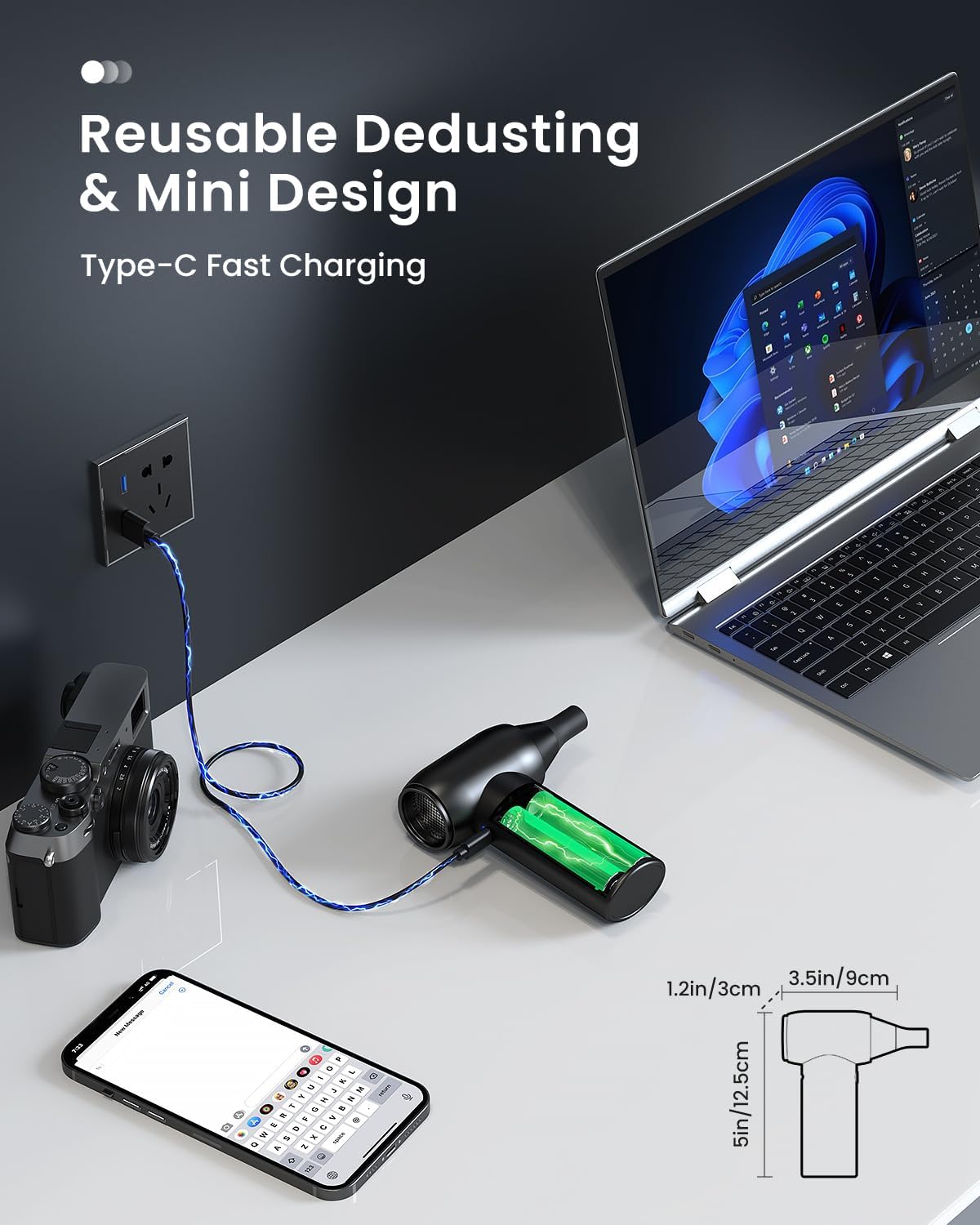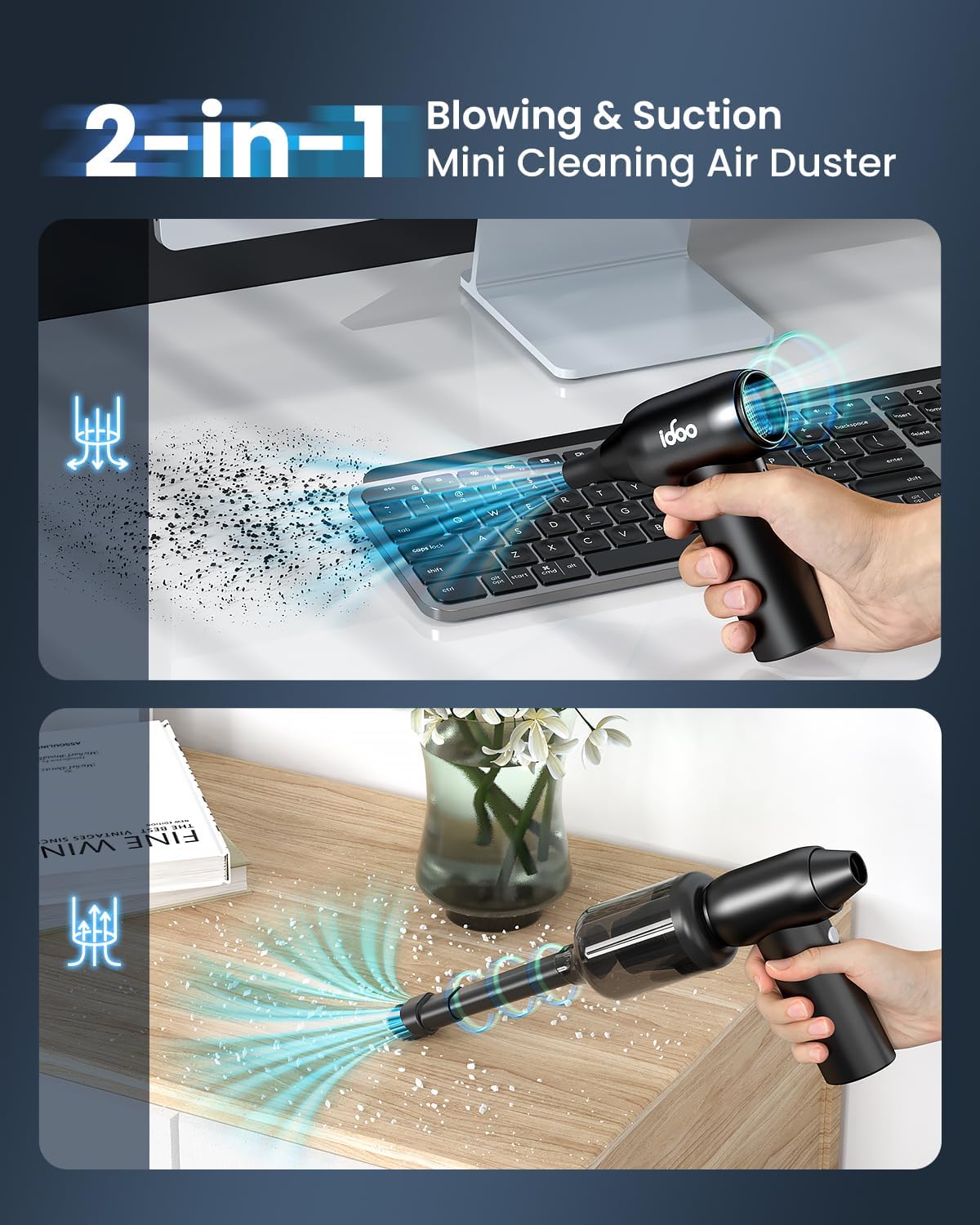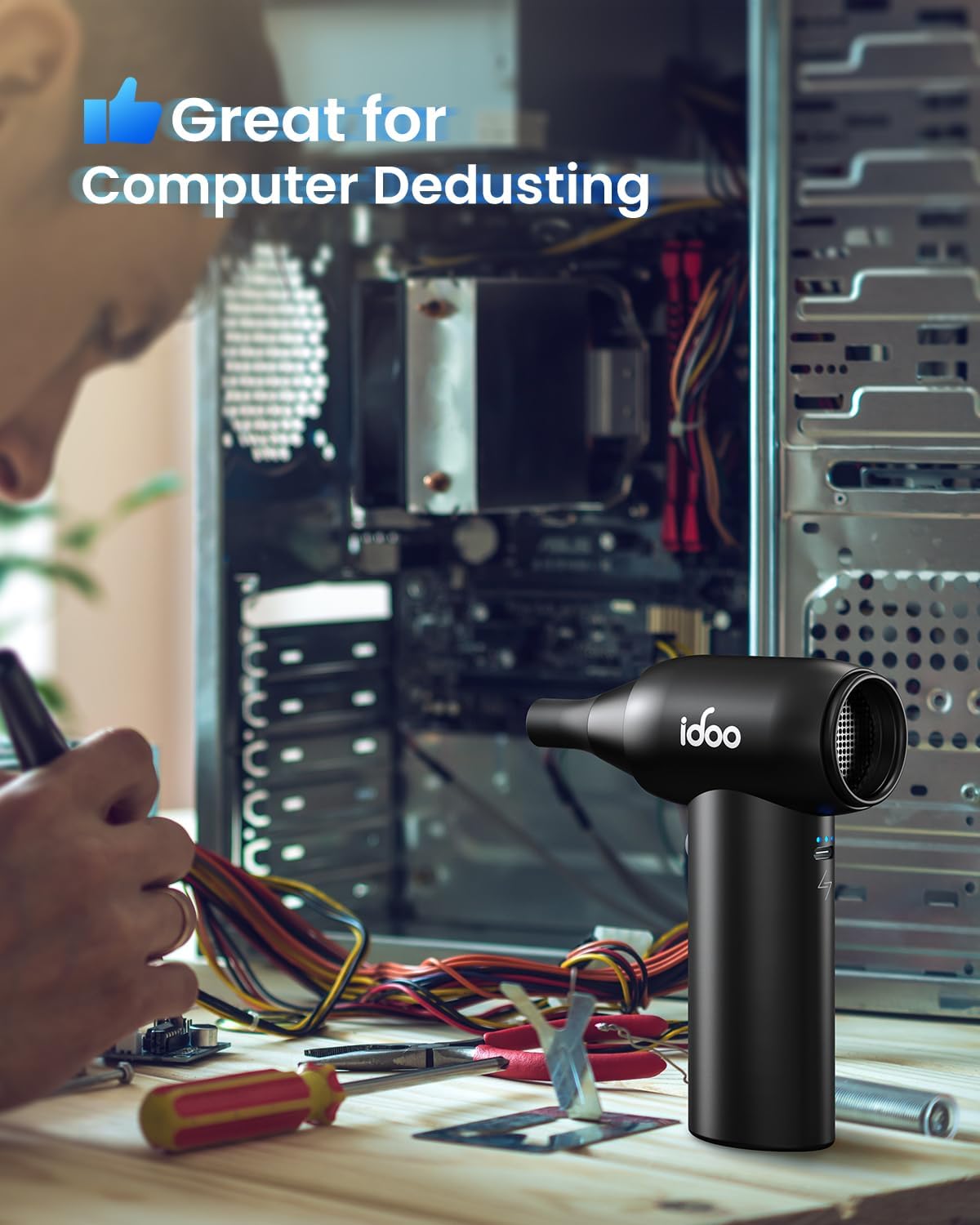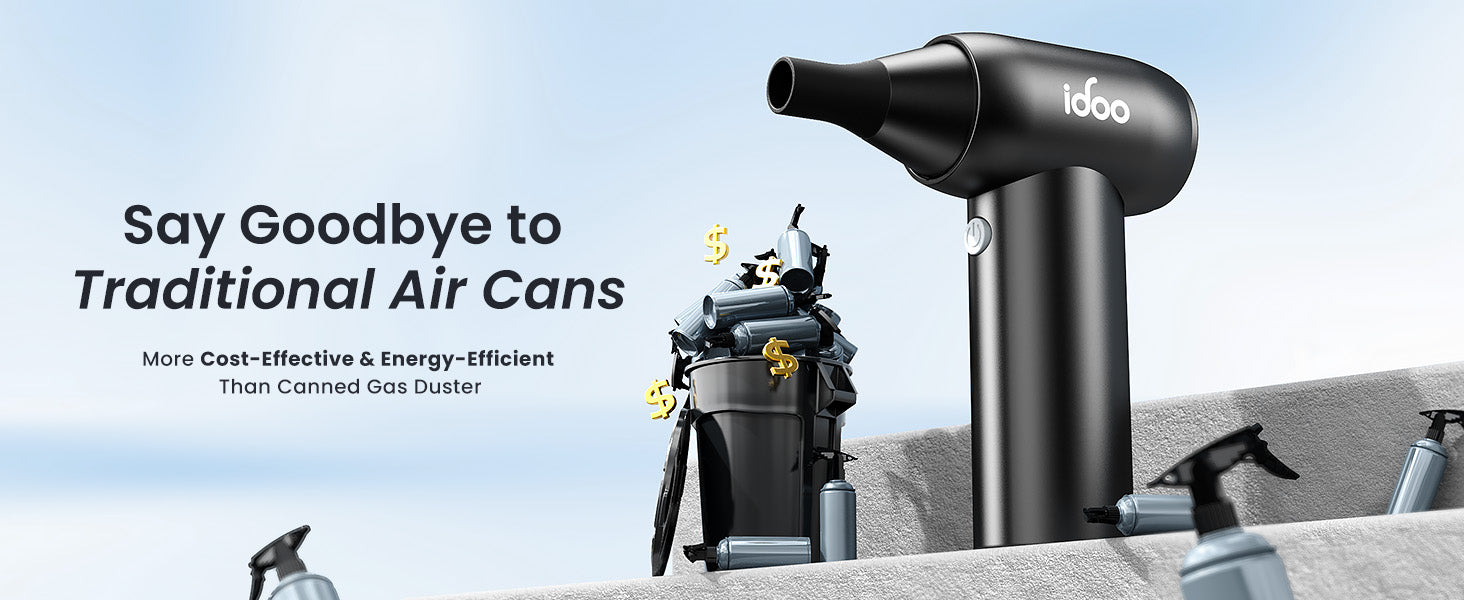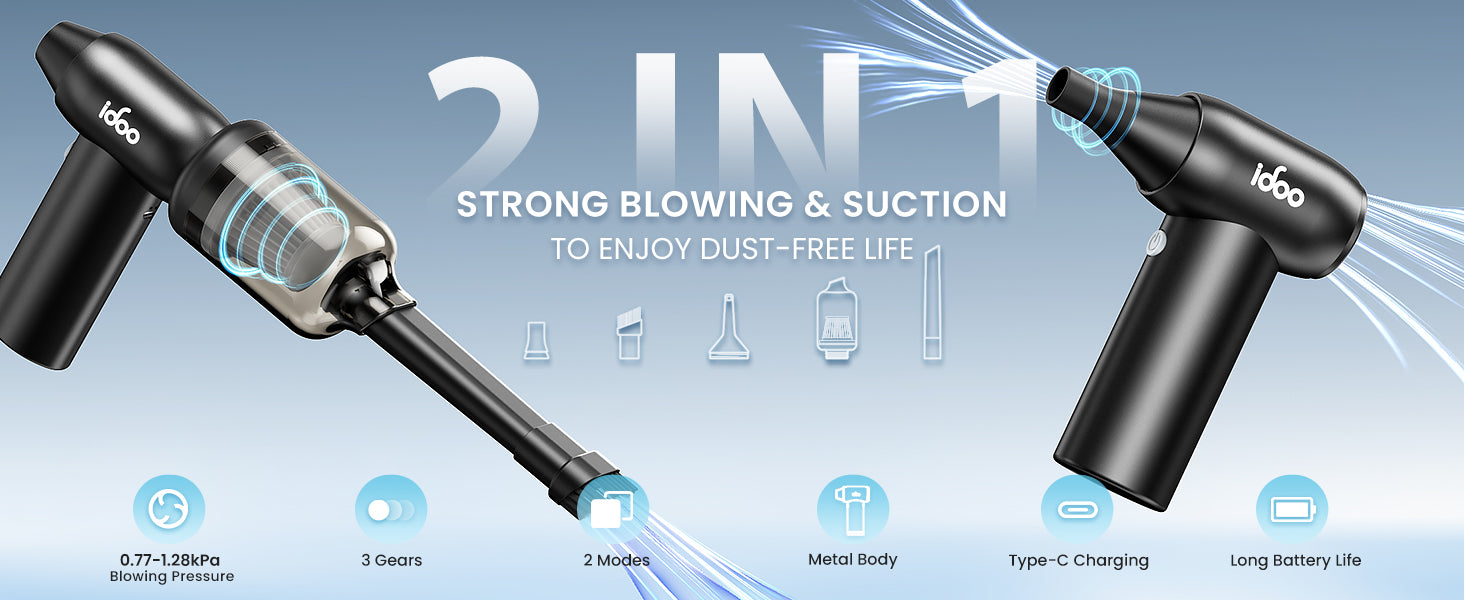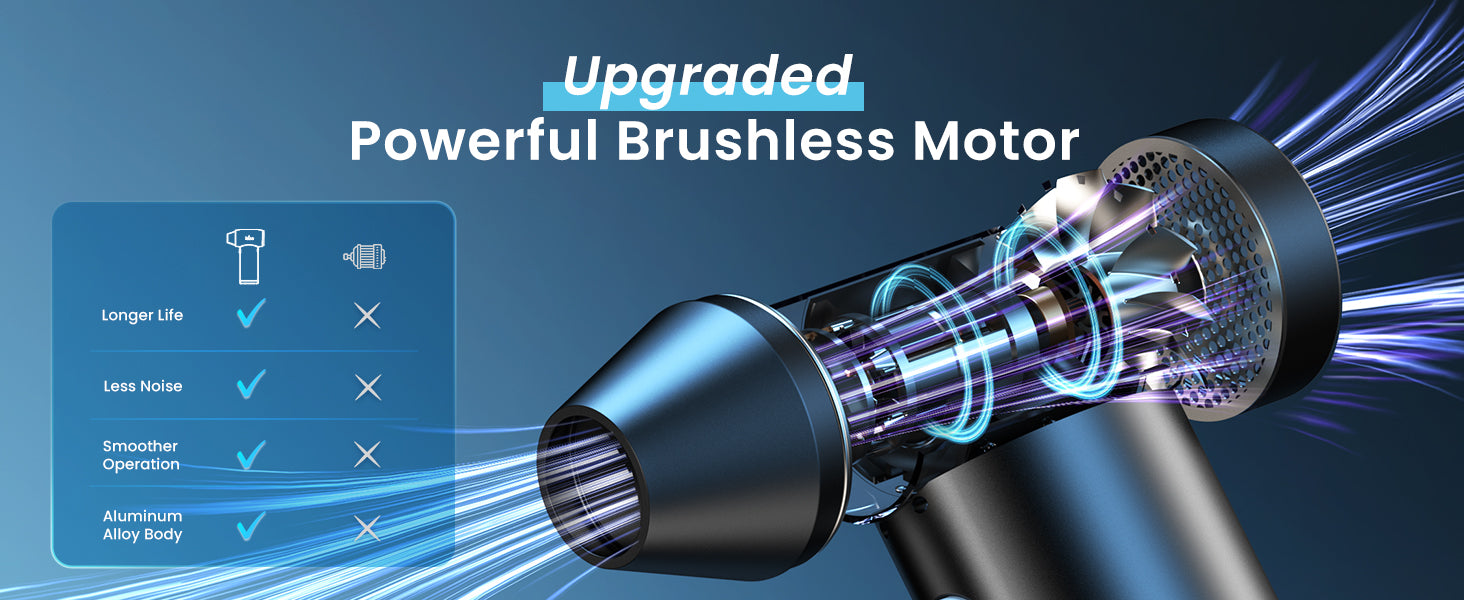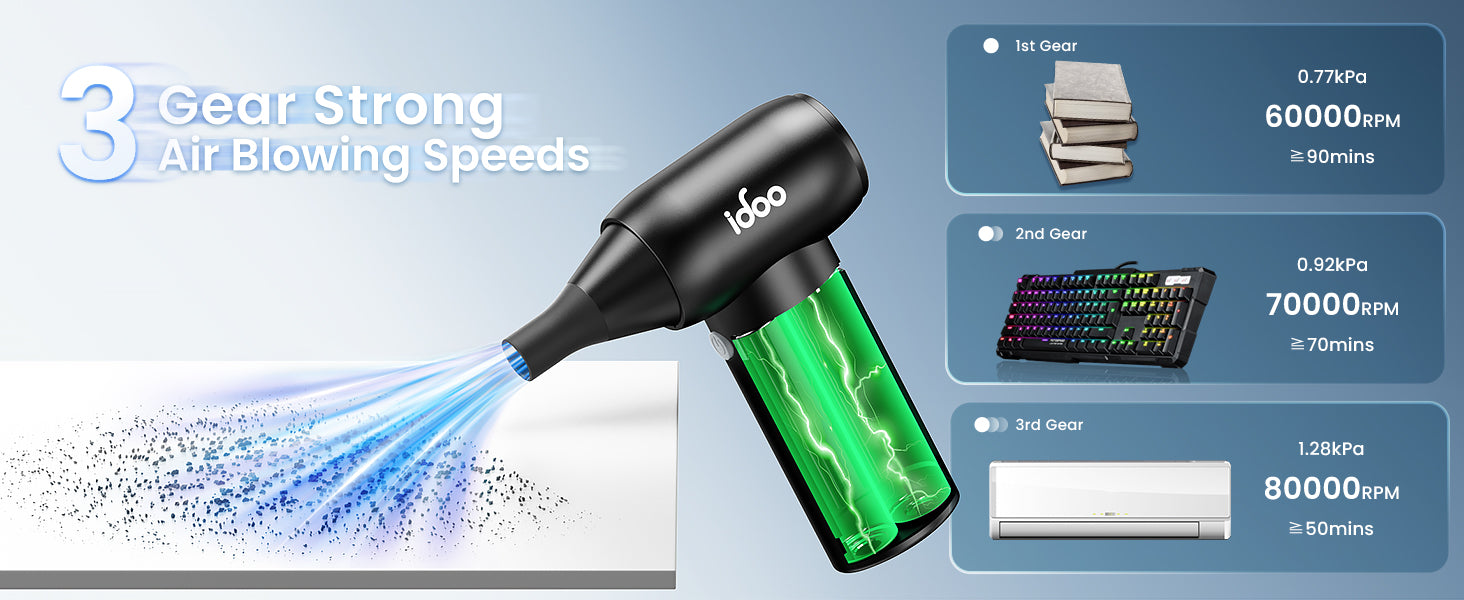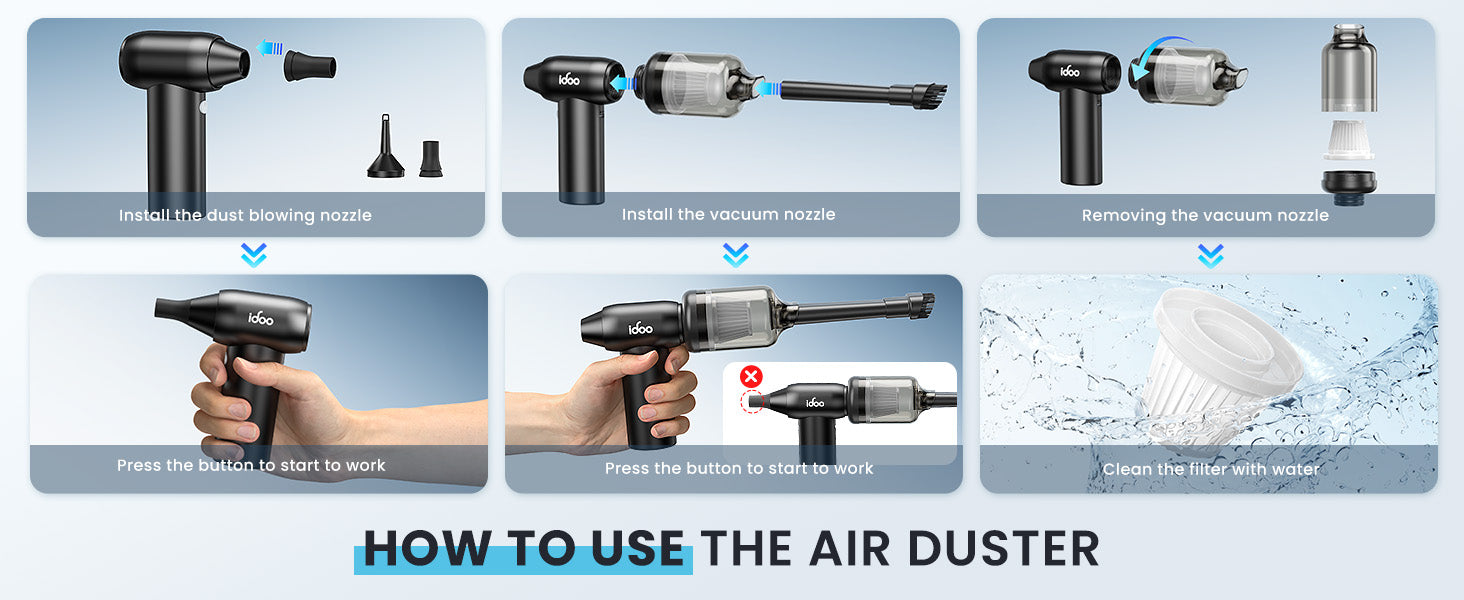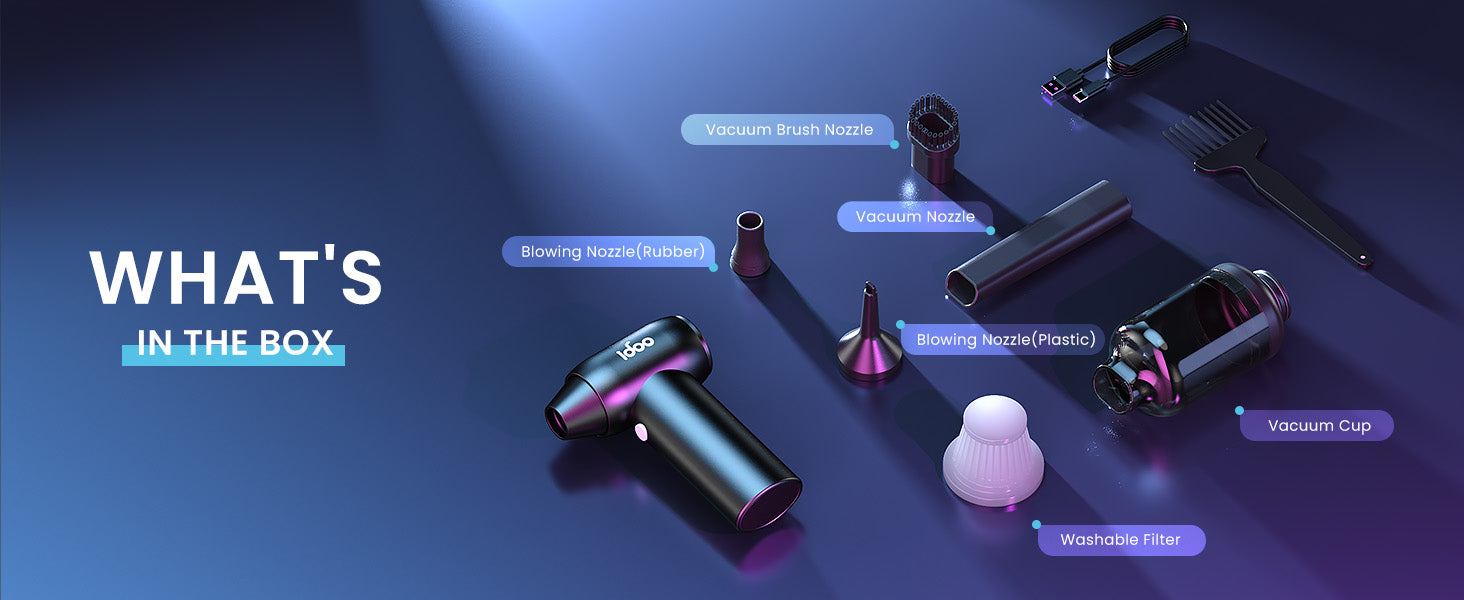 iDOO Metal Compressed Air Duster
---
Revolutionize your cleaning routine with the iDOO 3-speed mini vacuum cleaner. Its brushless motor delivers powerful blowing and suction forces, making quick work of debris and dust on electronic devices. Compact, aluminum alloy construction ensures durability and portability. Rechargeable and environmentally friendly, this cleaner offers a convenient and sustainable solution for your cleaning needs.
Specifications:
Cleaning Power: Equipped with an upgraded brushless motor for optimal blowing and suction forces.
Blowing Force: Powerful 0.77-1.28kPa for efficient dust removal.
Suction Force: 1.40-2.82kPa for thorough debris removal.
Compact Design: Made of durable aluminum alloy, measuring 3.5 x 1.7 x 5.1 inches.
Portability: Lightweight and easy to carry, perfect for home, office, or on-the-go use.
Battery Life: Enjoy up to 90 minutes of usage on a single charge.
Charging: Type-C USB charging cable included for convenient charging.
Automatic Shut-Off: 10-minute auto shut-off feature to prevent overheating and save energy.
Versatile Accessories: Includes at least 4 combinations for various cleaning applications, including keyboard and car interior cleaning.
This product has no reviews yet.