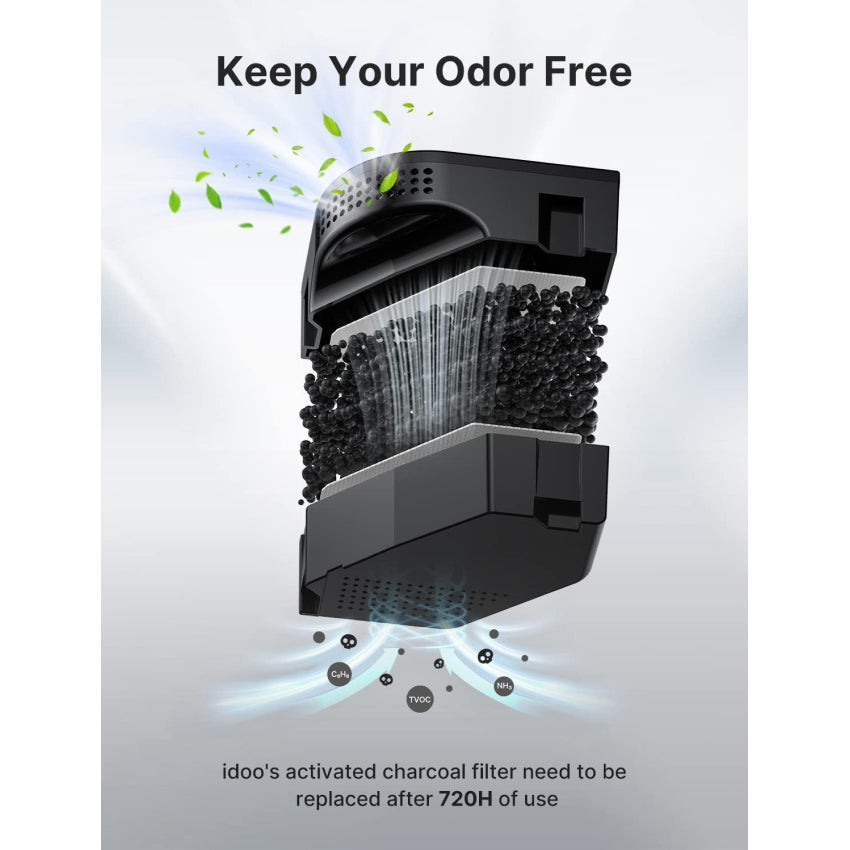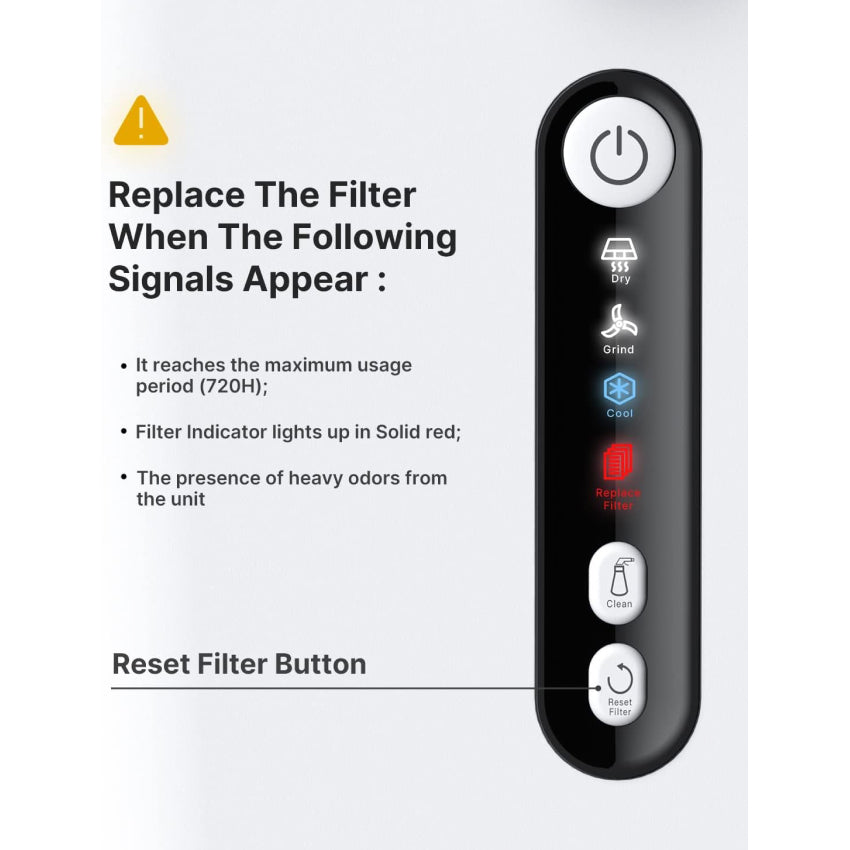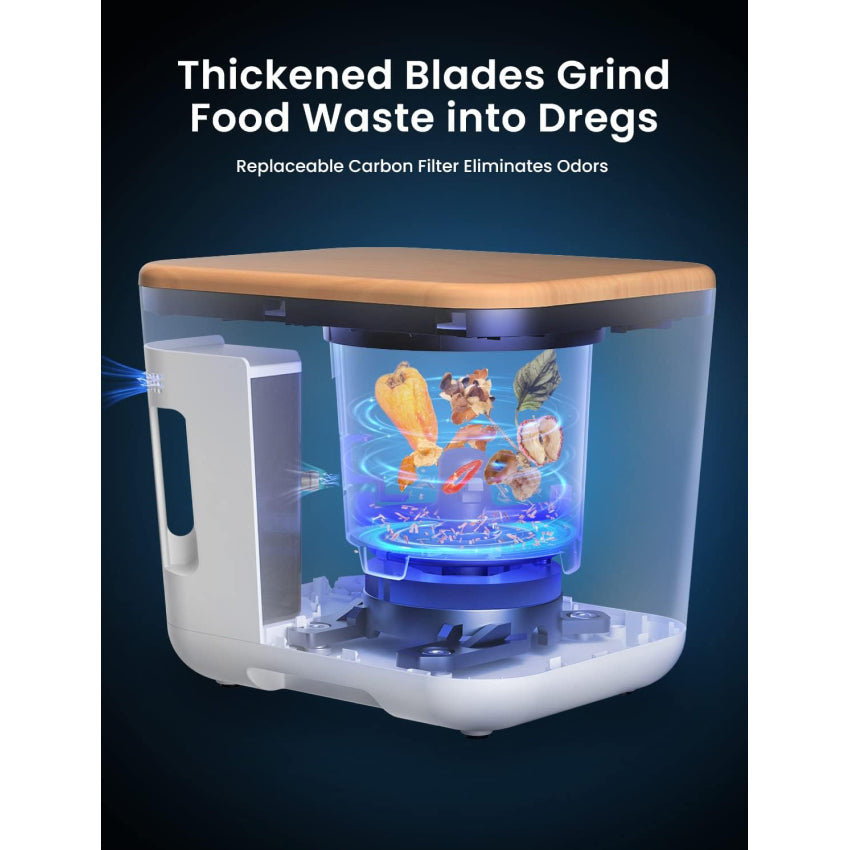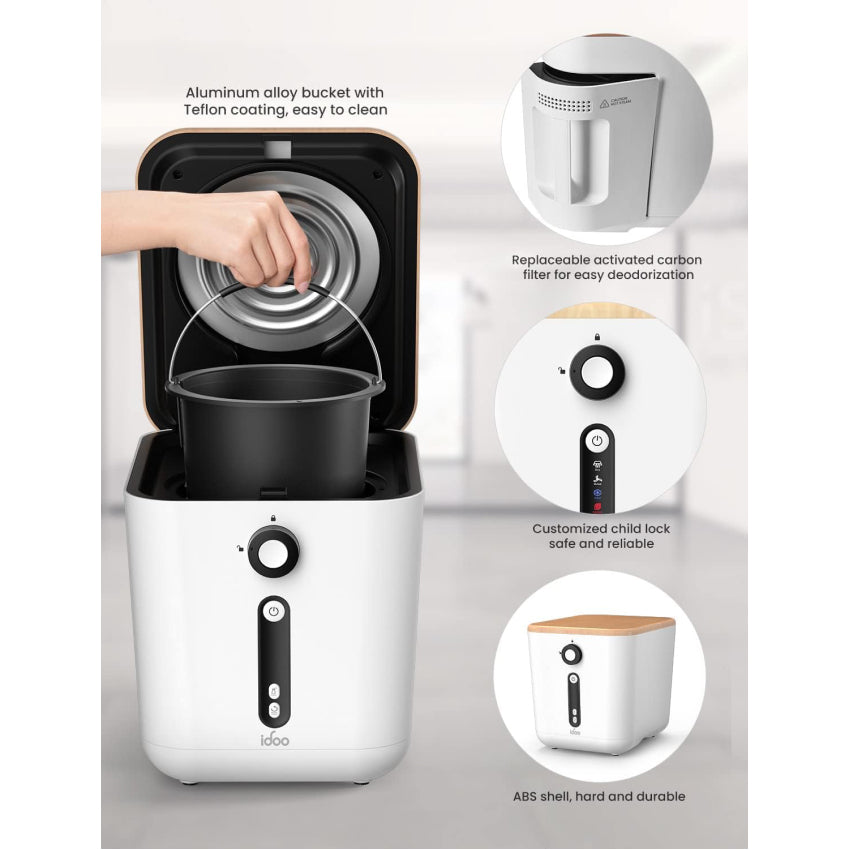 Carbon Filter For Kitchen Composter
---
Keep Your Odor Free
Compost sometimes produces an unpleasant odor, the activated charcoal filter inside the composter machine helps capture unpleasant odors from food waste

Easy to Replace
Take out the old carbon filter from the back of the electric composter by grabbing its handle, disassemble black filter and the white panel, then install the new filter. Make sure the filter is well installed. Note: Be sure to tear off the yellow warning sticker of the new filter

When to Replace
The maximum usage period is 720H, the replacement cycle may vary depending on the usage time and operating environment. Note: If it will not be used for a long time, please remove the carbon filter and keep it sealed.

Activated Charcoal Improves Soil
It does not have much nutrients in itself, but because of the porosity, it can absorb a lot of water and fertilizers, sprinkle activated carbon in the soil, the soil can maintain nutrients, which is more conducive to the growth of flower plants

Activated Carbon Can be Used as Flower Fertilizer
Because the composition of activated carbon is very similar to plant ash, using it to grow flowers can promote the growth of roots, so that flowers can grow vigorously
This product has no reviews yet.