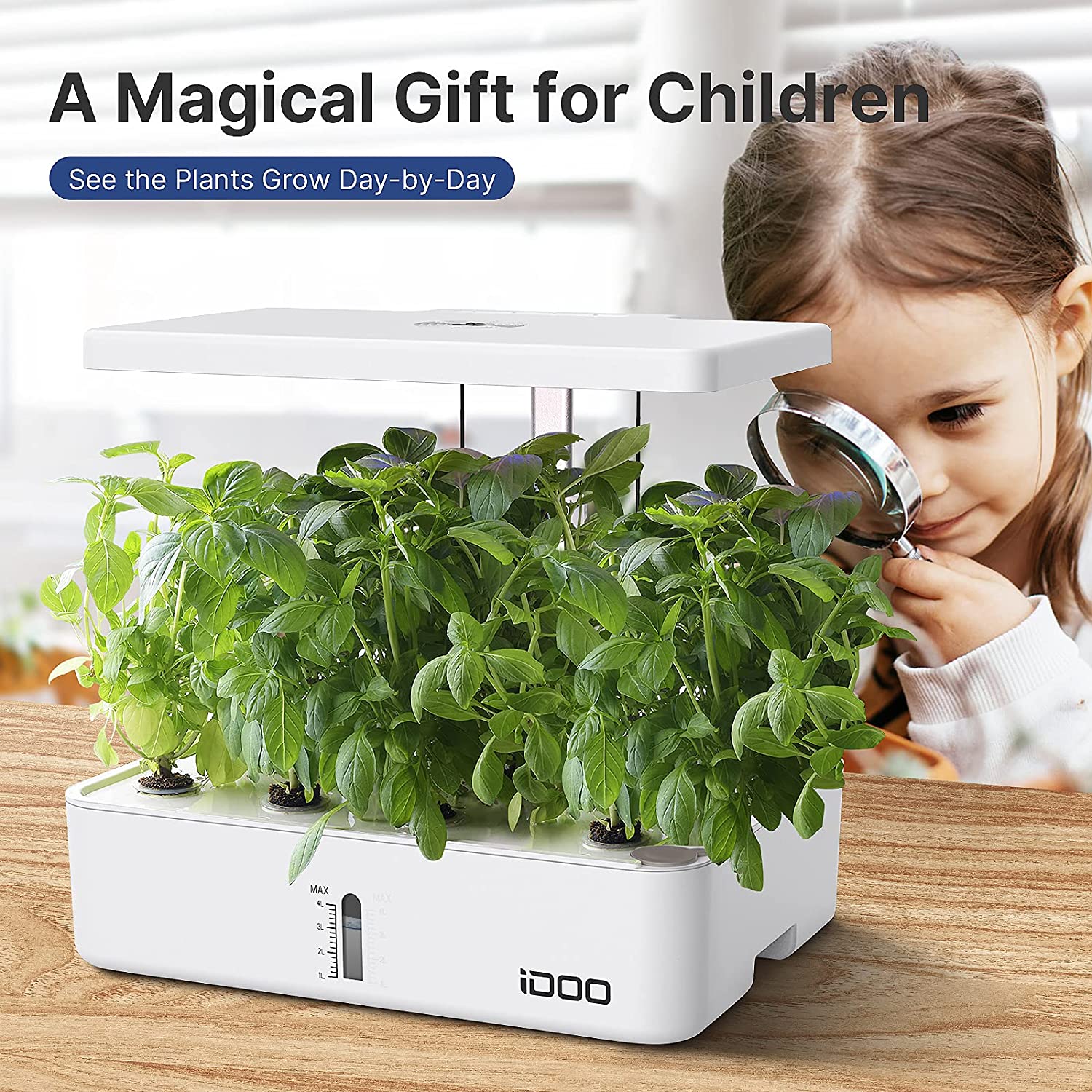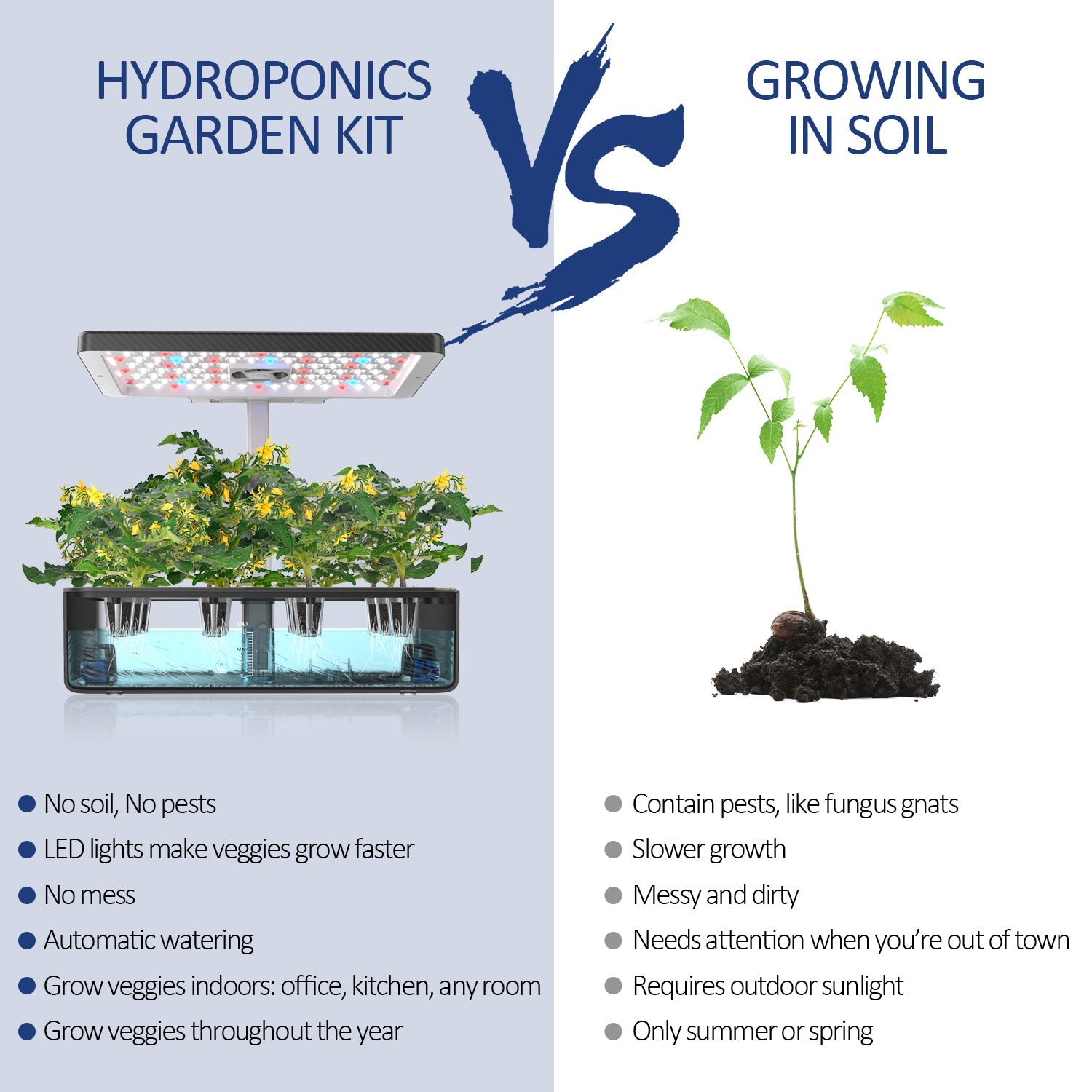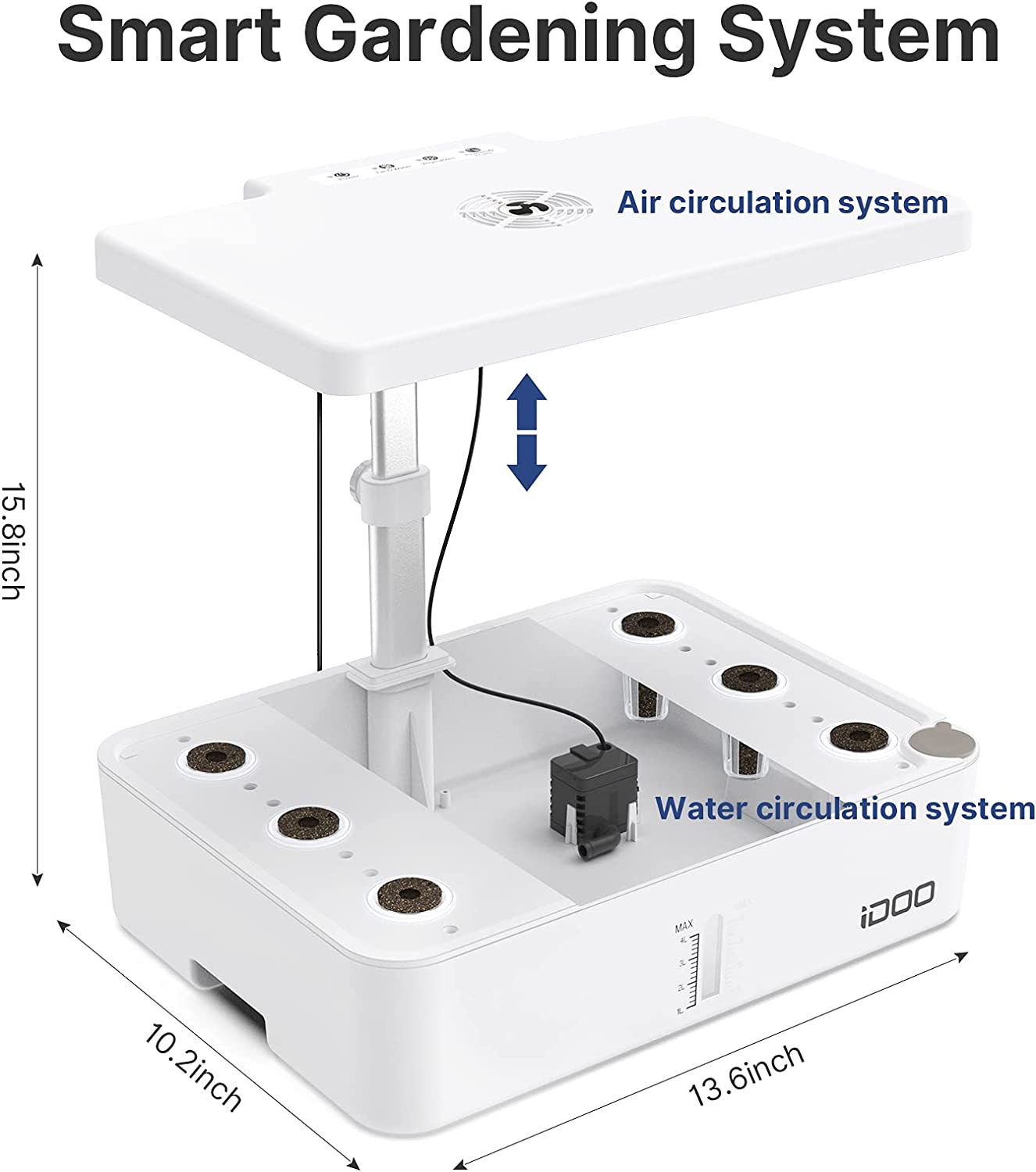 iDOO 12 Pods Indoor Herb Garden Kit
---
- 20% Faster than Soil Planting
 It features a low-noise pump for nutrient circulation directly absorbed by the roots.
- 4.5L Water Tank and Fan
With a built-in fan for pollen dispersion and heat dispersal during germination, and an independent 4.5L water tank to support plant growth for 1-2 weeks. The visual window allows easy monitoring of water levels.
- Easy-Setup Germination Kit
Set up the hydroponic growing system in just 3 steps, providing all essential factors for plant growth - light and simulated soil included.
- 2 Growing Modes
The 22-Watt LED light automatically simulates the sunlight spectrum, enhancing photosynthesis. Vegetable Mode emits blue, red, far red, and white light; Flower/Fruit Mode emits red, far red, and white light.
- Grow 12 Plants at Once, Up to 11.02" in Tall
Adjustable lighting height accommodates plants at different growth stages. Supports growing 12 plants simultaneously, up to 11.02 inches tall.
- Herb Gardening
Elevate your dishes with fresh herbs while saving on food waste and expenses. Our hydroponic system offers automatic drainage and adjustable light settings.
- Product Specification
Low noise fan; Silent water pump
Larger Water Tank Capacity: 4.5L
Number of Pods: 12
Dimensions: 13.8 * 10.2 * 14.8 inch
Max Height of Rod: 11.3 inches
Product Type: Hydroponic
LED Light: 22-Watt Full Spectrum
This product has no reviews yet.