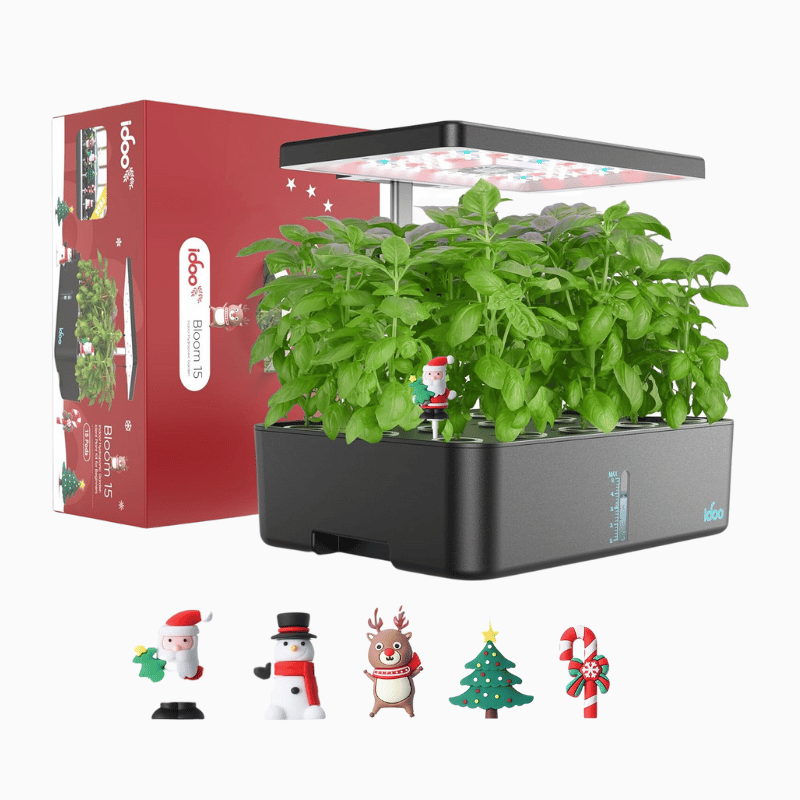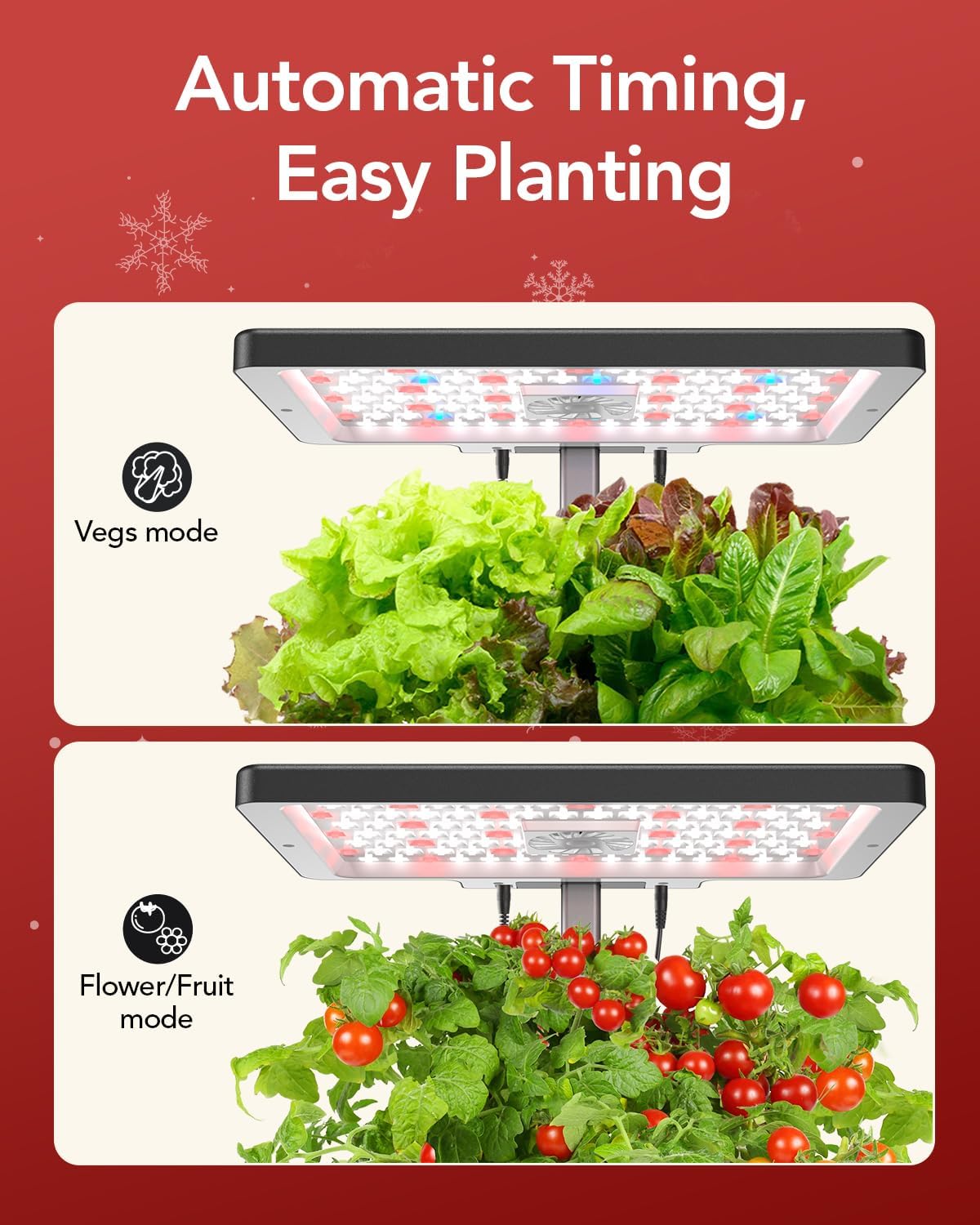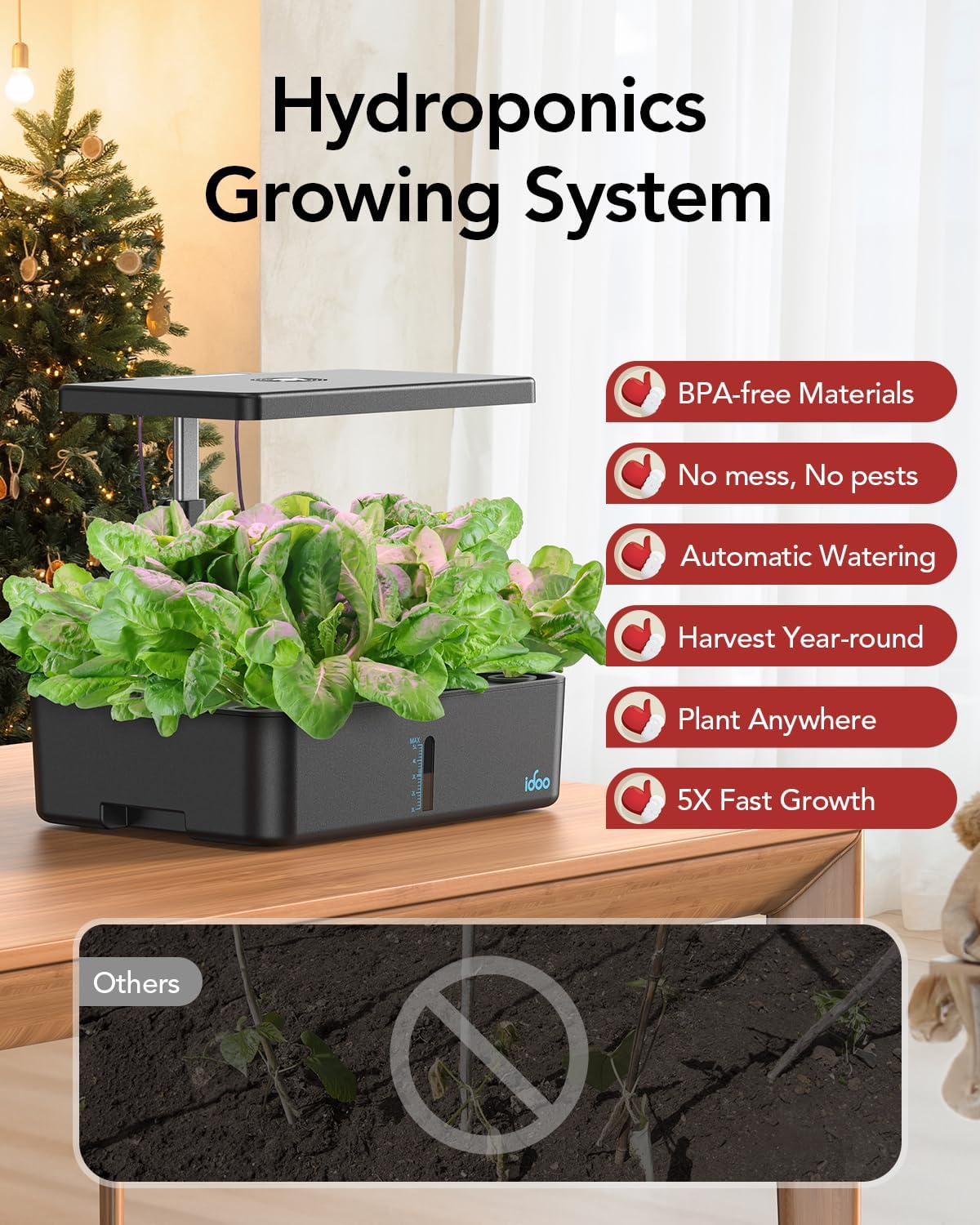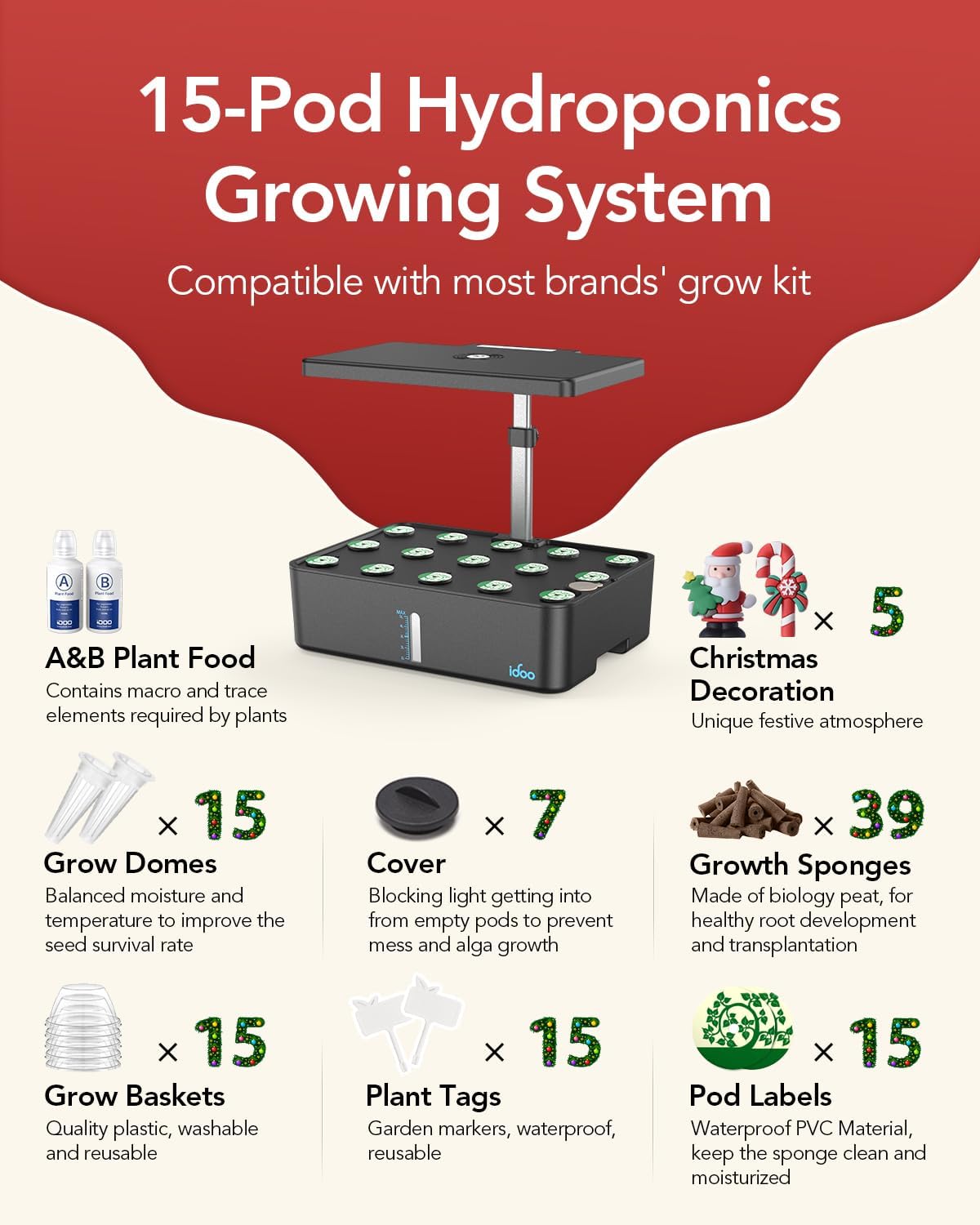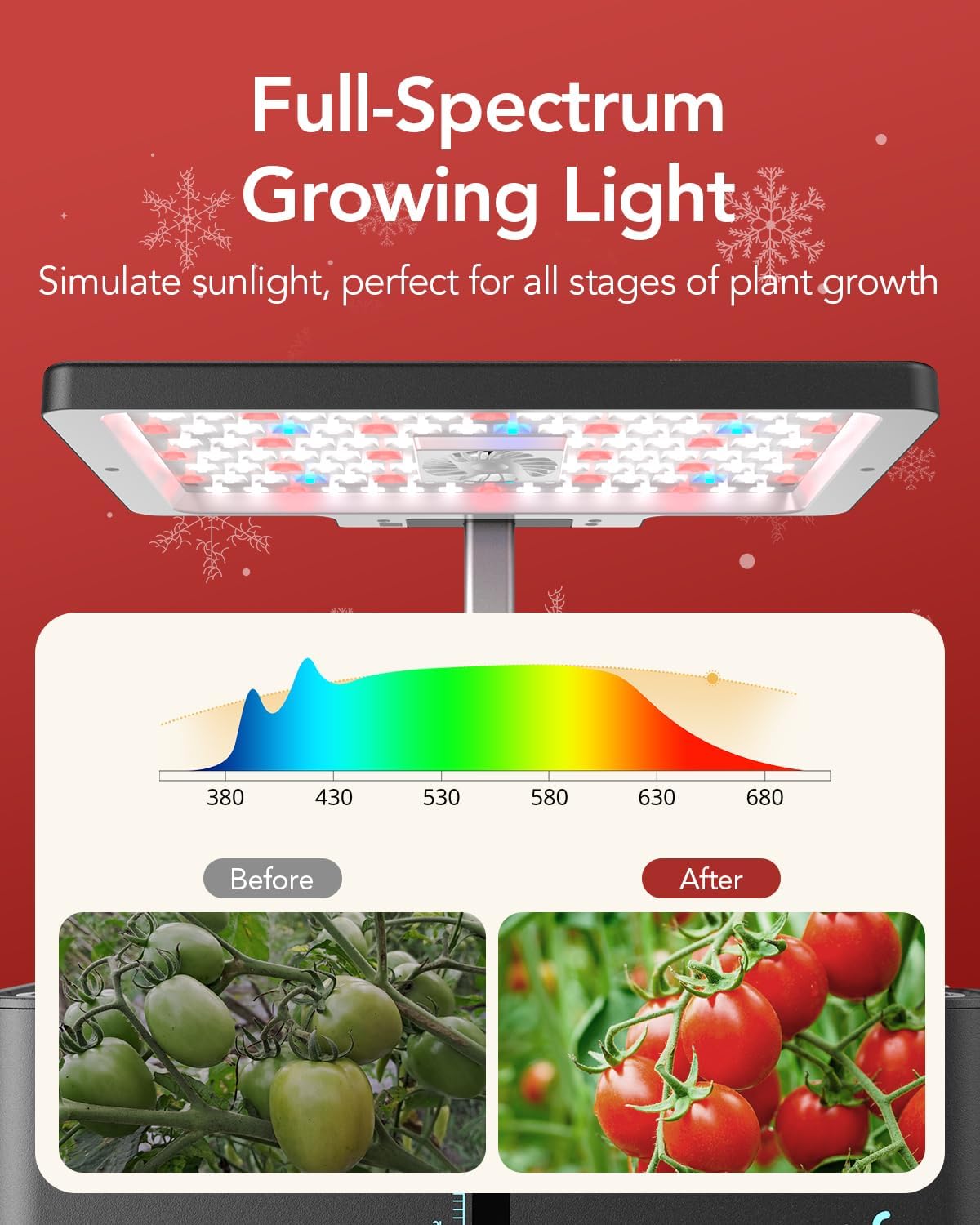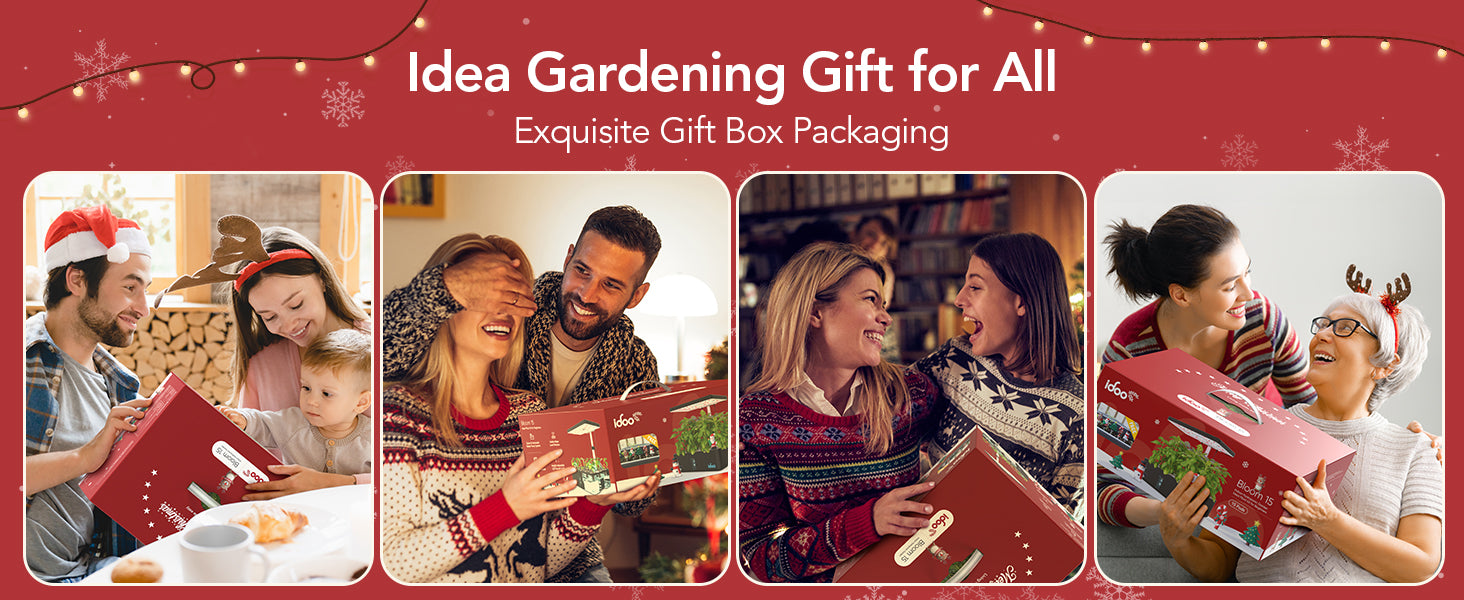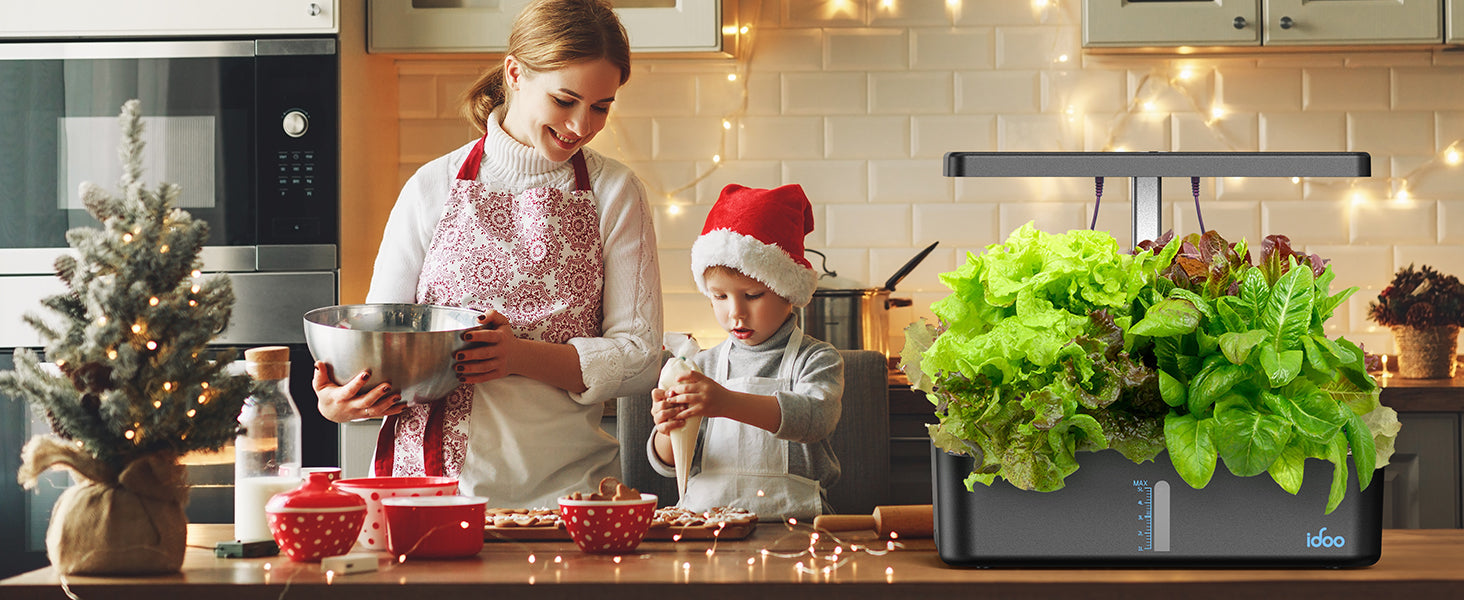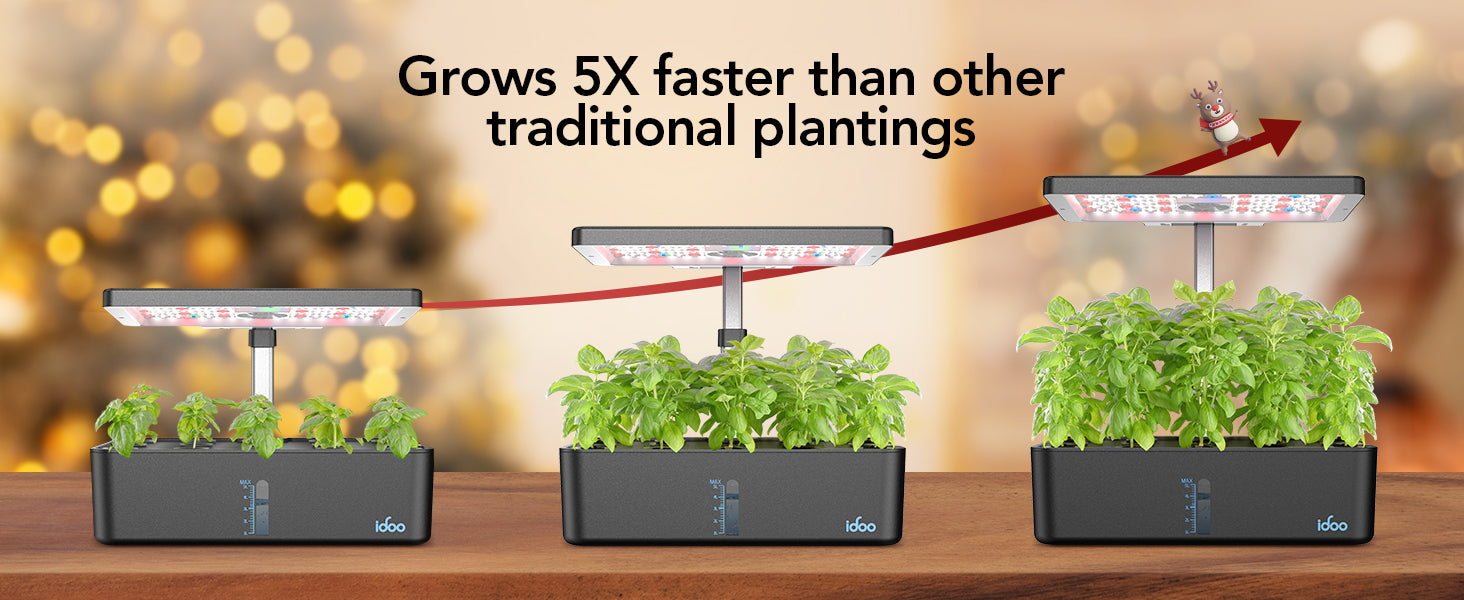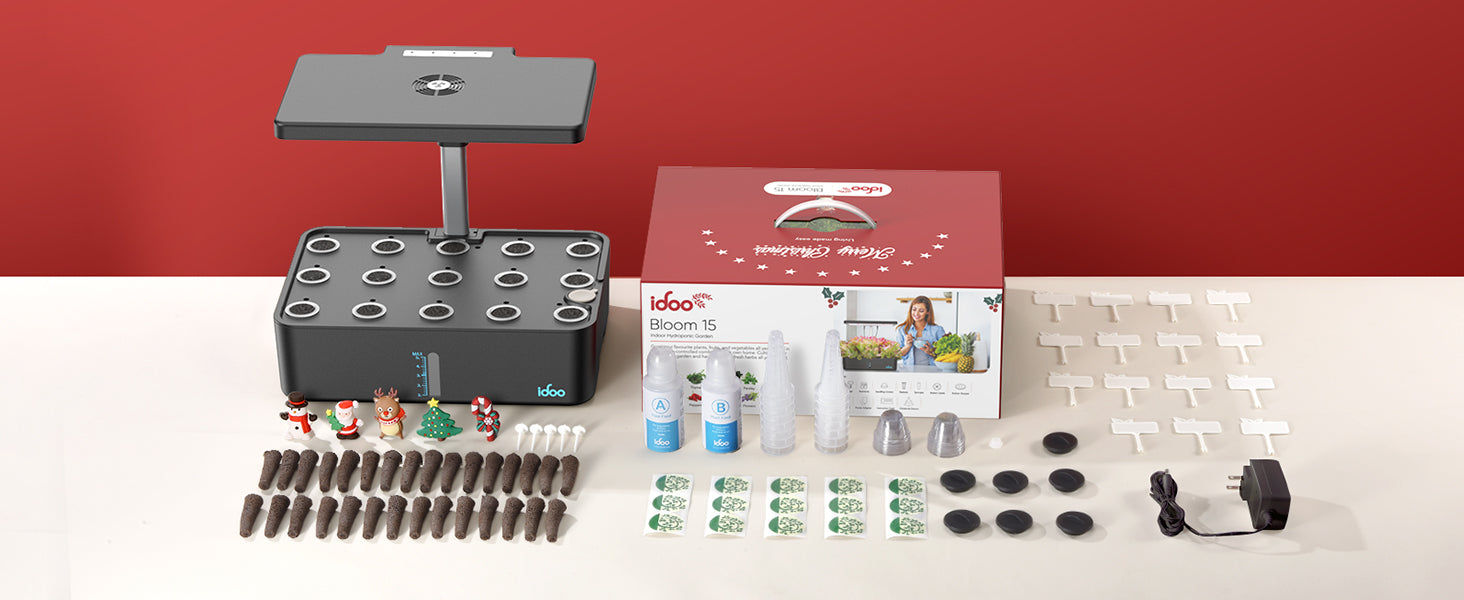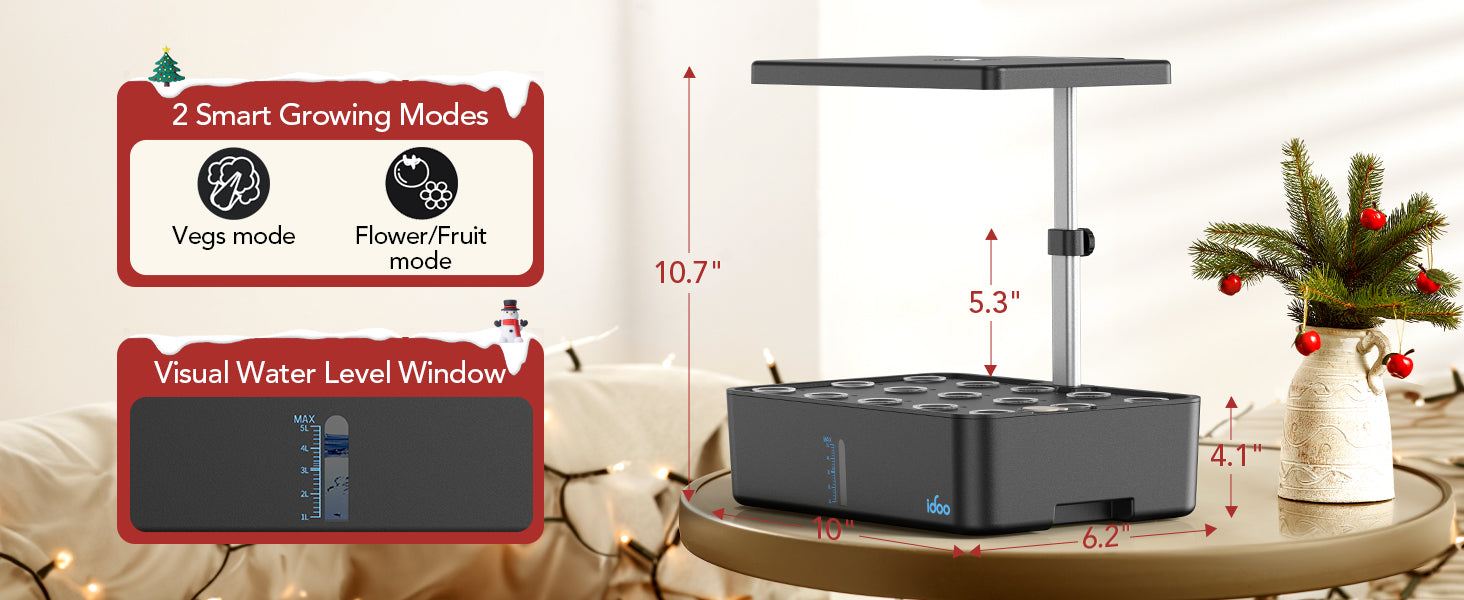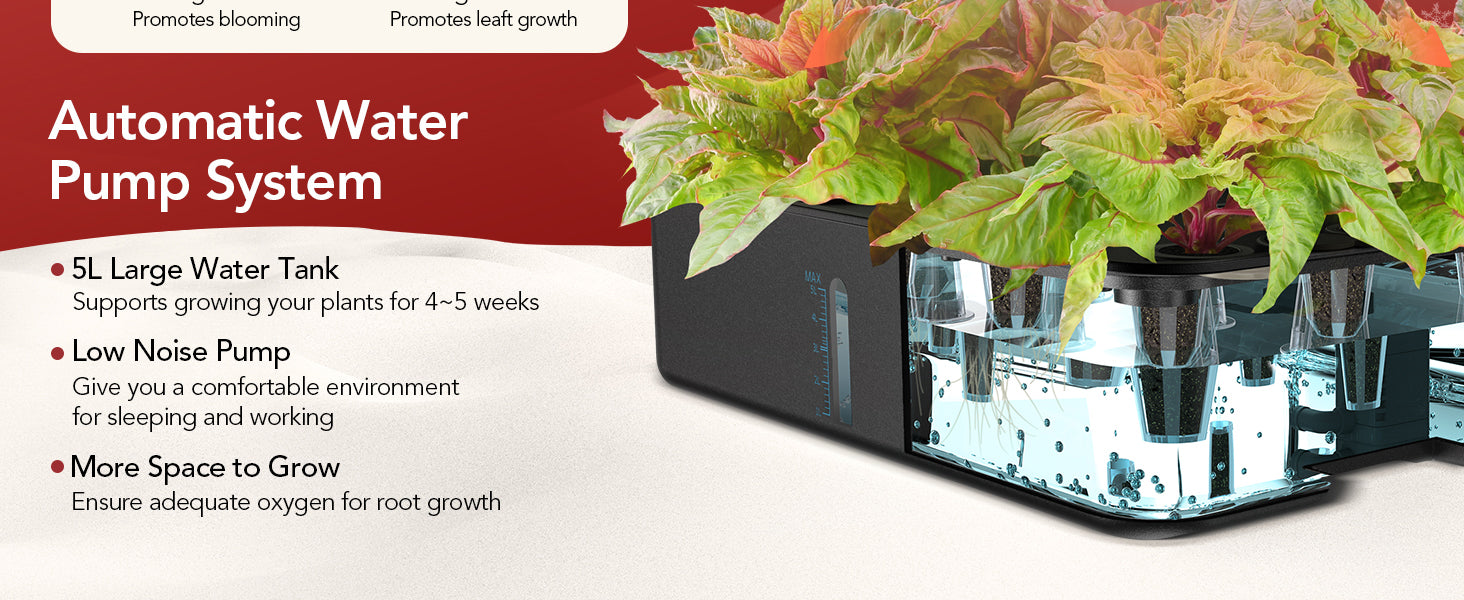 iDOO 15 Pods Indoor Herb Garden Kit
---
Discover the Future of Indoor Gardening
Unlock the potential of indoor gardening with our revolutionary Indoor Hydroponics Growing System. Leave behind the constraints of traditional soil-based methods and embrace a soil-less technology that will transform your plant cultivation experience.

Illuminate Your Indoor Oasis
Specialized LED Lights for Optimal Growth

Our Hydroponics Growing System features precision-engineered LED lights. These lights are expertly calibrated to provide your indoor plants with the ideal spectrum of light they need for rapid and robust growth. Witness your plants flourish year-round with lush greenery.

Keep the Air Fresh and Healthy
Whisper-Quiet Air Circulation

Experience tranquility as our system's whisper-quiet fan ensures fresh and well-circulated air around your plants. This gentle breeze not only fosters better growth but also enhances the overall health of your indoor garden. Harmonize with your plants peacefully.

Hydration Made Easy
Effortless Self-Watering System

Tired of constant plant maintenance? Our Hydroponics Growing System takes care of it for you. With a generous 4.5L water tank, your plants stay hydrated for extended periods, sparing you the hassle of regular check-ups. Enjoy effortless plant flourishing.

The Perfect Gift for Green Enthusiasts
A Gift That Keeps on Growing

Searching for a thoughtful gift for indoor gardeners or green enthusiasts? Our Advanced Hydroponics Growing System is the answer. This Christmas, give the gift of efficient, quiet, and effective indoor growth. Your loved ones will cherish the joy of nurturing their green haven all year long.

Embrace the Hydroponic Lifestyle
More Than Just an Appliance

Our Indoor Hydroponics Growing System isn't merely a gardening tool; it's a lifestyle upgrade. By simplifying and accelerating the plant growth process, it becomes an indispensable companion for every home gardener. Make a lasting impact this Christmas by gifting the magic of green growth. Your loved ones and their thriving plants will be forever grateful.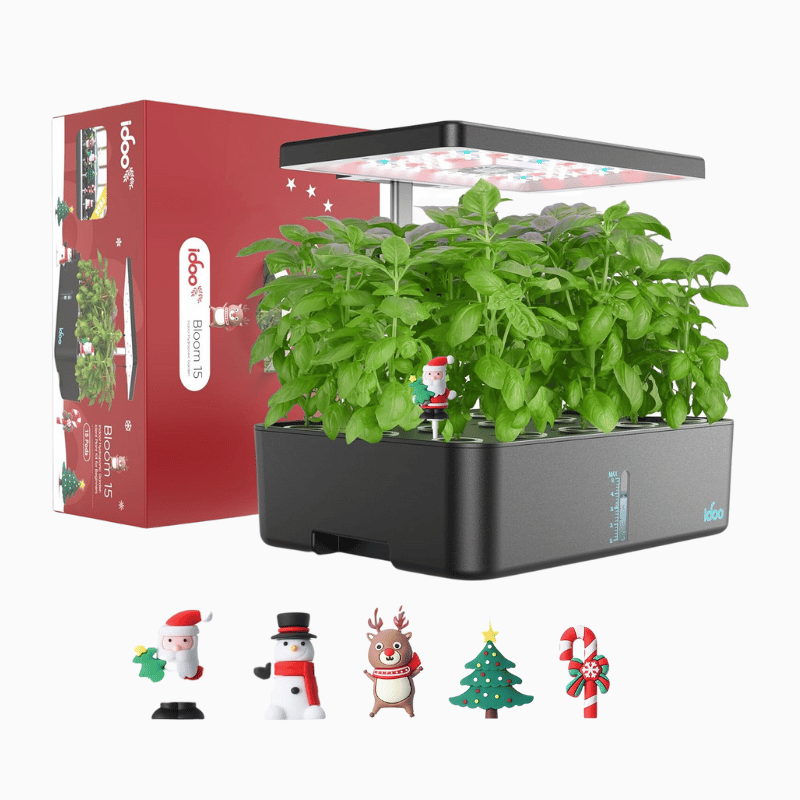 This product has no reviews yet.