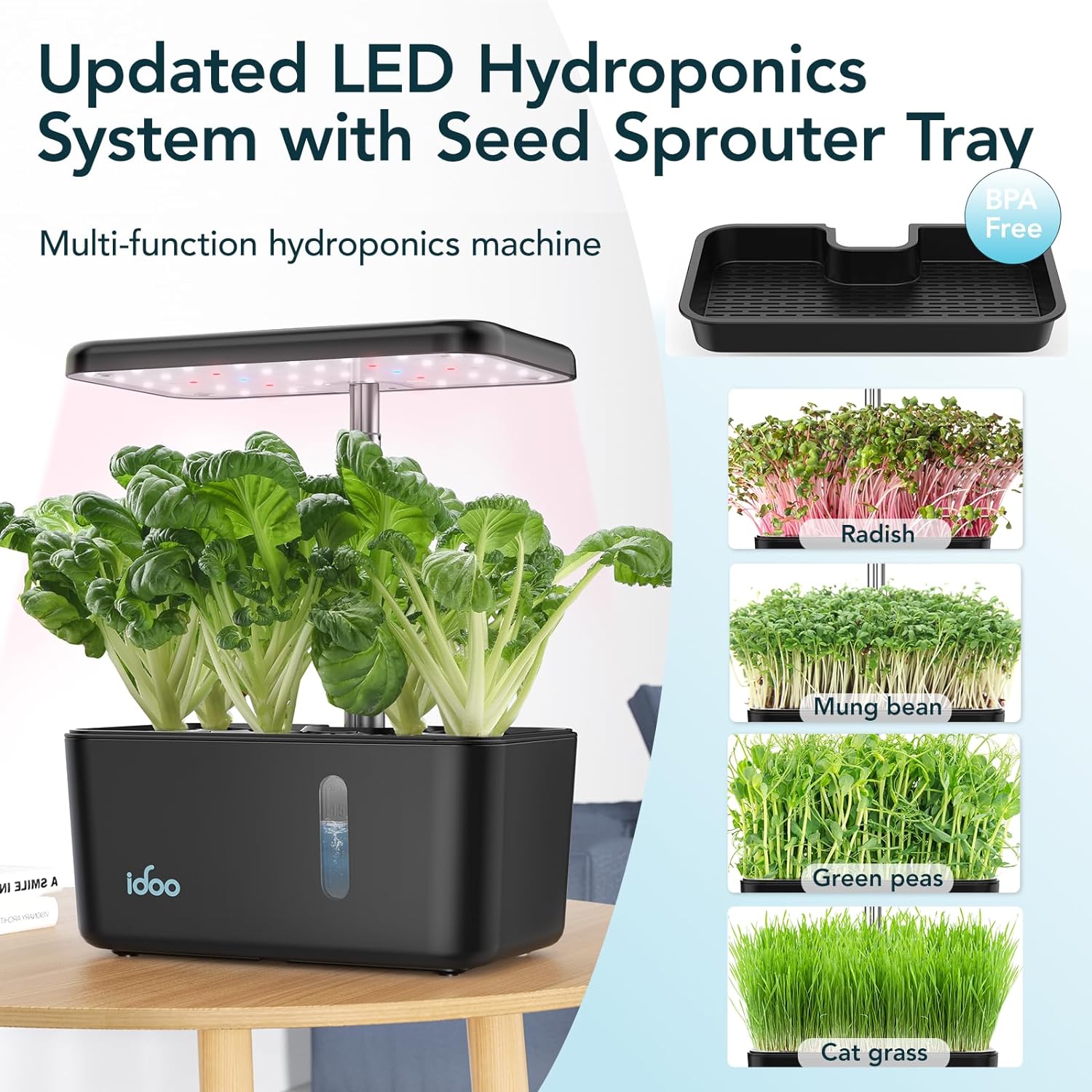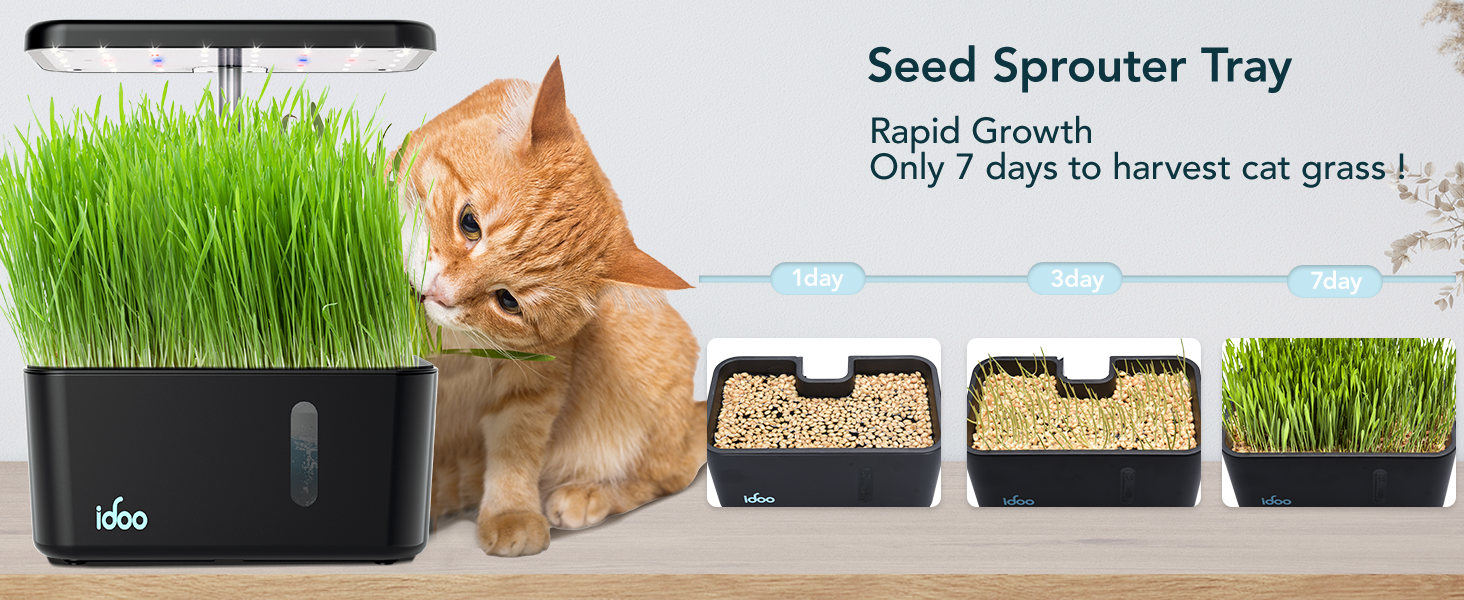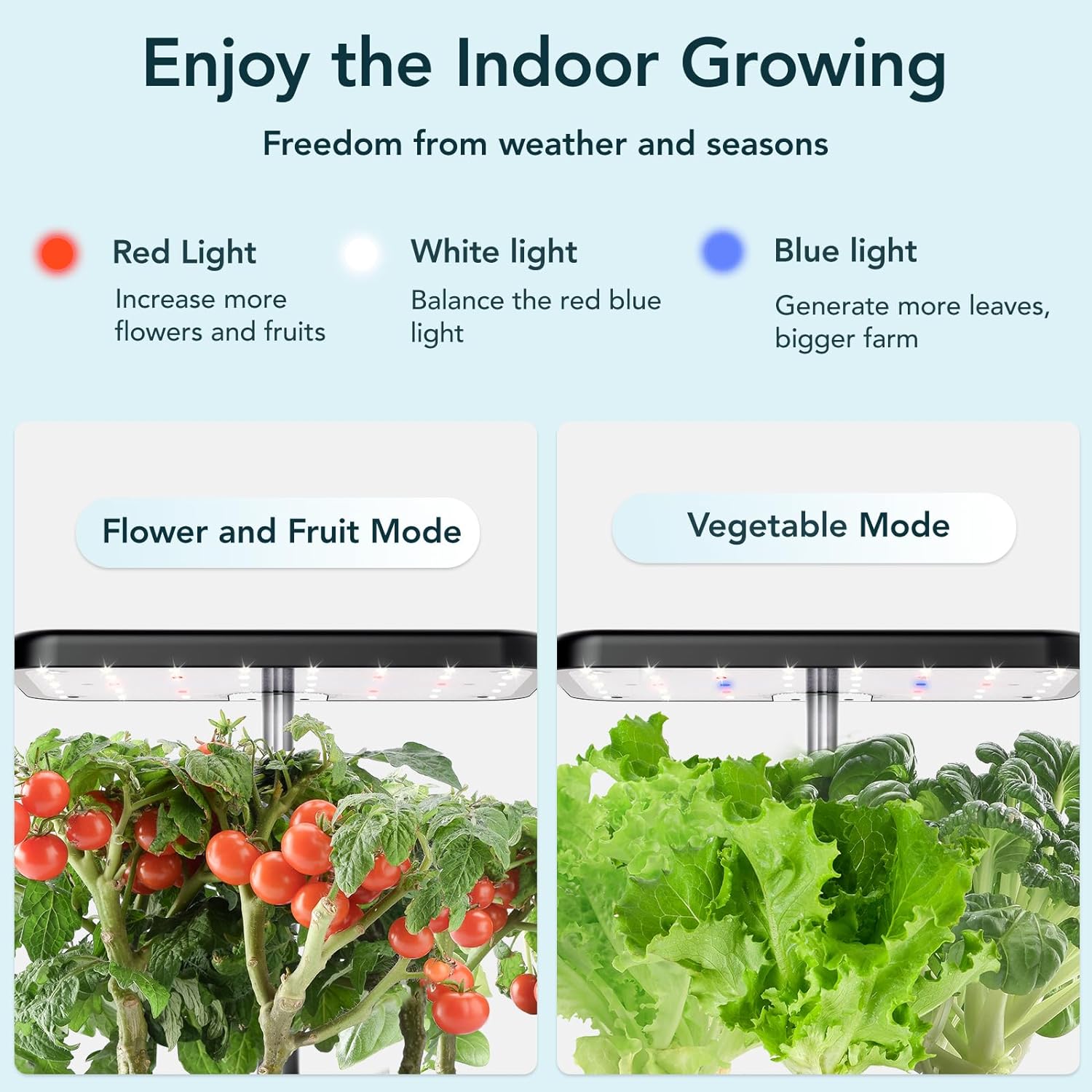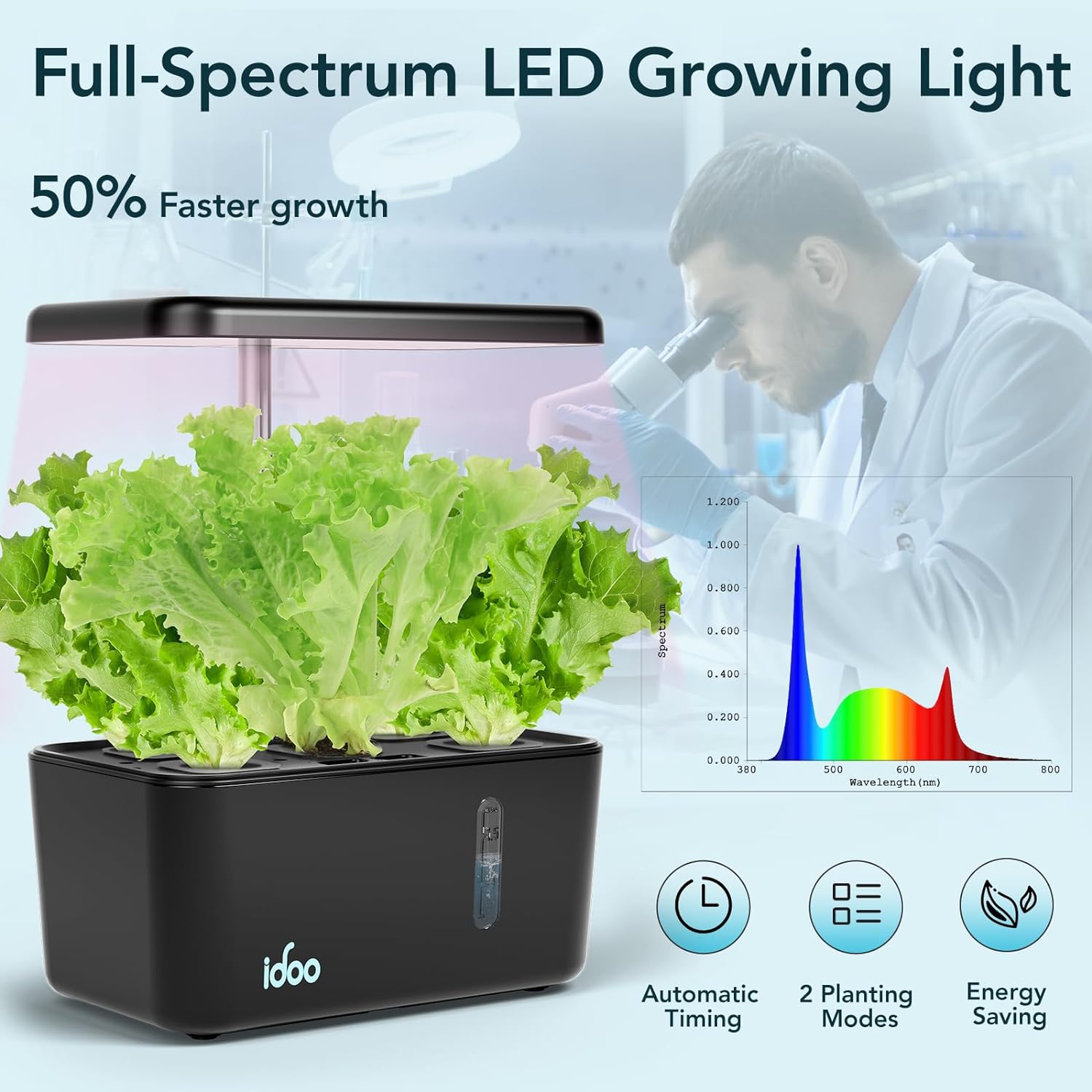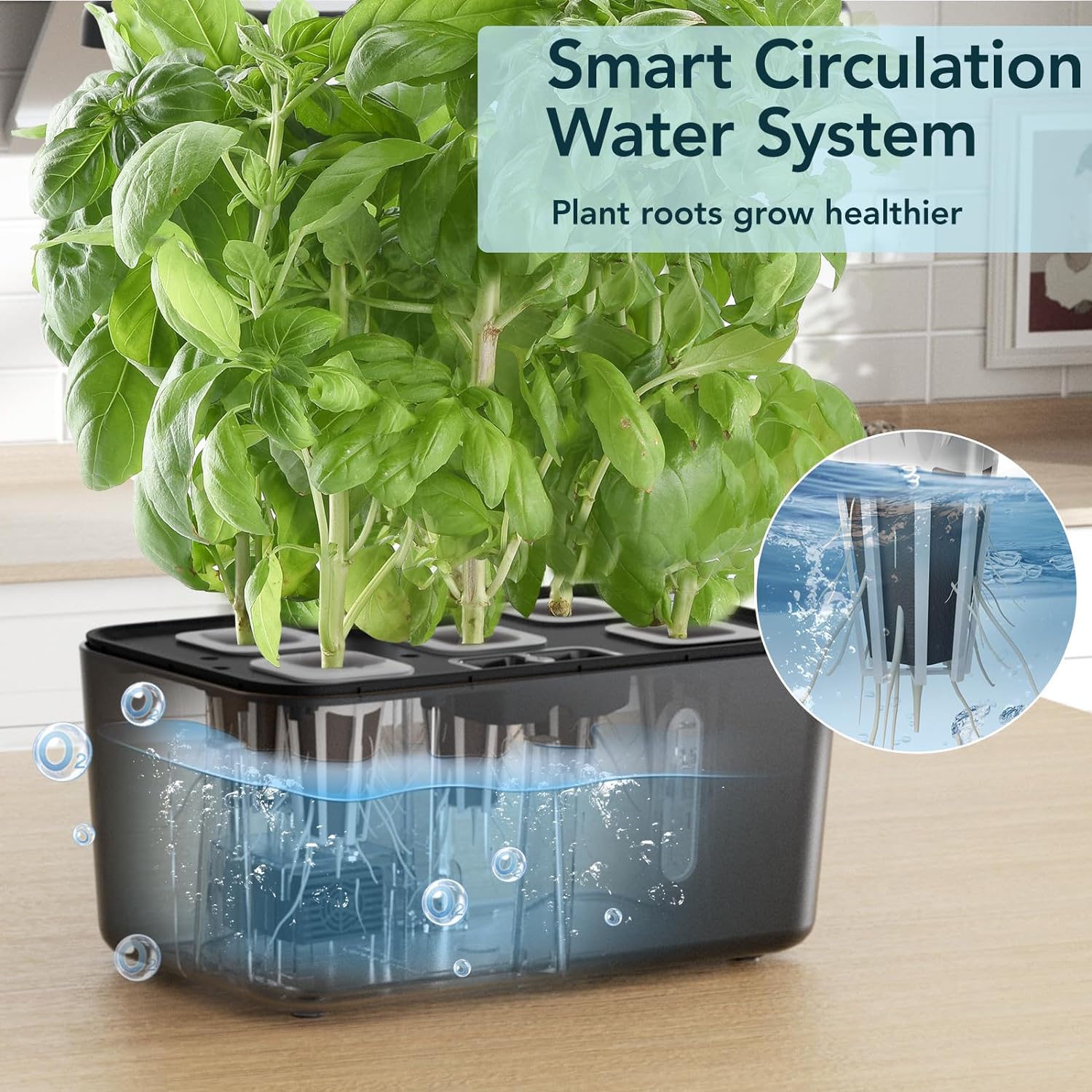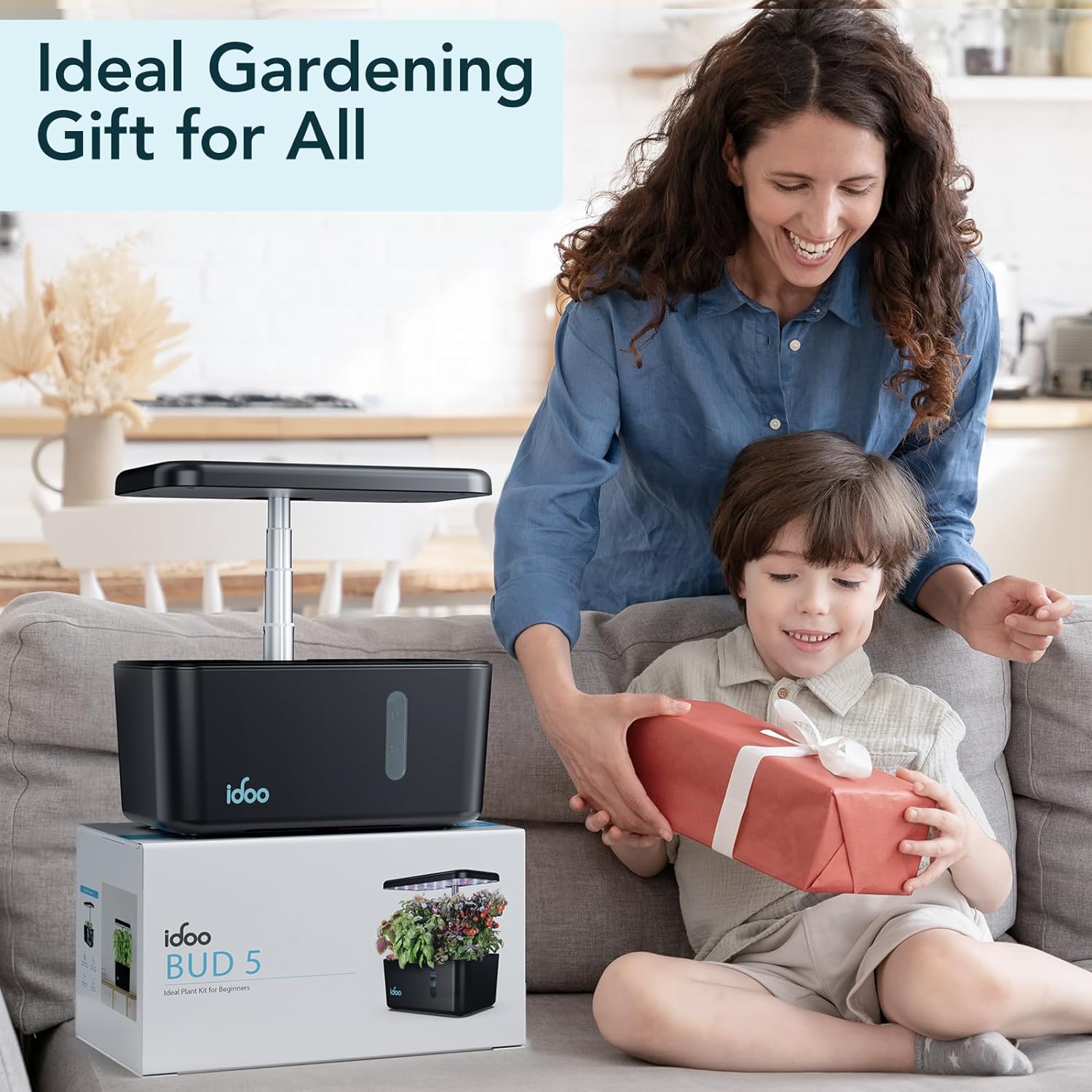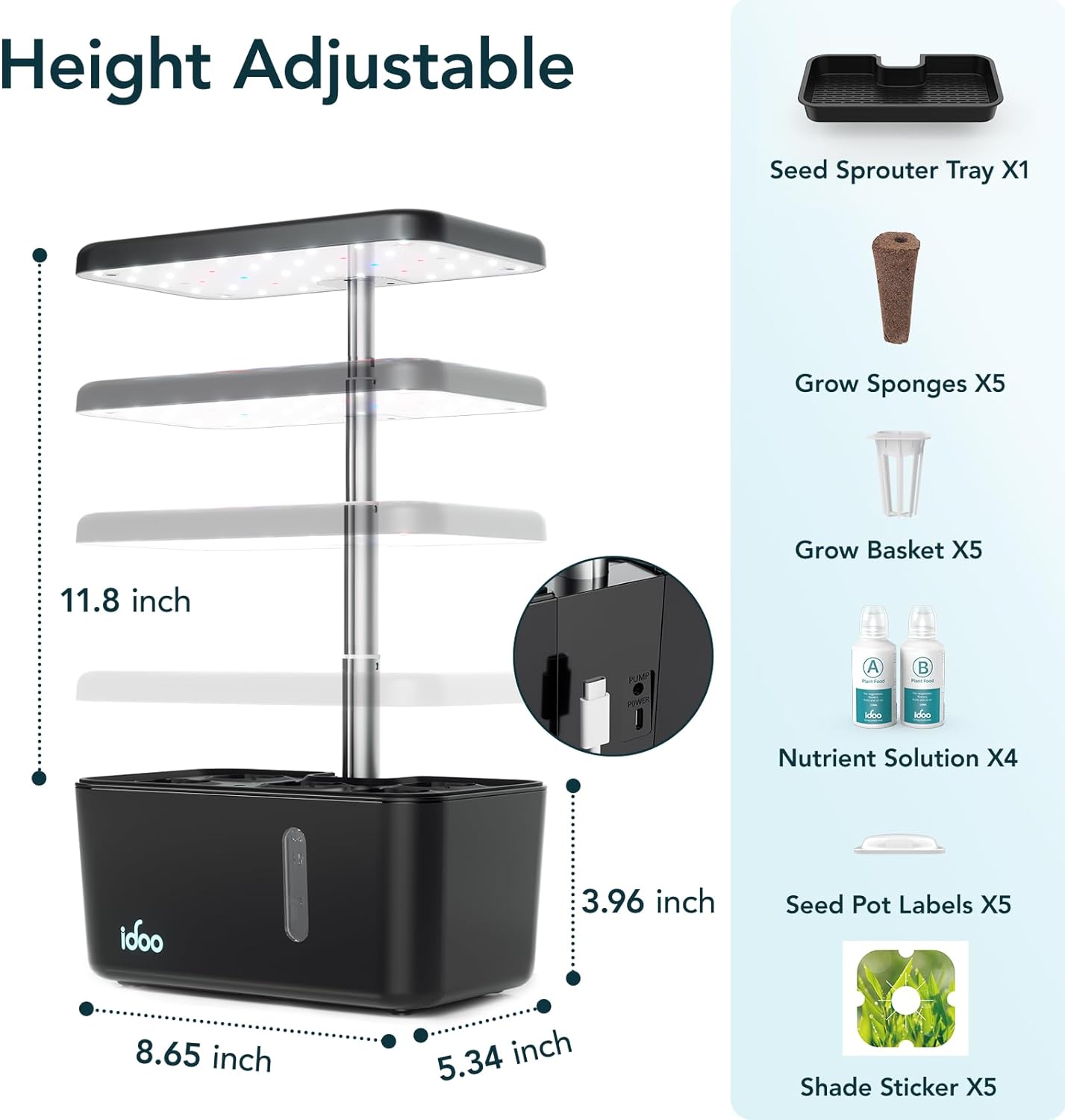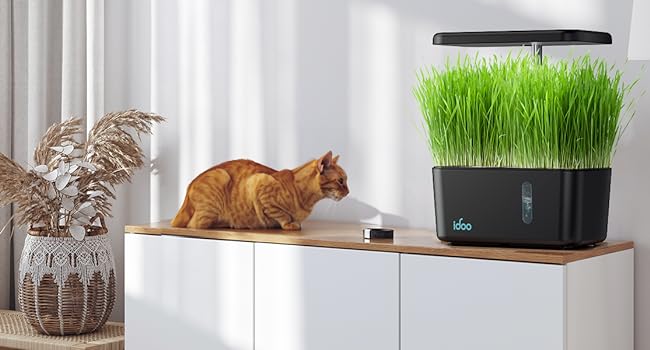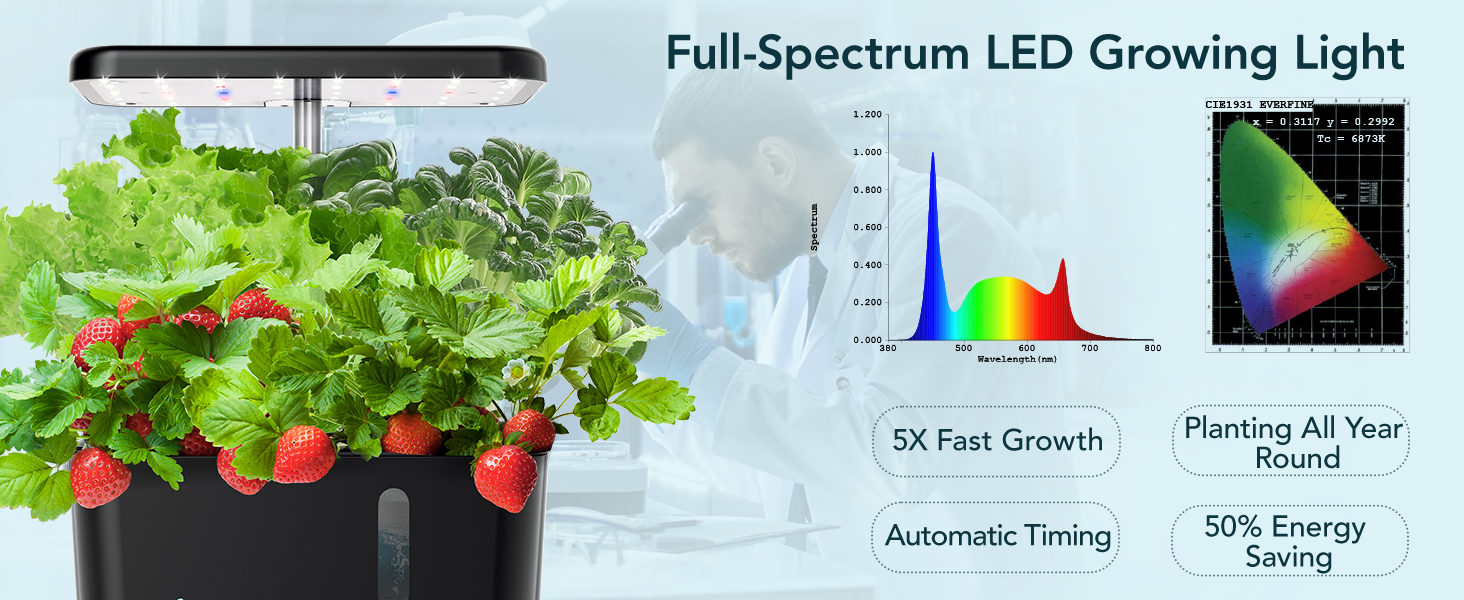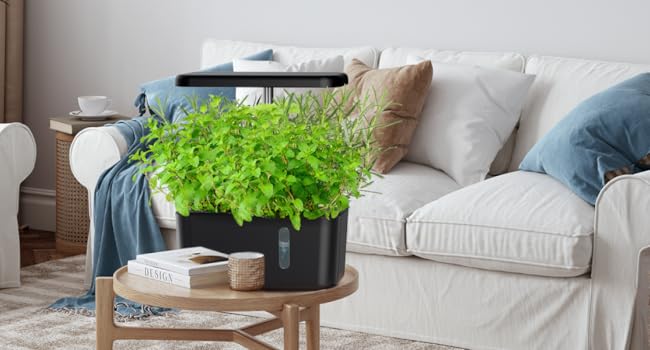 iDOO 15 Pods Indoor Herb Garden Kit
---
Hydroponics Growing System
iDOO new compact 5pods hydroponic system can be placed on the kitchen counter, allows you start an indoor vegetable garden without taking up too much space. An indoor herb garden is an ideal gift for your family or friends during festivals such as Christmas.

High-Performance Grow Lights with timer
The indoor hydroponics growing system is equipped with full-spectrum growing lights, simulating natural light, 50% Faster than soil cultivation, which can realize year-round planting and year-round harvest. The hydroponic system has an automatic timer, which is more convenient and energy-saving.

Multifunction Growing Set
The indoor garden with seed sprouter tray, which made of BPA Free PP material, it can grow sprouts such as cat grass and micro vegetables. The accessories set also includes growing baskets, growing sponges, Grow Domes, stickers and A&B Nutrient Solution, only need to prepare seeds You can start your indoor herb garden.

Built-in Pump & 3 Grow Modes
Indoor herb garden with silent water pump to keep the water fresh and provide a better growing environment for the roots. There are 2 growth modes to choose from, allowing your plants to thrive under specific light conditions.

11.81" Height Adjustable
The height of the lighting part of the hydroponic growing system can be adjusted for plants in different growth stages. Meet the growth height needs of most plants.
This product has no reviews yet.