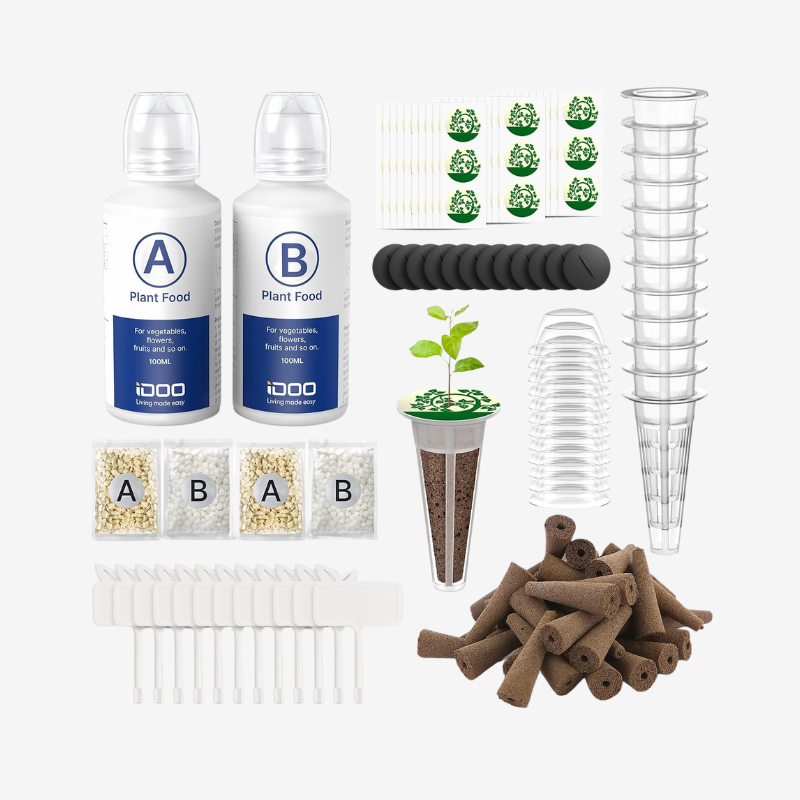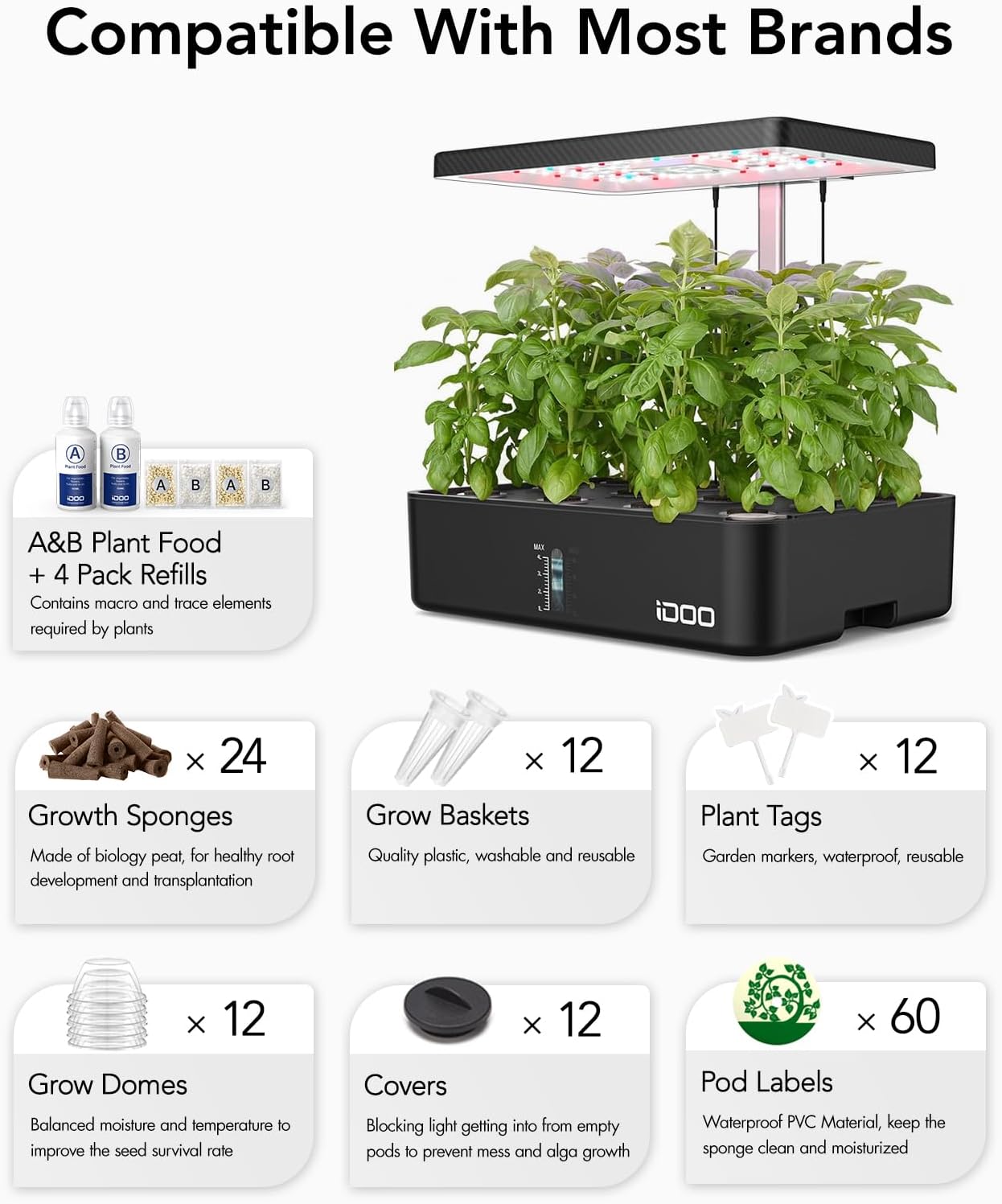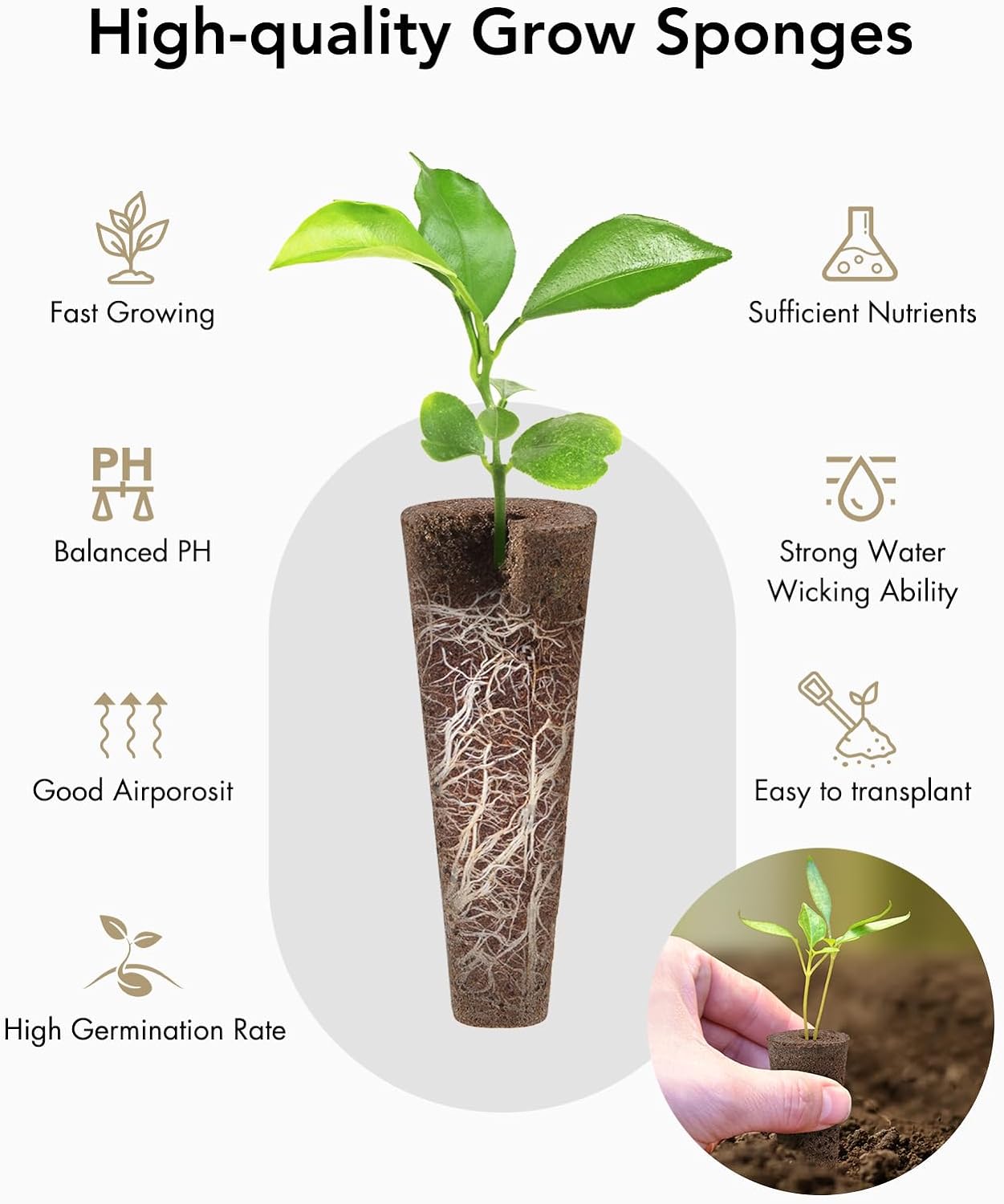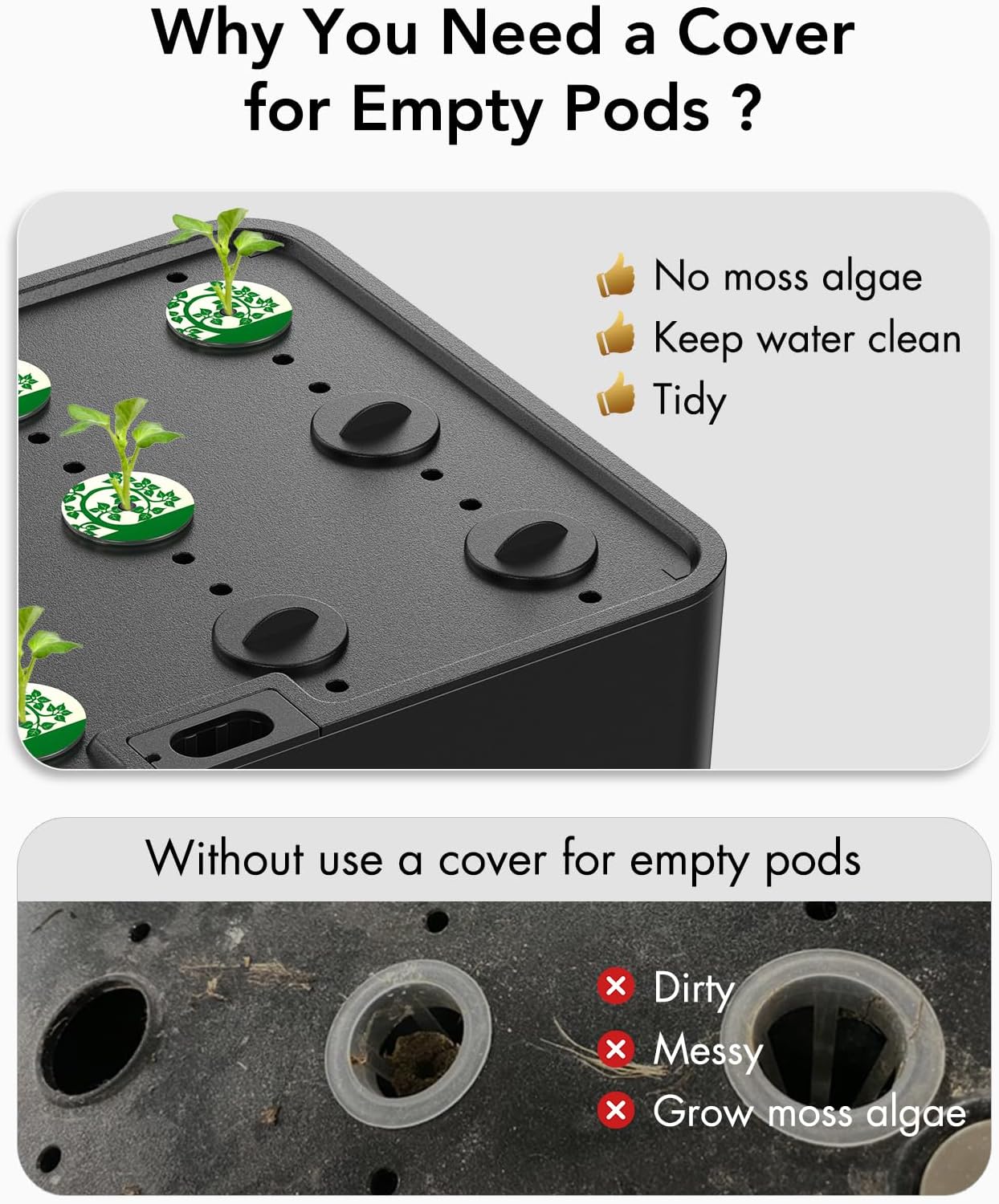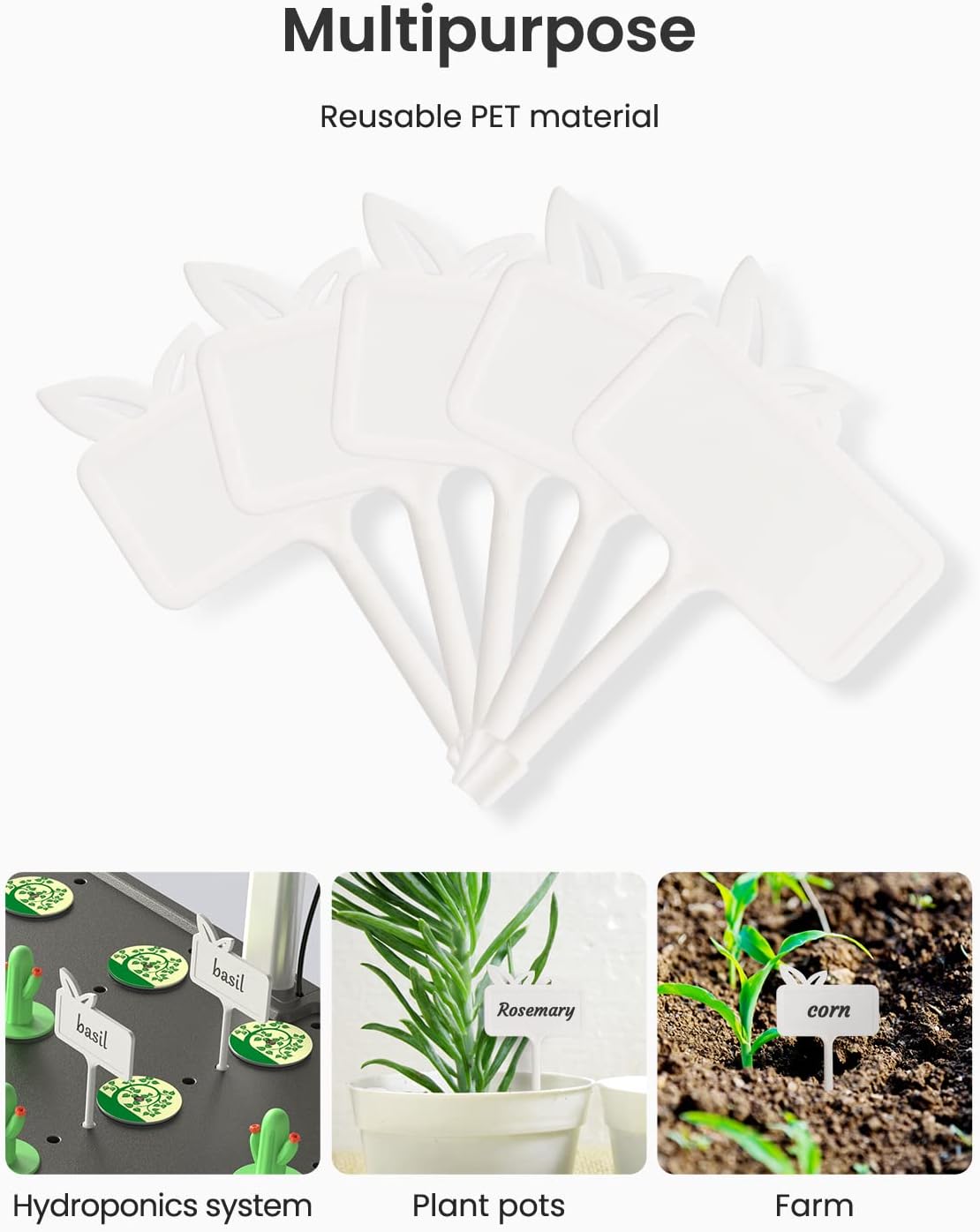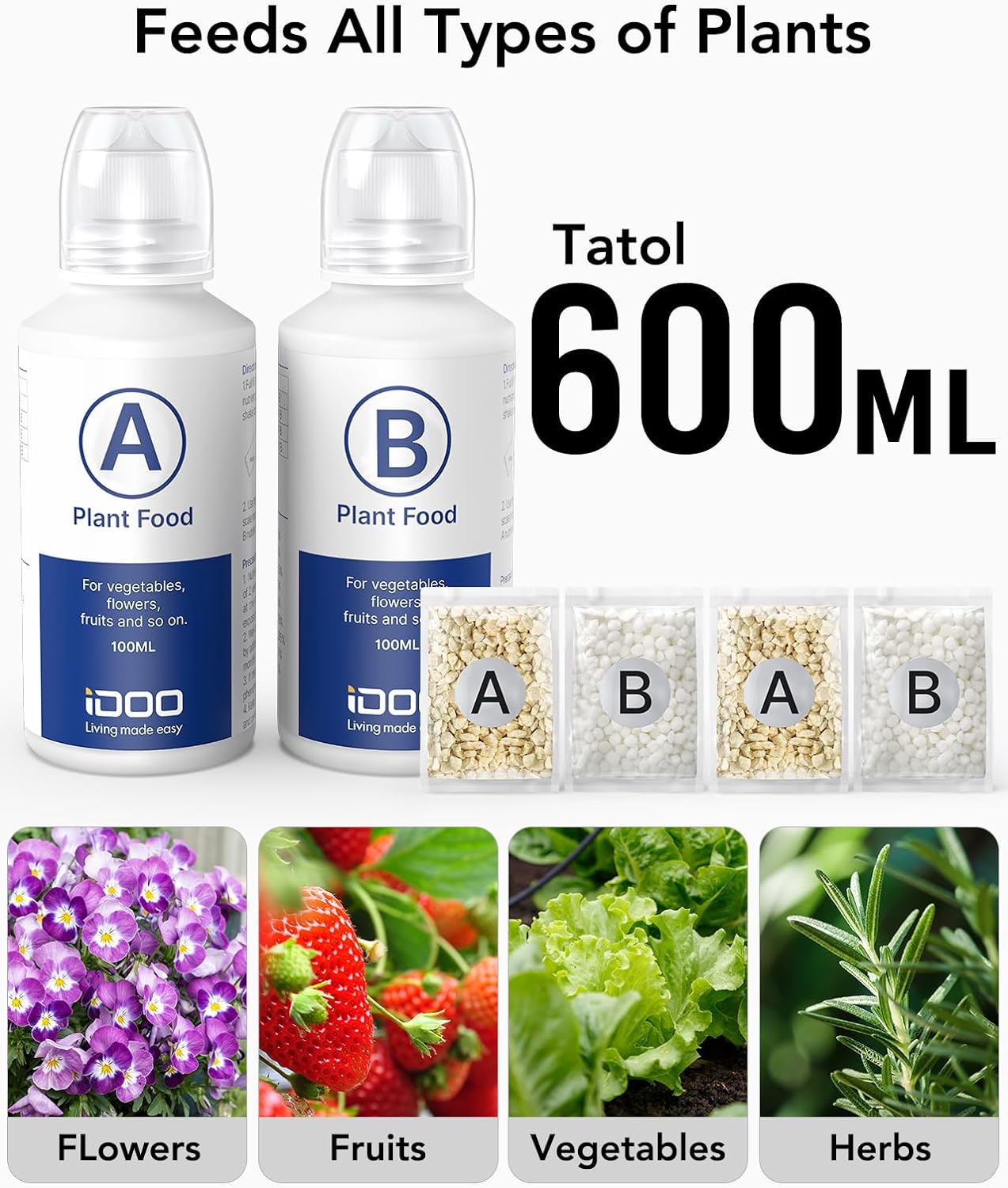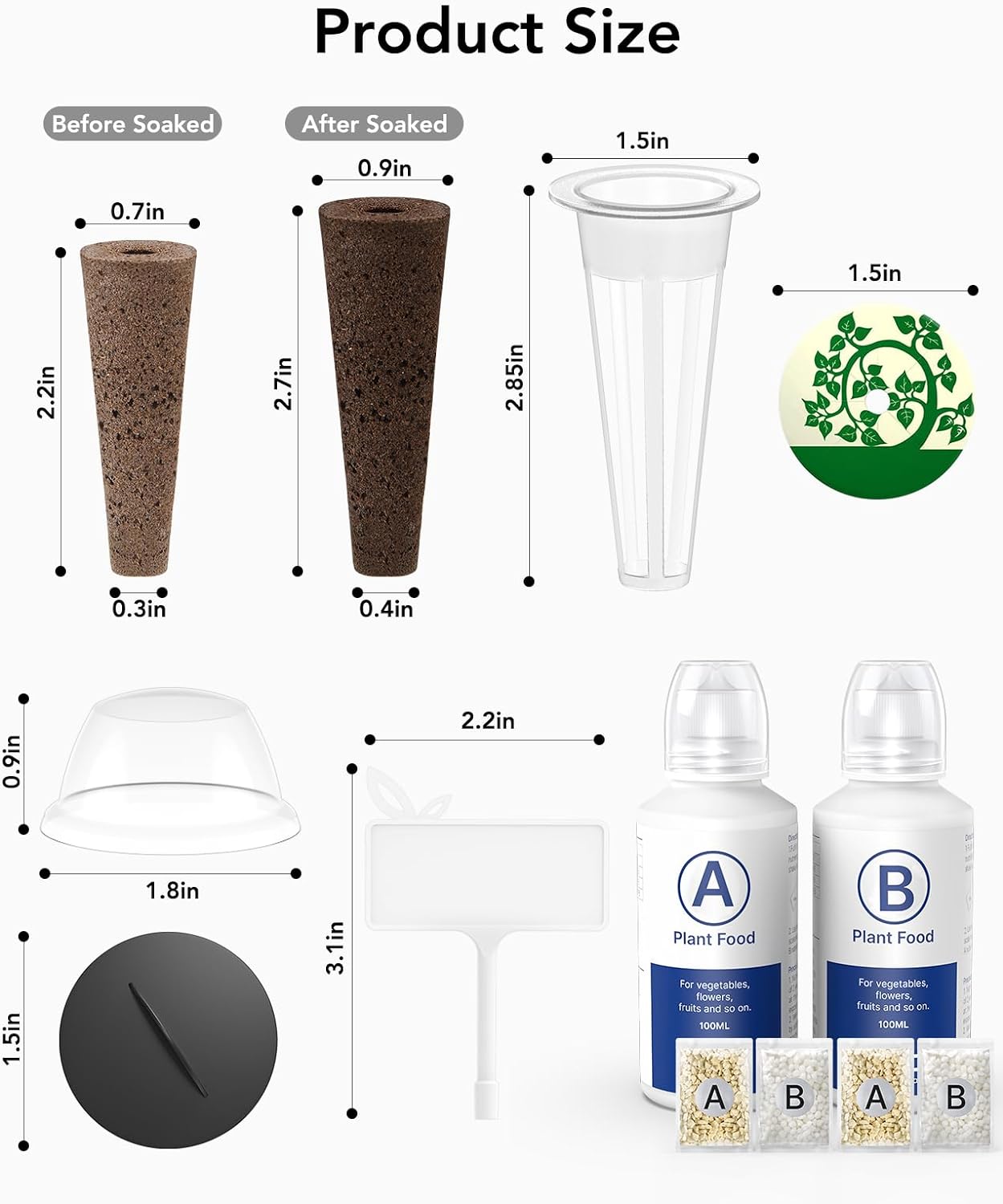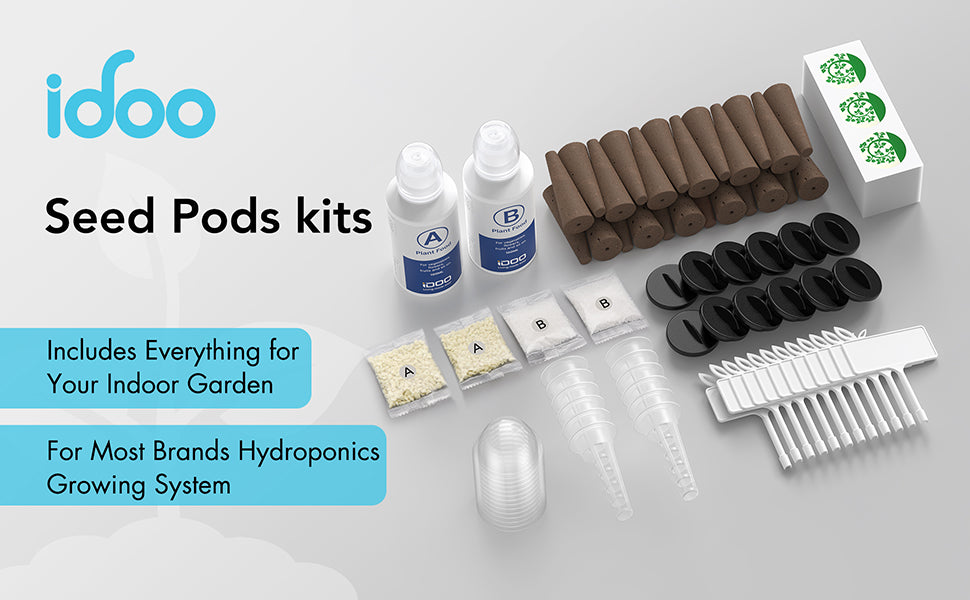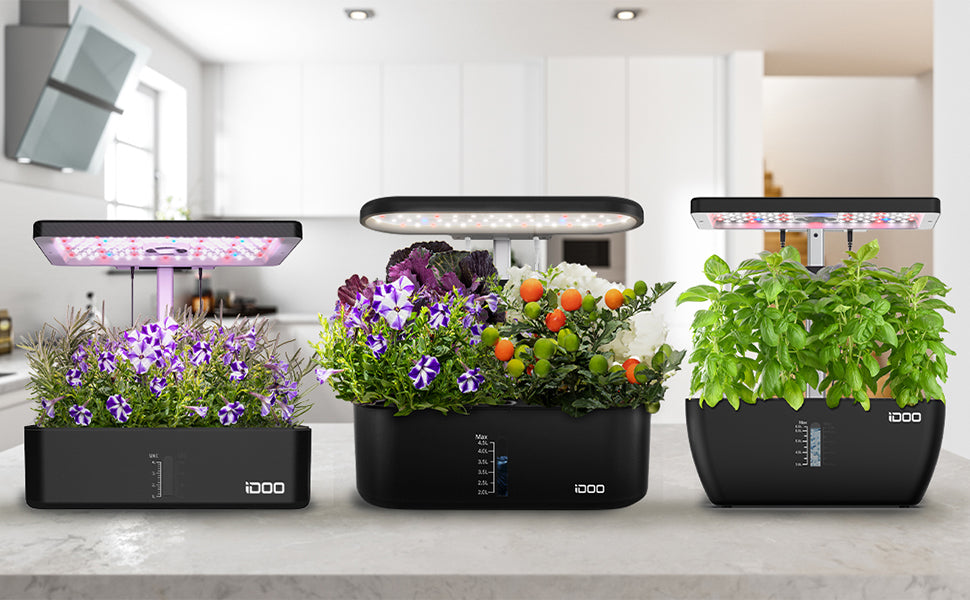 iDOO All Brands Hydroponics Supplies
---
Everything You Need to Start Growing
The hydroponic pods kit comes with everything you need for your hydroponic garden with 24 Grow Sponges, 12 Grow Baskets, 12 Grow Domes, 12 Cover, 12plant tags, 60 Pod Labels, 6 A&B Plant Food.

Premium Hydroponic Kit
The sponges made of biology peat, excellent air to water ratio, providing enough space for plant roots to grow, for reliable germination and healthy root development. A&B Plant Food contains macro and trace elements required by plants, perfect for seedlings, vegetative growth and flowering.Plant tags, grow baskets and grow dome made of high quality plastic material, washable and reusable.

Compatible with Other Brands
The hydroponic kits not only compatible with the iDOO hydroponics growing system (Except ID-IG201 model), but also compatible with hydroponics system from other brands like LYKO GardenCube Ahopegarden, etc.

Easy to Plant and Transplant
Replace growth sponges after harvest, plants grow easier and healthier. Seedlings after rooting are easily transplanted into the soil or any other medium.

Growing anything
You can use the plant kit to grow various types of vegetables, herbs, fruits, flowers, such as herbs, lettuce, peppers, strawberries, cilantro, basil, flowers and more. This is an ideal plant growing kit for hydroponics growers.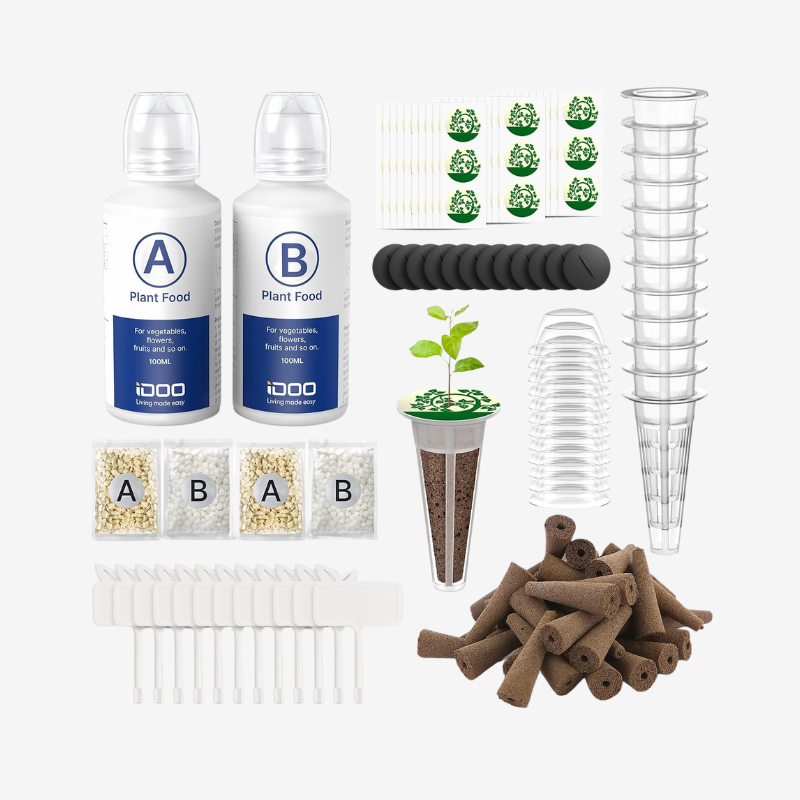 This product has no reviews yet.