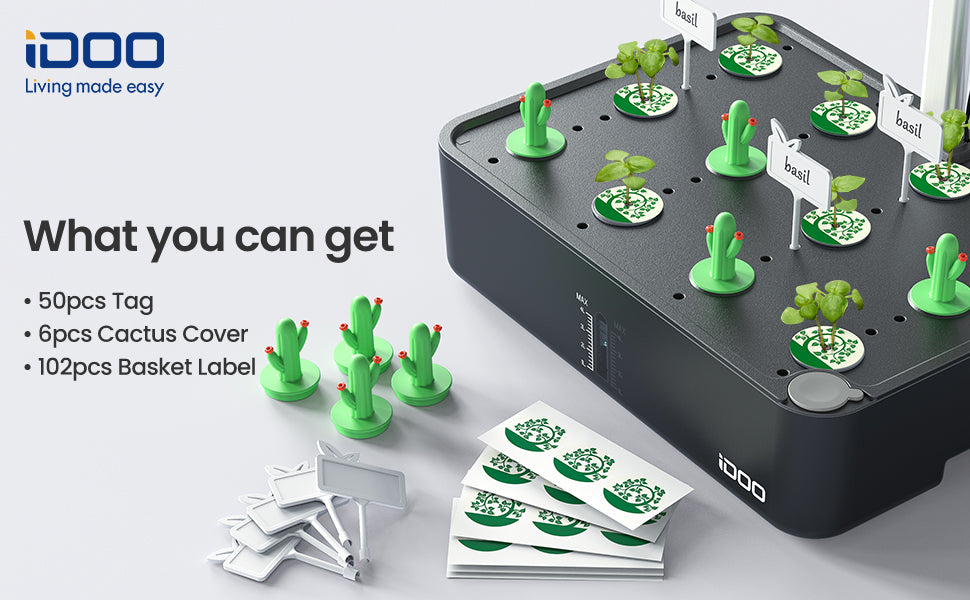 iDOO Hydroponics Garden Kit with 50pcs Plant Labels, 102pcs Seed Pot Stickers, 6pcs Cactus Covers
---
What You Get
The hydroponics garden kit includes 50pcs Plant Labels, 102pcs Seed Pot Stickers, and 6pcs Cactus Covers.

Plant Labels
Great for marking what type of seed you plant. They really helps to remind you what's where.

Seed Pot Stickers
iDOO seed pot labels are made of premium waterproof PVC layer, blackout layer and sticky edge to keep the sponge clean and moisturized.

Cactus Covers
When some pods are not used, cactus cover can be placed to keep the tank cleans and serve as decorations.

Wide Applications
These hydroponic garden kit compatible with most models of iDOO hydroponic system and other seedling pot. It will add fun and interesting to your garden or potted plants!
This product has no reviews yet.